Vip mobile is the fastest mobile network in Serbia in 2017, according to Ookla, a global leader in speed testing and Internet performance and the maker of the world's most popular application for these measurements – Speedtest.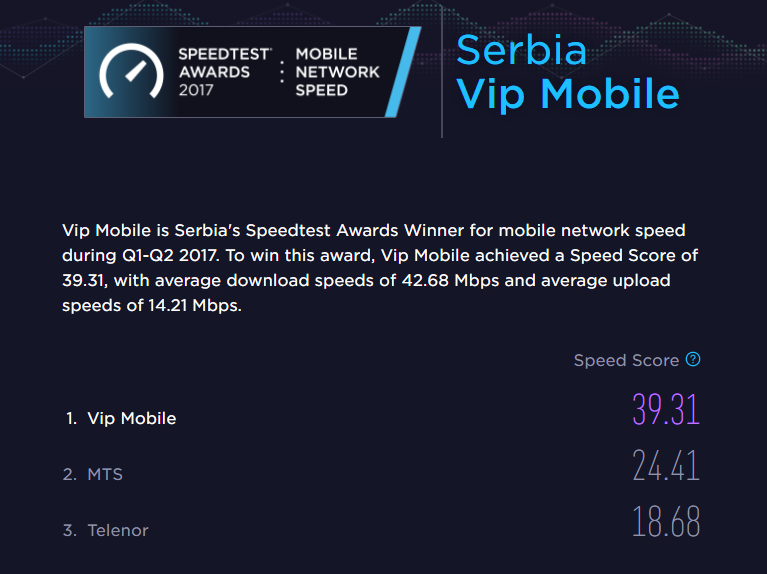 More than a hundred thousand tests performed by users of all mobile operators in Serbia during the first six months of 2017 showed that Vip has the fastest network. Vip received this award thanks to a speed score of 39.31, and an average speed of 42.68 Mb/s for download and 14.21 Mbps for uploading data on newer generation devices. According to data from the Echo report, the second-placed operator has an average speed of 27/9,16 Mbps, while in the third place, the operator is 19.94/8.69 Mb/s.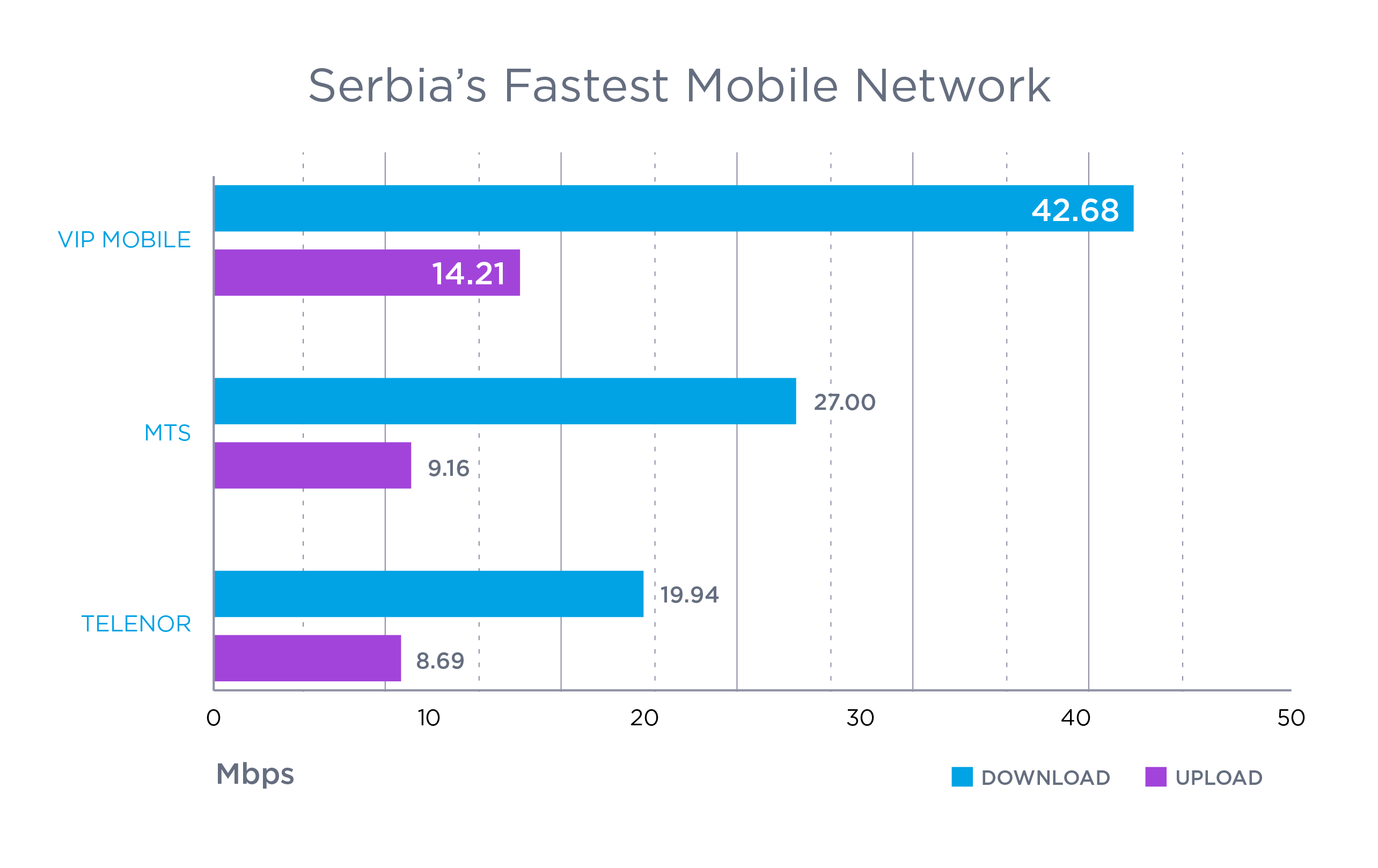 "We are pleased to give recognition to Vip for the fastest mobile network in Serbia in 2017," said Jamie Steven, executive vice president of Ookla. 'Data transfer in Vip has increased by 160% compared to the same period last year, primarily thanks to the increasing use of the 4G network, while smartphones make up more than half of all devices in our database." said Dejan Turk, general manager of Vip mobile, adding that since 2015 Vip has invested over 100 million euros in network development.