In January this year, Volvo unveiled a brand new Volvo S90 luxury sedan at the Auto Show NAIAS in Detroit .
This model represents the Swedish view of the car and it is characterised by a classic automobile design, and is equipped with the latest safety, technology and communication systems.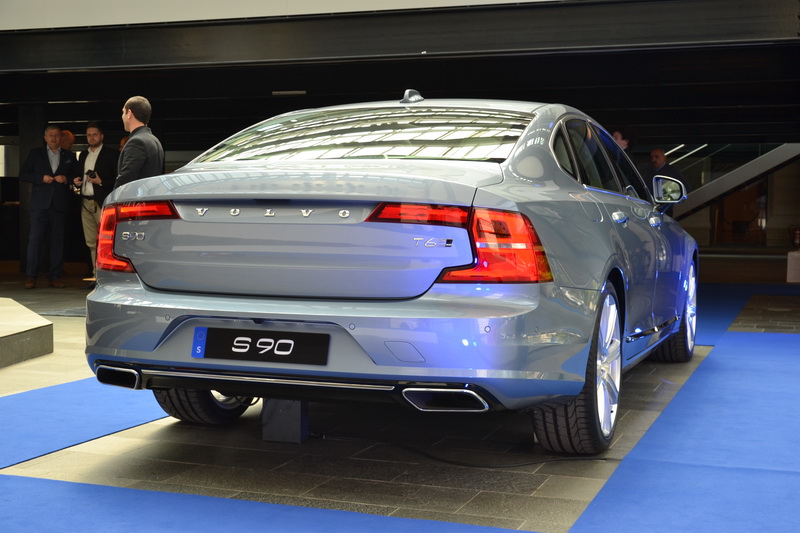 Regional press launch of a new premium sedan Volvo S90 was held on 20th April at the National Gallery in Ljubljana, where Volvo gathered a large number of journalists from the entire region from Macedonia to Slovenia.
According to information from the regional Volvo dealerships, the first delivery of a new premium sedan to the region will be in the second half of June, when the first test vehicle will be available.
It is interesting that the company Volvo has already created prices for the new model for all countries in the region.

Thus, the price of the basic model Volvo S90 (Momentum equipment) with T5 petrol engine and automatic transmission starts from a very competitive €48,174, and goes up to €61,480 for a stronger T6 AWD drive with the Inscription version of the software.
S90 diesel variants range from €51,440 for the D4 Automatic and go up to €59,786 for the D5 with all-wheel drive.
A little later a sportier version of the R-Designwill be available
.
Also, on this occasion were presented  Volvo V90 station wagon prices, whose price range from € 50,640 for the T5 Automatic in the Momentum version of the software, which goes to €63,873 for the most powerful petrol variant with AWD in automatic transmission.
Shipments of the V90 station wagon is expected in the autumn this year.