Like a liquid emotion,  is an intriguing and extremely sensual fragrance. Elaborated around a spicy heart of blackcurrant/cinnamon / tonka bean/cannabis pulsing through an amber base of benzoin/moss/musk/patchouli,  sparkles thanks to its top notes: an audacious bouquet of bergamot/cardamom/lemon.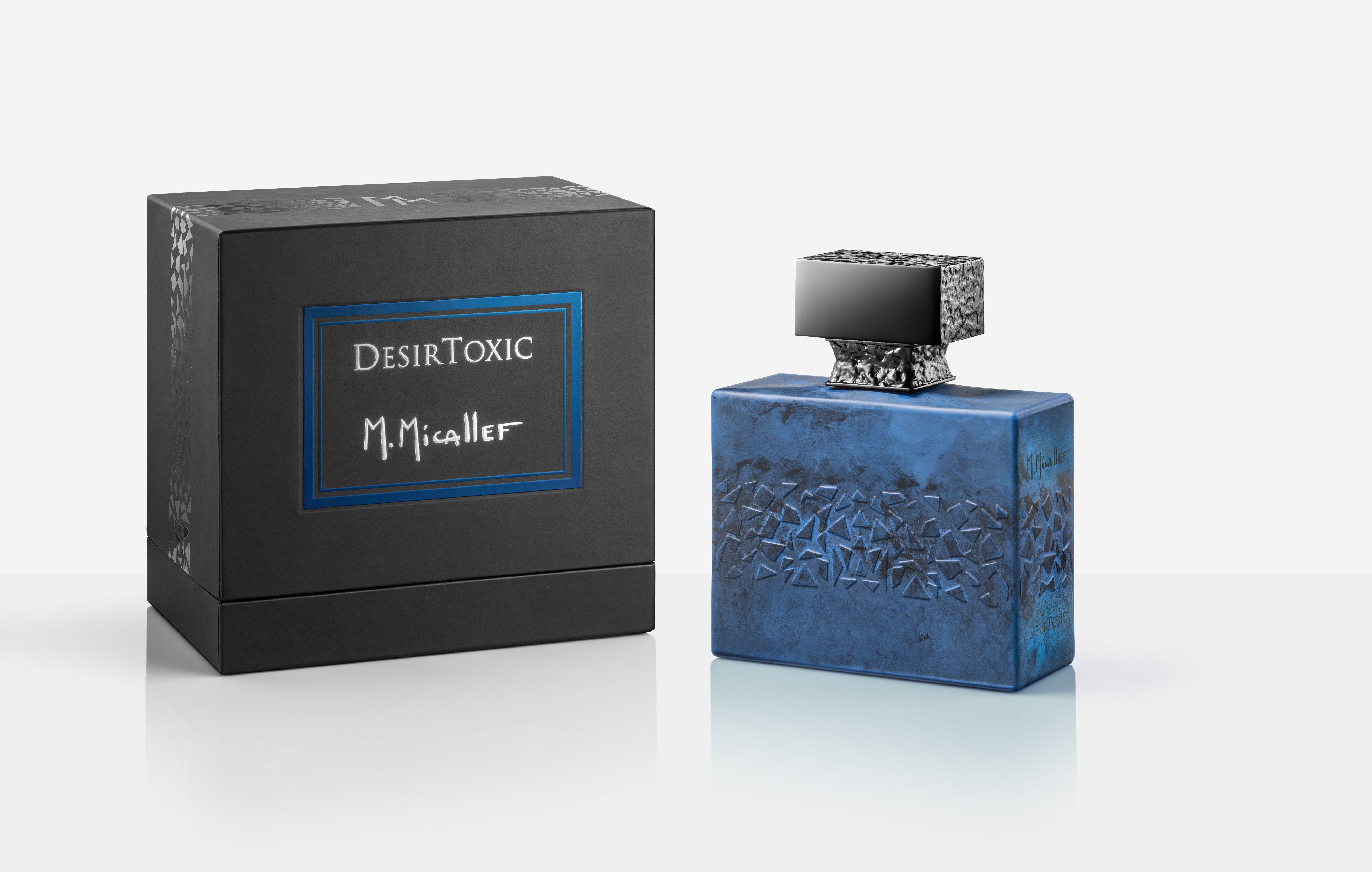 This addictive perfume reveals a contrasting personality, an assertive chiaroscuro. Daring the overdose of beautiful raw materials -including an intense Cannabis, rarely used in the perfumery,  expresses pure sensuality on both female and male skin.
An iconic bottle from the contemporary Jewel collection, the case boasts raw, geometric lines in a contrasting midnight-blue monochrome, resolutely anchored in an avant-garde architectural vocabulary.
" This line is a genuine collection, each work is unique. The bottle expresses my will to start with a block of raw stone, like the writer who faces the blank page and, even if he writes a new story, always ends up recognized through his style. Then the perfume, equivalent of the literary work for the perfumer, can leave its imprint on each bottle. I personalize each creation according to the DNA of the fragrance it houses. For, a blue-tinged with black – opaque and enigmatic, a kind of midnight blue – imposed itself to me. This tint evokes the soothing and quivering color of this subtle moment when the day becomes night … When freed from the constraints of the day, one realises everything becomes possible … Keeping quiet … or not."
Unveiled in a frenzied art film,  's atmosphere reveals the intensity and sensuality of sexy, magnetic and passionate characters.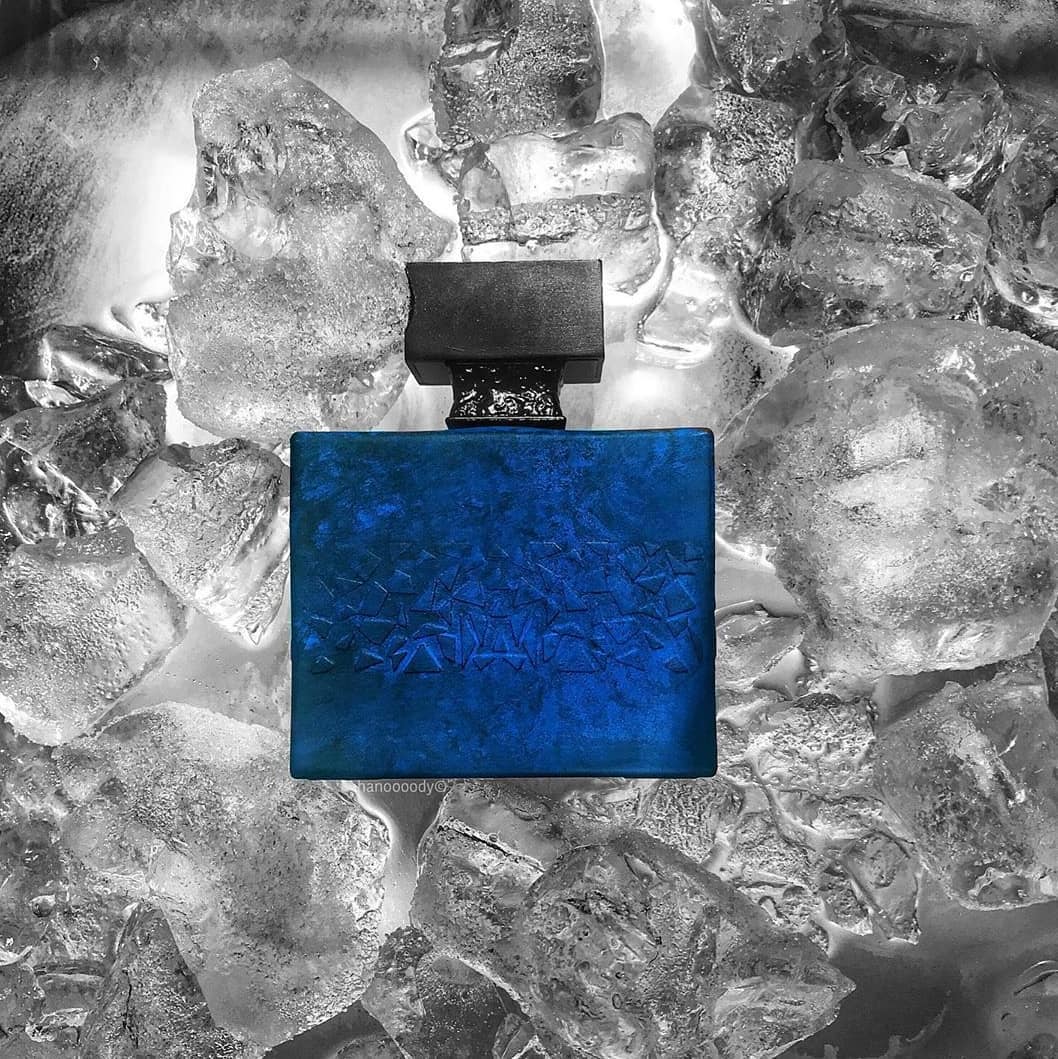 Their existence vibrates to the tune of their crushes and rants. Furtive, iconoclastic, romantic and enigmatic characters, they deny access to their contrasted soul. Urban dandies, femmes fatales … At nightfall, these fantasized creatures boast a refined look tinged with rock attitude. Each has mastered the codes of seduction. Intensely proud, willingly rebellious, these magnetic night owls love to live on the edge and blur their tracks. Their carnal energy marks the streets of a subtle imprint. They get noticed. They sparkle desire… Adepts of dangerous relationships, they crave one night stands as much as illicit substances, like the cannabis reigning supreme at the heart of their perfume:   is their signature, the sensual imprint of their wake, long remaining in the sheets of their prey. Forever, their partners have them under their skin.
As Maison Micallef's contemporary line, the Jewel collection houses a series of modern creations revealing rigorous and complex features. Through this line, MAISON MICALLEF unleashed its creativity, pushing its own boundaries further with each launch. For this flagship collection, Martine Micallef, artistic director of the brand, imagined blocks of rough stones embellished, according to the personality of the perfume they shelter – with colors, reliefs, and sparkling crystals.
After over twenty years at the pinnacle of its art, Maison Micallef is recognized, by savvy connoisseurs of rare perfume, as a leader and emblematic brand of perfume from Grasse over the world. Served by unparalleled creativity and international influence, Maison Micallef has become a natural ambassador of the know-how related to the perfume of Grasse, officially listed, in 2018, in the Intangible Cultural Heritage of Humanity by the UNESCO.