Following the acquisition of Frame, a successful Serbian start-up company, Nutanix expanded its operations to our capital and celebrated it with the opening of new business premises in Belgrade. Nutanix is the global leader in new hybrid cloud, setting the highest standards in data centre management.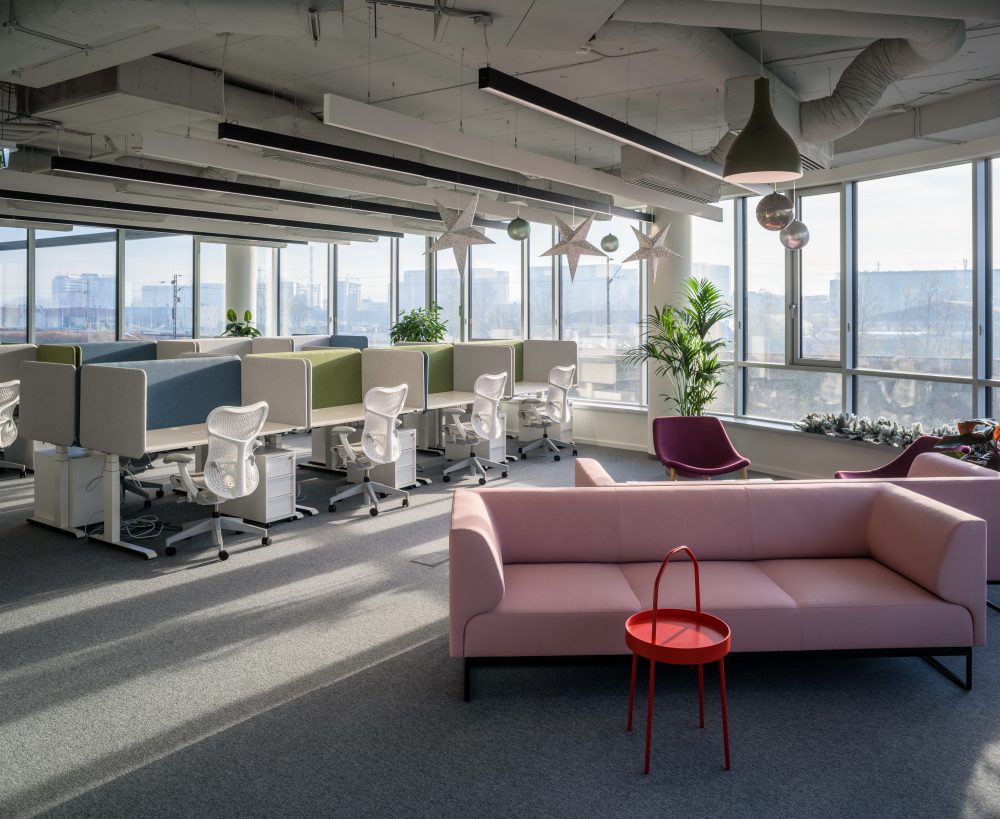 As of late December 2019, the company's employees will work in new offices, located at the corner of Milutina Milankovića Blvd and Umetnosti Blvd, in the GTC Green Heart business complex, which spans 1,700 square meters of modern office space.
The concept design was signed by London-based MMoser Studio while Studio M was in charge of the actual project implementation. The entire project management – from budgeting and dynamics to the coordination of communication of all participants in the process – was assigned to a leading real estate consultancy, CBS International, part of the Cushman & Wakefield Group. Nutanix's new offices will be Silver LEED certified, it's the first LEEDv4.1 in Serbia thanks to green building design, environmental protection, energy conservation and the use of sustainable materials. In addition to Nutanix's desire to provide its employees with the top-notch workspace, credit also go to Energo Group, the company that was hired to work on securing a certificate for this space.
"It was a great pleasure for us to participate in another major project in our region and to be a partner with a world-renowned and successful company such as Nutanix. Our collaboration will continue next year when Nutanix plans to expand its office space," said Silvija Đurić, Senior Project Manager at CBS International.