The unpleasant sound of your morning alarm, a rushed breakfast, getting stuck in congested traffic and then searching for a parking spot. An unexpected downpour and reds at every traffic light.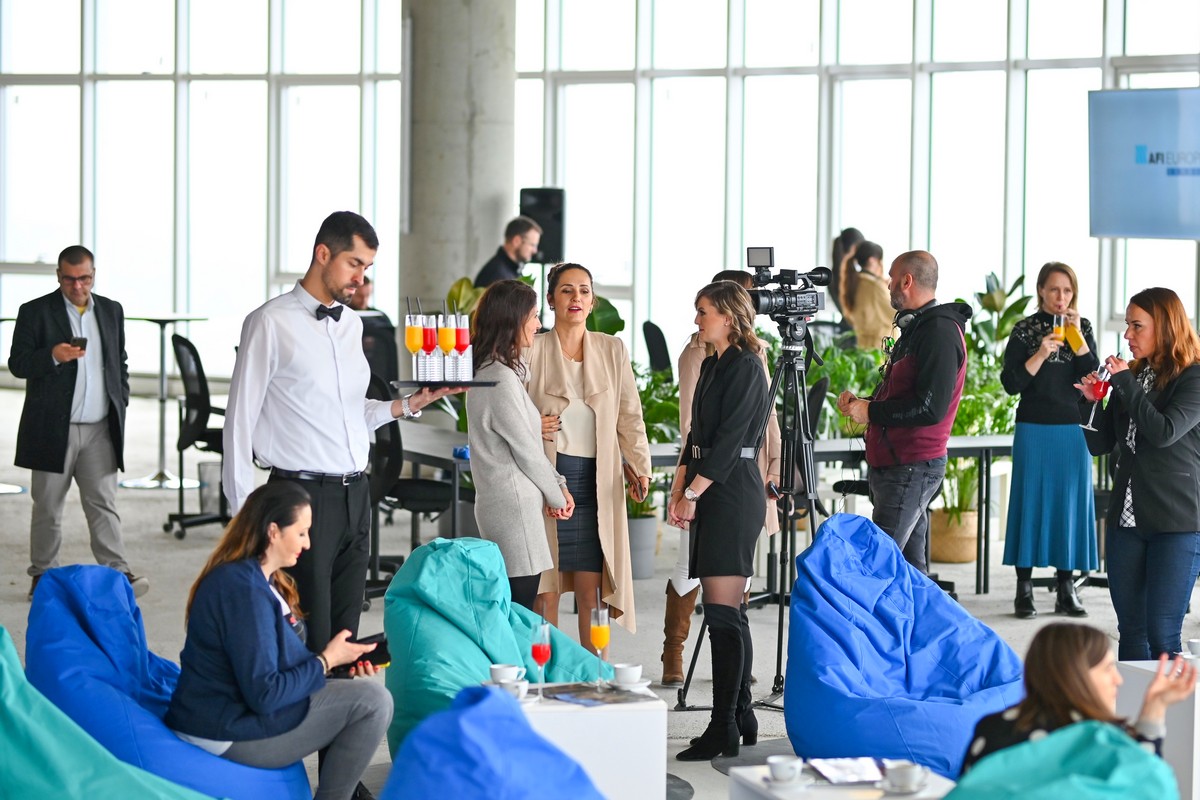 Today's rhythm of life is excessive, and we find ourselves constantly racing against time. We're not even aware of how much energy we spend just at the start of each day. And then there's all the daily work and obligations that await us and which require our strength, focus and calmness. Imagine entering a dark and depressing office after such a stressful start to the day. Would you really want to work in such a place?
In order to perform our work duties successfully and effortlessly, we require a positive environment, a place that allows us to feel good. Our workday lasting eight hours, or sometimes longer, requires a healthy, comfortable, pleasant and modern office environment. Such an office needs natural lighting and ventilation, excellent air quality, low noise levels and a unique interior representing a flexible and modern space equipped with high-tech devices; it also definitely needs a garage and, of course, fantastic views wherever possible. Such an office sounds impossibly fantastical, right? Well, the doors of just such an office space, which actually exists on the 31st floor of Belgrade's Skyline AFI Tower, were today opened to the media.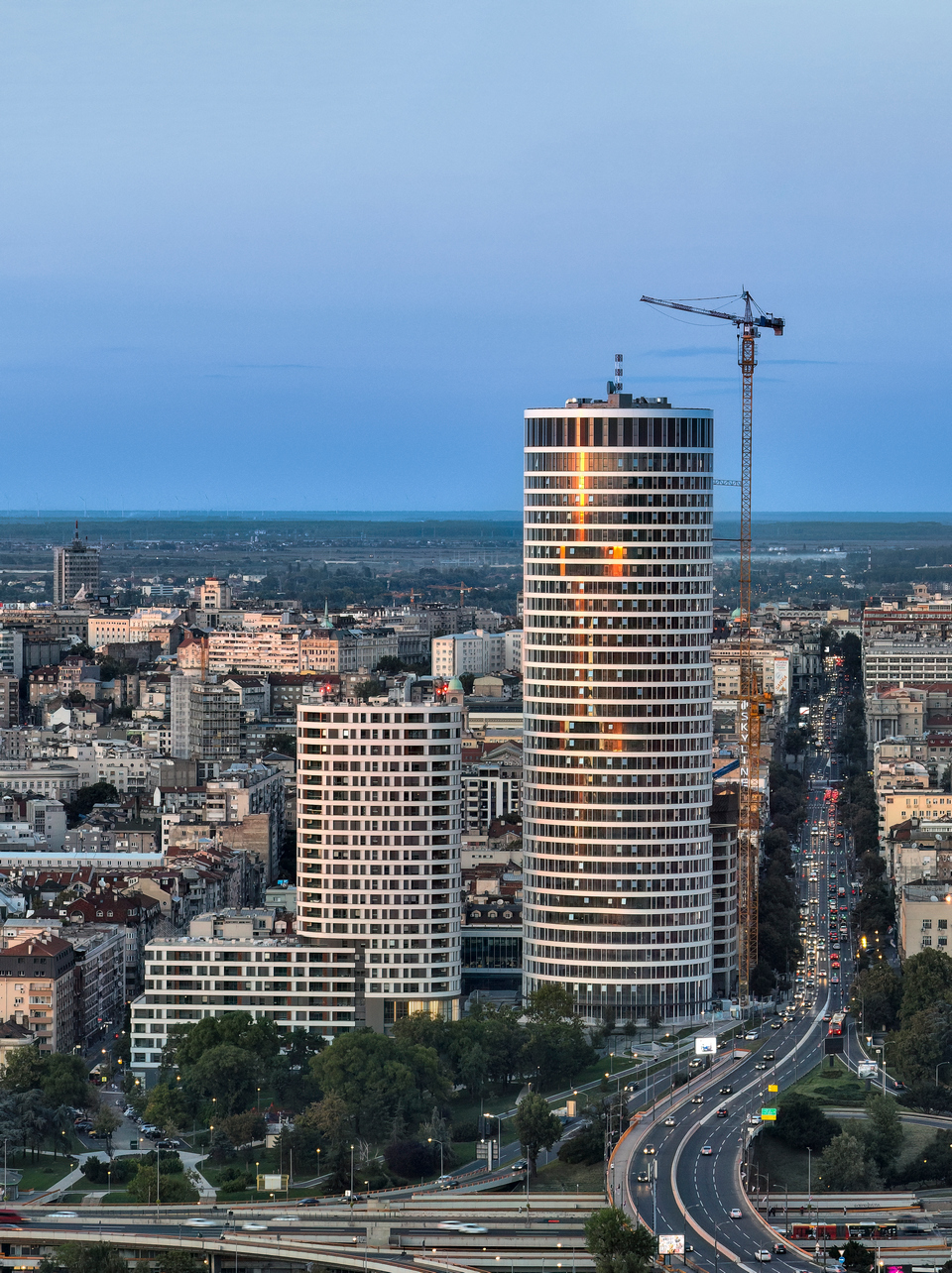 Upon entering the office, we were welcomed by natural lighting and a fantastic view to accompany our morning coffee and breakfast. Just imagine the kind of start to the working day this provides – the experience immediately boosted our enthusiasm and mood. For us, this environment inspired us to write only positive news articles that day. One of them is about this very place, where beauty and utility are combined, where one can enjoy the work environment.
Skyline AFI Tower clearly cares about its tenants, their working environment and their health, and LEED Gold certification testifies to this fact. Every employer needs happy, motivated and satisfied employees. And we quickly came to realise that the Skyline Business Tower is the right choice to step into the world of business success. We know that the word workplace doesn't refer exclusively to the office itself but rather also to its surroundings. How we spend our daily break times depends on the possibilities offered and the additional content provided. Will it just be a coffee with a stunning view from our office; a walk in a nearby park, followed by a quick shopping trip to the supermarket or pharmacy; or will we visit a nearby gym or spa centre, or even take a dip in a pool, if we are among those who use every free moment for physical activity and relaxation? All our options depend exclusively on our employers, as it is up to them to make decisions and select office spaces.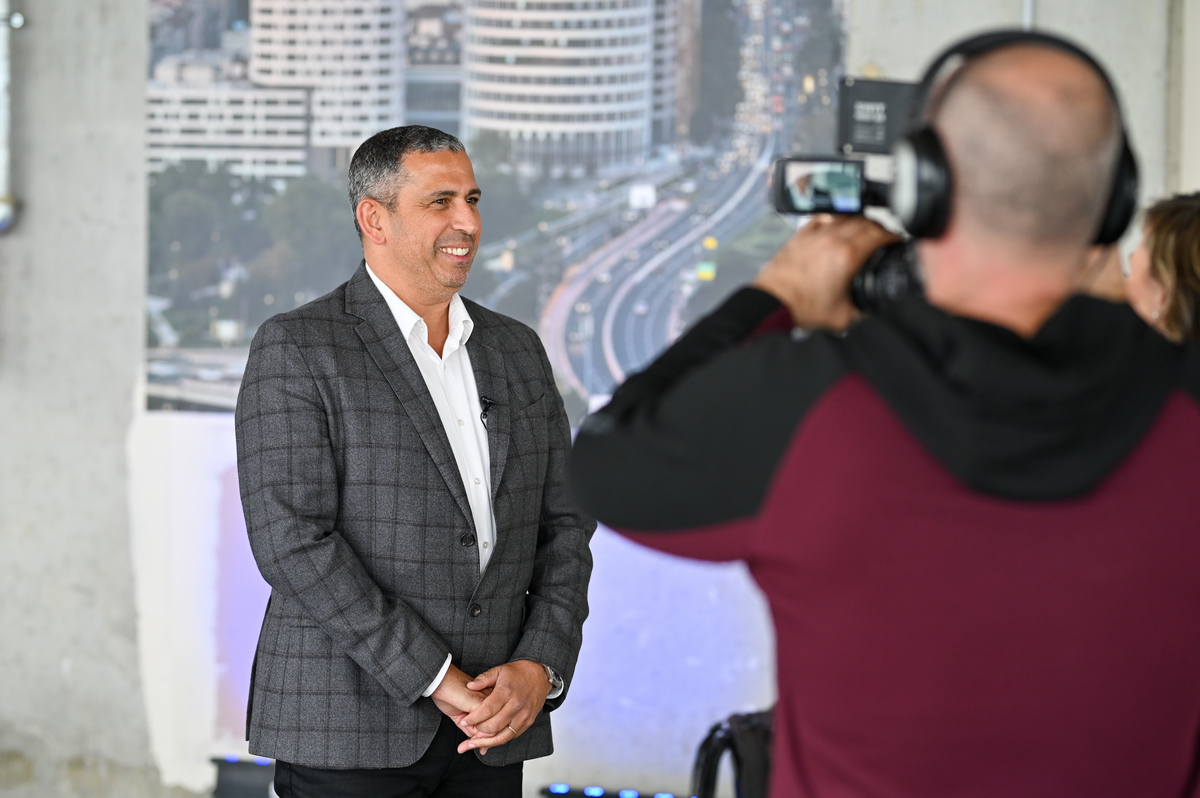 Belgrade's Kneza Miloša Street, which is where this amazing tower is located, represents a truly excellent location, due to its close proximity to important institutions and the highway, providing fast links to the airport and other important destinations. Parking is not an issue, because tenants have access to an underground garage, and we also discovered that this unique modern office building would have the fastest lifts in the country (at a speed of six metres per second). Given all these facts, it should come as no surprise that demand is already high and numerous contracts have been signed with international companies.
The project's investor, AFI Europe Serbia, recently won two prestigious awards at the CREW Awards, organised by Europaproperty in Budapest, where it was declared the best in the Investor of the Year category, thanks to its successful investment strategy and the development of its projects in Belgrade, as well as a special award for the Skyline AFI Home project in the category of "Future Project of the Year", thanks to its concept of a product new to the market that we also can't wait to visit.