Jewish Community of Belgrade, in cooperation with Color Press Group, Israeli Business Association, the magazine Diplomacy & Commerce organised a festive reception in the Synagogue "Sukat Shalom" in Belgrade on Thursday night  to mark the departure of Israeli Ambassador Yosef Levy after a five-year term. The sponsors of the event were  "Doga" Printing Company, "Heineken", "Don Cafe" and "Minaqua".

"What would Schwarzenegger say – I'll be back, but I do not know how. I love you so much," said Levy, adding that wherever he goes he will be "an ambassador of Serbia". "In my own name and on behalf of my family I want to thank you. For five years I've been afraid I'd have to say – it's over, and that moment came. These were incredible years" said Levy.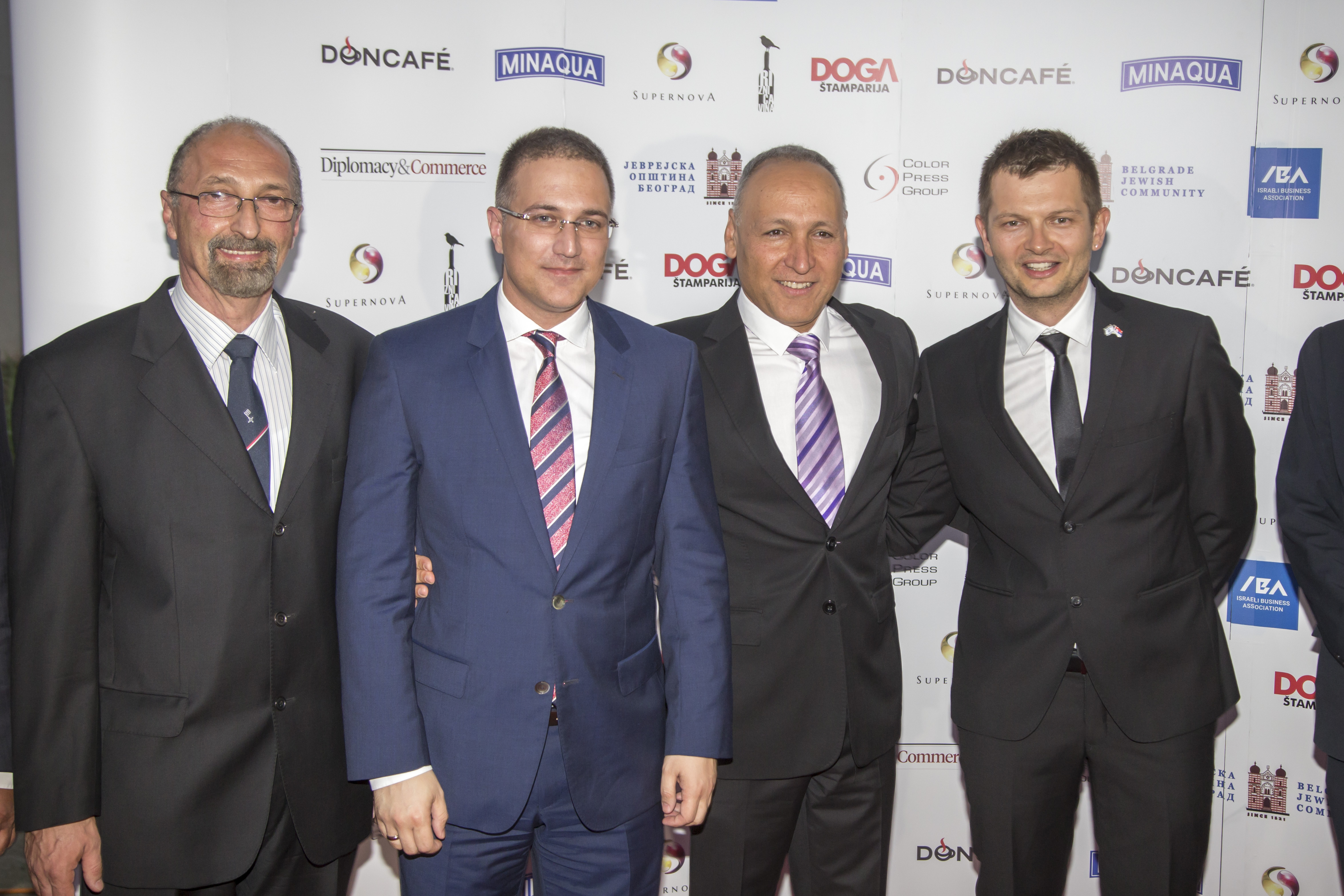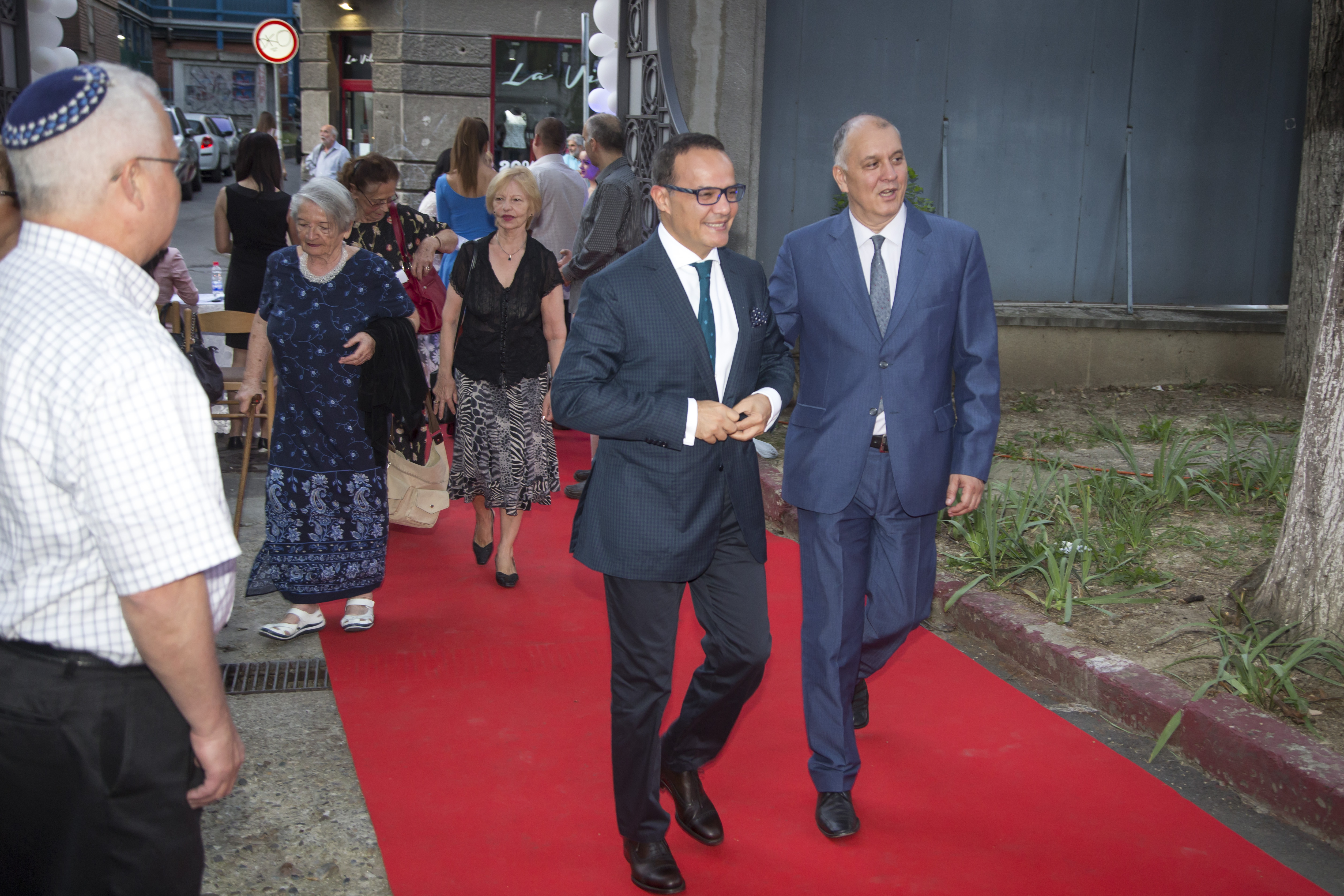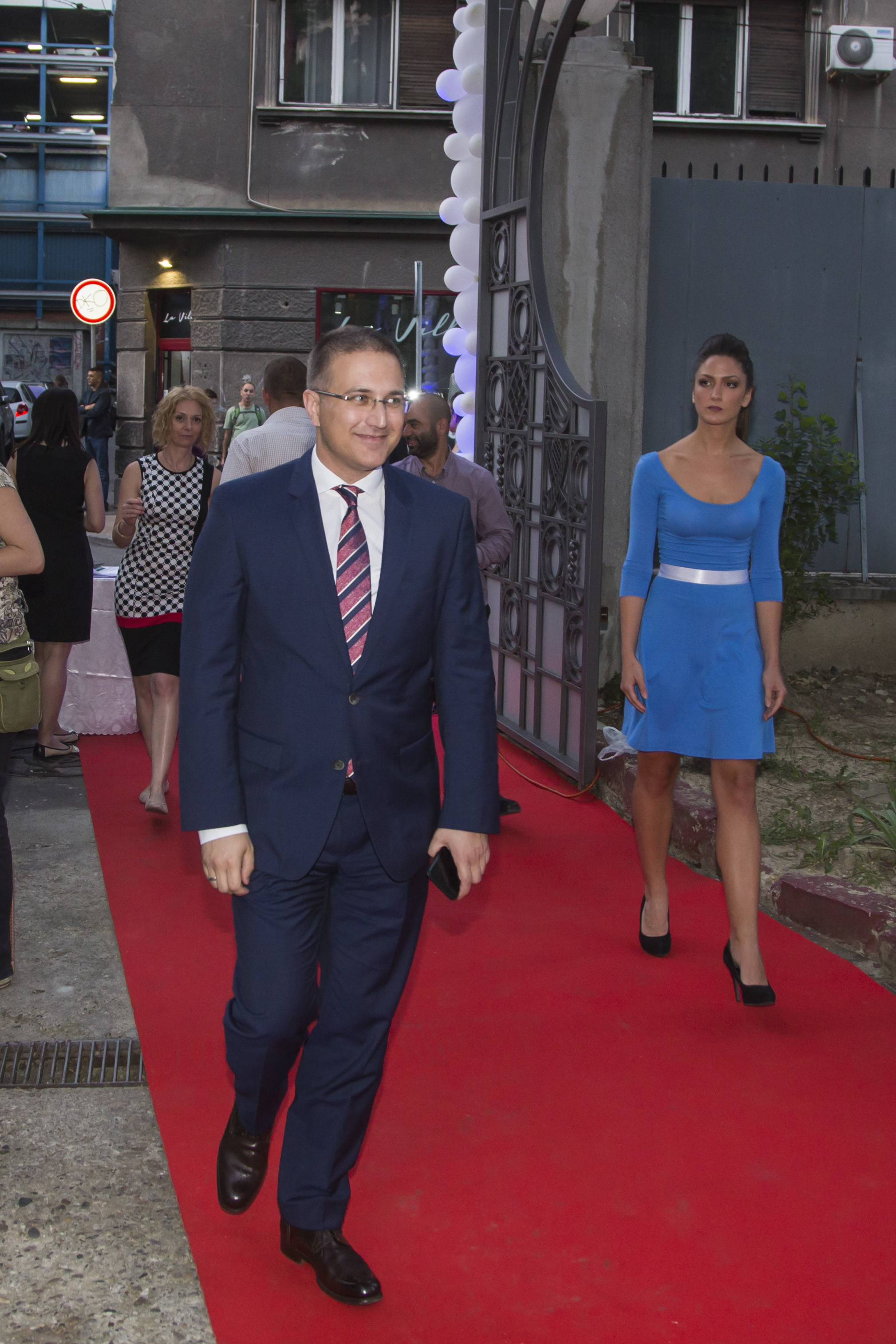 He pointed out that he loved Serbia very much that whenever he headr the Serbian anthem, he felt that he came from here, and that he was, has the words in the anthem day, "of Serbian kin".
He thanked Prime Minister Aleksandar Vučič, who, as his personal friend and the friend of Israel, and added that a lot of was also done by the Interior Minister Nebojša Stefanović. He added that the flags of the two nations in the synagogue represened both the past and the future.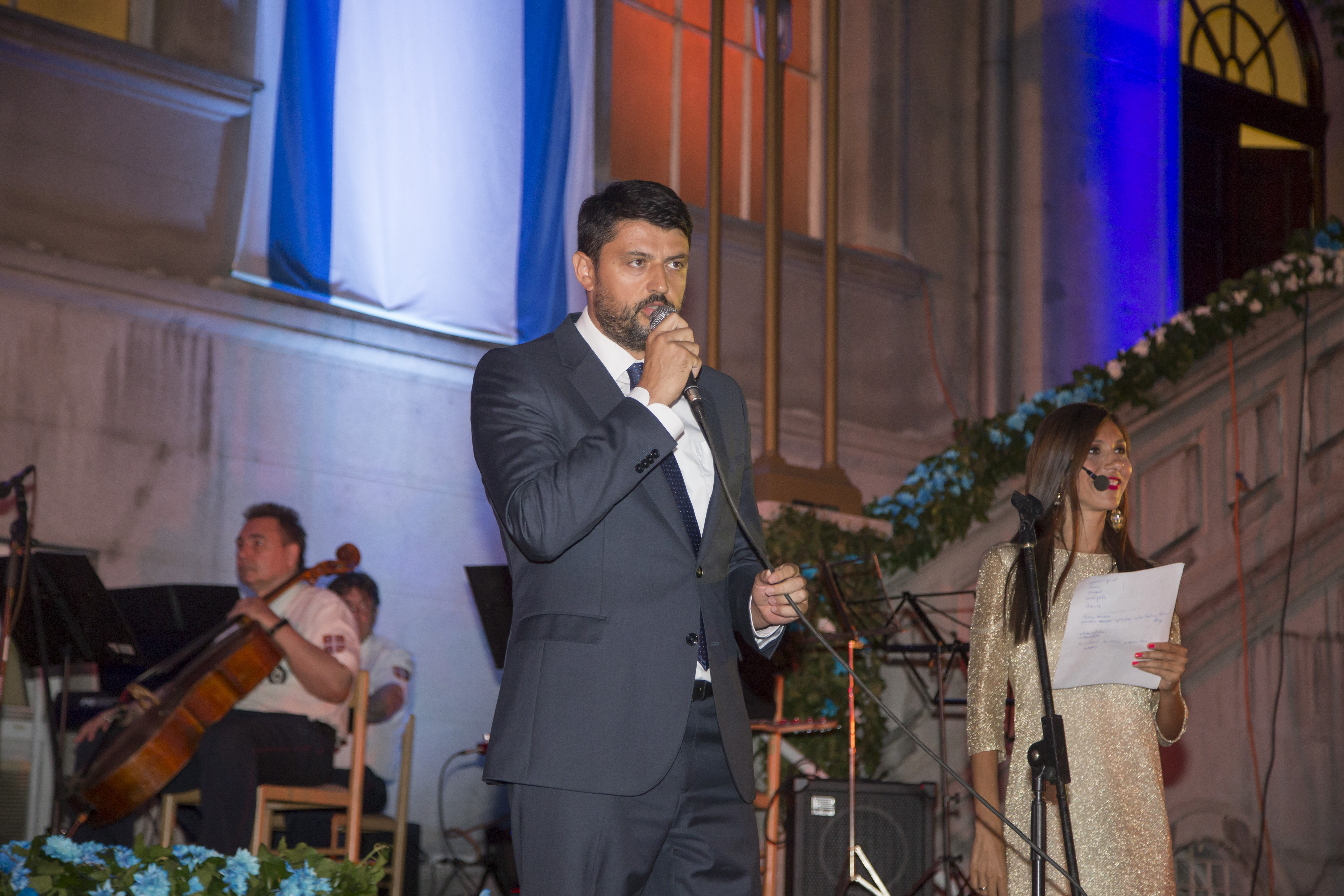 Jaša Salom and Danijel Bogunović from the Jewsish Community thanked Levy especially and granted him the medal and the thankgsiving charter. On behalf of the Government of Serbia Vladimir Božović thanked Levy. "Jewish and Serbian peoples are symbols of martyrdom, they are saint. These great diplomat made them even closer. In Yosef Levy we have had and we will have a true friend," said Božović. He said Levy was coming to Serbia in 1999 as a diplomat in the former embassy of Israel, and to date he got to know Serbian people and the Serbian state with all his heart and diplomatic skills. "We feel gratitude for all he has done," said Božović.
The solemn event was attended by senior government officials and members of the diplomatic corps, and the Jewish Community presented a medal and a plaque of appreciation to Levy. Among the invited were ministers Aleksandar Vulin, Nebojša Stefanović, director of the Office for Kosovo and Metohija Marko Đurić… The ceremony was enriched by Artistic Ensemble of the Ministry of Defence "Stanislav Binički" who accompanied the opera star of Israel Yael Sayago and opera singer Bojana Bulatović. The evening ended with fireworks to the sound of music performed by a string quartet.