Bosnia and Herzegovina has a long history of mining, including the Vares area, and I am glad that we can witness and be part of the tradition that is continuing
Eastern Mining holds exploration and exploitation concessions in Bosnia and Herzegovina. We talked with the company's General Manager, Adnan Teletović, about the mining sector of Bosnia and Herzegovina, as well as about a very important Vares project.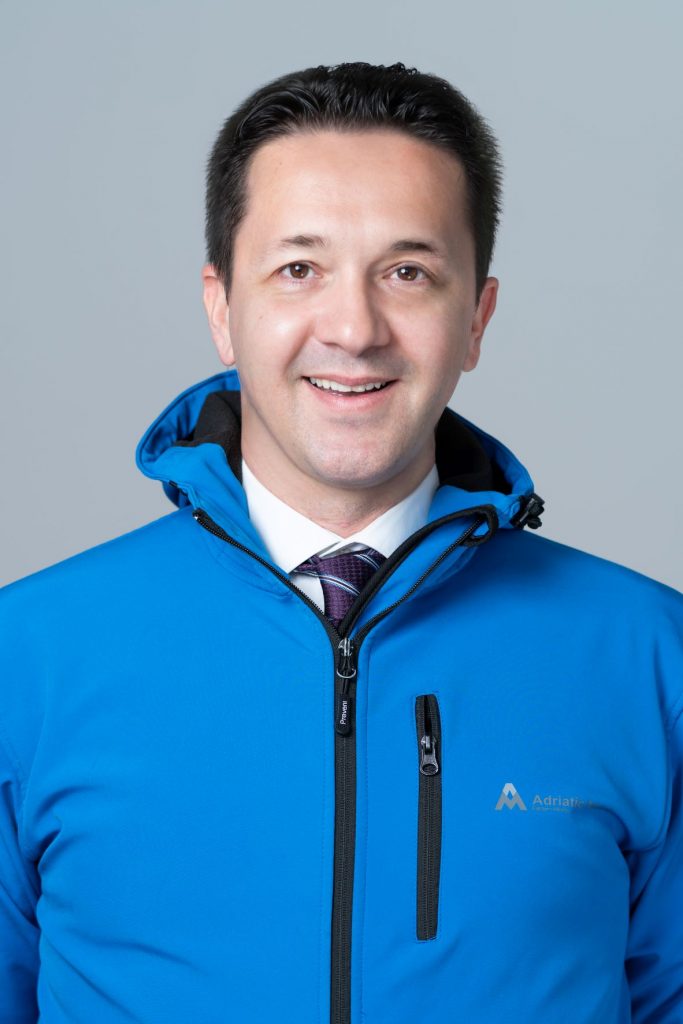 You have abundant experience in managing large capital projects in the Australian mining industry. If we were to compare today's Bosnia and Herzegovina, what would be the similarities and differences in terms of mining?
Although we are talking about two totally different countries, I think that economic viability, sustainability and environmental and work safety are the common denominators here. B&H has a long history of mining, including the Vares area, and I am glad that we can witness and be part of the tradition that is continuing.
As for the differences, the Australian mining industry is, quite understandably, more technology-savvy, applying modern production and safety techniques, economic and social principles and standards. We, in Adriatic Metals – Eastern Mining, intend to do the same with our Vares Project, i.e. to make it the most technologically advanced mining facility not only in B&H but in the region too, with the highest standards of environmental protection and work safety in place. We consider those to be paramount in order to have our vision of the Vares Project fulfilled: a fully operational mine, applying the highest standards of operations, with firm roots in the community, respecting the biodiversity and other environmental factors.
How would you rate the current situation in Bosnia and Herzegovina's mining sector concerning the region and Europe, and where do you see the development opportunities?
Well, to start with, for obvious reasons there was a lack of serious exploration throughout this region, which prevented many serious efforts and investments in this area. When we started our exploration, we did so with the archived Yugoslavian state documents. As for the already existing mining industry here, we can see that, unfortunately, things are not as they should be and, more importantly, as the miners deserve. Despite all the technological advancements, this is still one of the most hazardous professions in the world. As Bosnia and Herzegovina was a part of Ex-Yugoslavia, it has good infrastructure, with road networks and railway which leads to the harbour Ploce in Croatia and European rail network; it has high-voltage power grid and main water supply systems. I must emphasize, this is only the second exploitation permit for metals issued by the Bosnia and Herzegovina authorities in the last 30 years. So, not only is this important for us but also Bosnia and Herzegovina. The permit will enable Adriatic Metals – Eastern Mining to perform detailed engineering works for the Rupice underground mine, processing and tailings management plant, and construction should begin in the third quarter of 2021.
---

"We will be hiring approximately 350 people at the peak (during construction)"

---
In five years, our ambition is for Adriatic Metals plc. to be a mining company with more world-class mining operations throughout the Balkan region. Achieving this vision requires finding and developing mineral resources that have positive economic potential, in multiple locations. We recognized this potential in the Raska project (Serbia), which is why we reached an agreement in May last year on the acquisition of a Canadian company Tethyan Resource Corp.
What are the most significant Adriatic Metals – Eastern Mining's projects?
Veovaca and Rupice are early polymetallic deposits that form part of the Vares Project, which the company took over in 2017. Just recently, we have obtained a Rupice Exploitation Permit, which is the final permitting requirement for construction of the Vares Project. The Vares Project has gone from discovery to fully permitted for exploitation in just over 4 years. I have to say that so many important milestones to be accomplished in such a relatively short period is amazing, and we, at Adriatic Metals – Eastern Mining, could not have done it without the strong community and government support at every step of the permitting process.
How far have you come with the research and feasibility study and to which locations will you expand?
We have just published our Definitive Feasibility Study that outlines the more technical detail of the project and the development of the next phase. This study, written following the highest global standards, establishes the economic viability and long-term sustainability of the Vares Project, taking into account the interest and benefits for the Vares area.
Work will commence on the construction on the mine in Q4 2021, taking about a year and a half to fully construct the mine and processing plant, and additionally a few more months for the plant to start operating, beginning production in early 2023. This is a very aggressive timeline, but we have the people and the necessary skills to do it.
Adriatic Metals – Eastern Mining is committed to investing and supporting the local community in the areas in which you do business. Which assistance projects would you like to single out?
Over the past four years, we have been constantly present through sponsorships and donations, such as the sponsorship of Football Club Vares and Zenica Rugby Club, where we have enabled 150 children to play rugby in a country that is not exactly known for this game.
We are very proud of our community presence either by sponsoring young people to attend sporting events across Europe, by sponsoring the art festivals in our village of Borovica, or simply helping a local school or hospital with the circumstances the covid 19 pandemic brought to our local community.
---

"All of our activities are planned according to not only our needs but to those of our community"

---
We have also established The Adriatic Foundation, which aims to support and promote local sustainable socio-economic development, with a particular focus on the communities associated with Adriatic's operations.
How much will you contribute to the development of Vares in terms of higher employment, infrastructure development, etc?
I have to say that we aim to have all employees from the area surrounding the project, and we will be hiring approximately 350 people at the peak (during construction) which will have a further indirect, yet positive, impact on the local, regional and national economy. But the employment rate will not be higher solely in mining, since our activities and work here affect the area, attracting maybe new investments, and there is a whole network of local businesses that will benefit.

As for the infrastructure development, we have already started reconstruction of local roads in Vares Municipality and are working with the Federation Railway Company on the regeneration of railway that goes to Ploce harbour. All of our activities are planned according to not only our needs but to those of our community, and together I am sure we will find the best and optimal solutions for everyone.