On Saturday, December 1, at 8 pm in the Kombank Hall, there will be a composition of almost 100 members, singers and musicians, known for their unique spectacle and atmosphere that will give the audience an uptake.
The largest Slovene partisan choir is an important cultural segment of the Slovenian community in Italy, which performs songs on the themes of the NOB, with emphasis on the Yugoslav and Slovenian partisan struggles.
Since its inception (1972), the choir has changed more than 500 members, which are singers, making musicians. Hor had over 1,000 performances around the world, in the post-Yugoslav period some of their biggest concerts were held in 2012 and 2013 in Cankarov dom and Stožice Arena in Ljubljana, as well as a concert in November 2017 along with the famous choir "Aleksandrov" from Moscow.
At the head of the choir is conductor Pija Cah. Their standard repertoire contains the songs of Yugoslav and Italian partisans, such as Bella Ciao, Konjuh Mountain, Gray Falcons, Hey Brigade! (the song of the city of Ljubljana), On the way !, Vstala Primorska, The grave to the tomb of Kordun, Bilećanka (note it was written by Milan Apih, Celje teacher at the Bileća Prison in 1940, then translated into SBHCG language), and the poems of the international anti-fascist movement .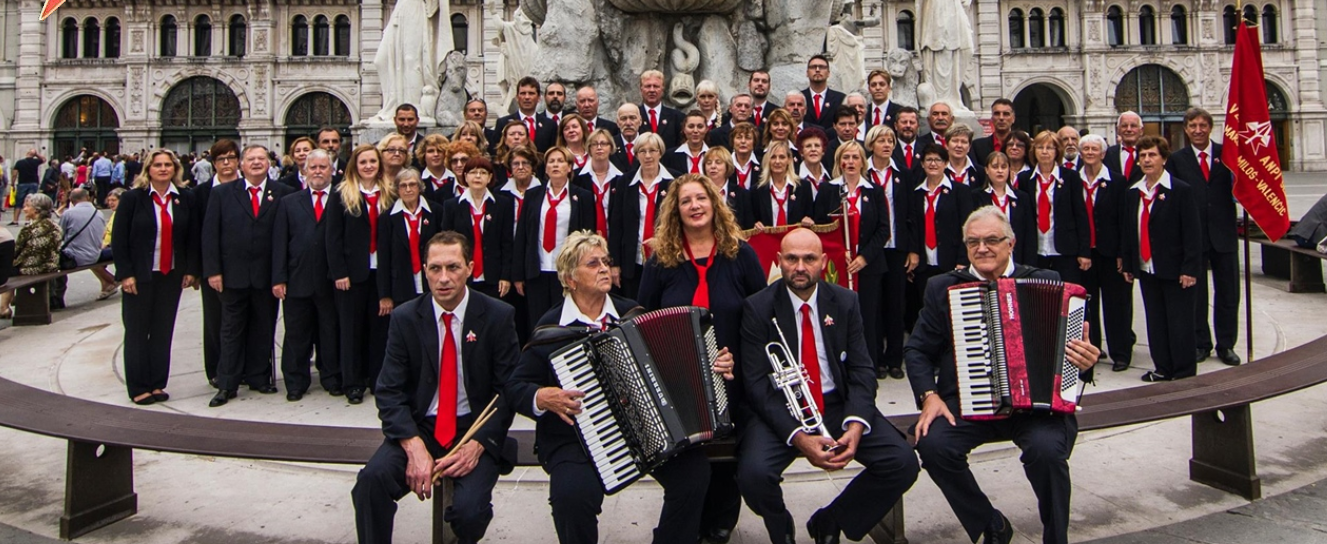 In addition to the choir, special guests from the former republics of Yugoslavia will perform at the concert, among which are Martina Feri, Dirty fingers, Ovce, Dragoljub Djuricic, Branka Scepanovic and Nikolina Kovacevic.
A fantastic combination of traditional Partisan chorus and multimedia works that will guide the audience through the history of the anti-fascist struggle and its representatives will show the importance and timeliness of such events!
Over 1000 concerts around the world chorus has won the hearts of thousands of people, and the spectacle that awaits all visitors on December 1 in Belgrade is an unavoidable event of the New Year's atmosphere!
The organizers of the concert are:
Association of antifascists of Serbia and Reflector production
Tickets for the concert of the Partisan Chamber Choir "Pinko Tomažič" can be purchased at the Eventim and Kombank Hall at the price of 1,000 to 2,000 dinars, as well as online at www.eventim.rs.