The Belgrade ambassadorial residence of H.E. Thomas Schieb hosted an event to ceremoniously marked the Day of German Unity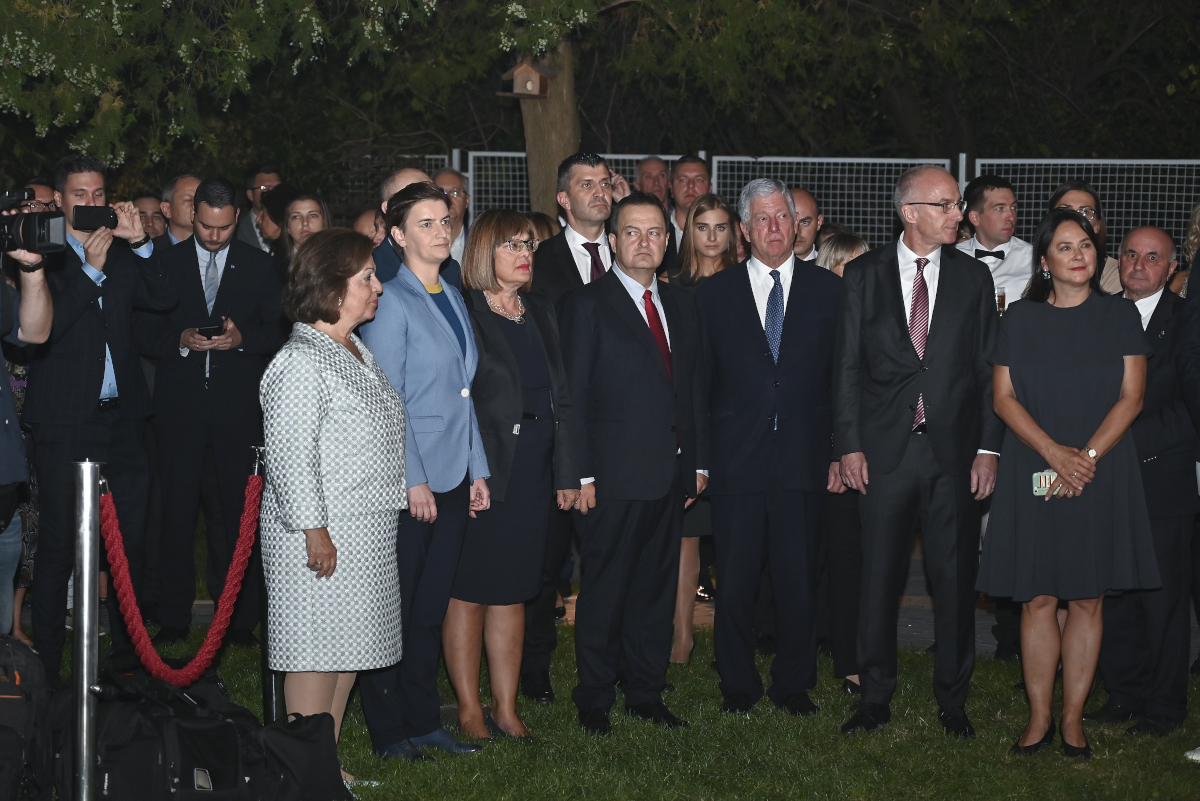 Guests of the event included Serbian President Aleksandar Vučić, Prime Minister Ana Brnabić, National Assembly Speaker Maja Gojković and Labour, Employment, Veterans and Social Affairs Minister Zoran Đorđević, EU Ambassador to Serbia Sem Fabrizi, as well as members of the diplomatic corps, business people, leaders of opposition political parties and practitioners from the culture and public scenes.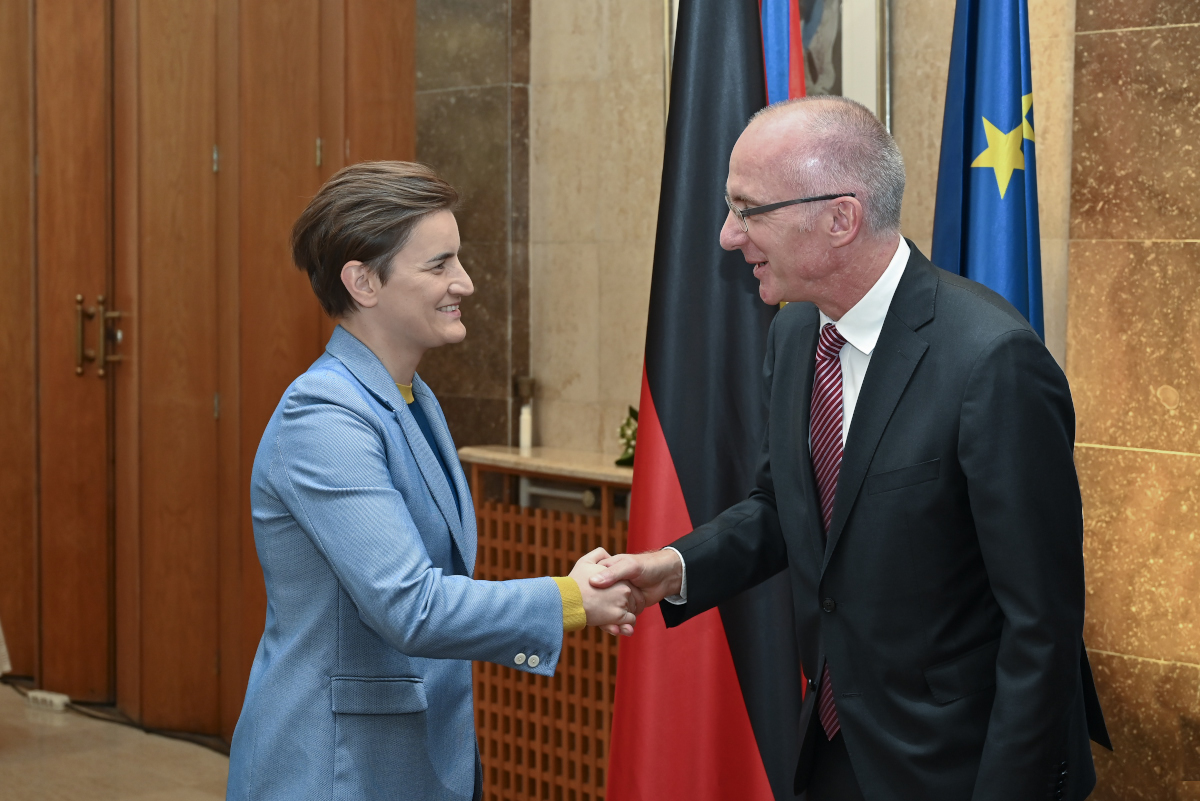 Serbian President Aleksandar Vucic has sent a message to German President Frank-Walter Steinmeier and Chancellor Angela Merkel, congratulating them on German Unity Day, where he said that Serbia would always be a sincere and reliable partner, and assessed relations between the two countries to be at their highest level in history.
"I extend sincere congratulations on the German Unity Day with the best wishes for the progress of your country and the well-being of its citizens," Vucic wrote.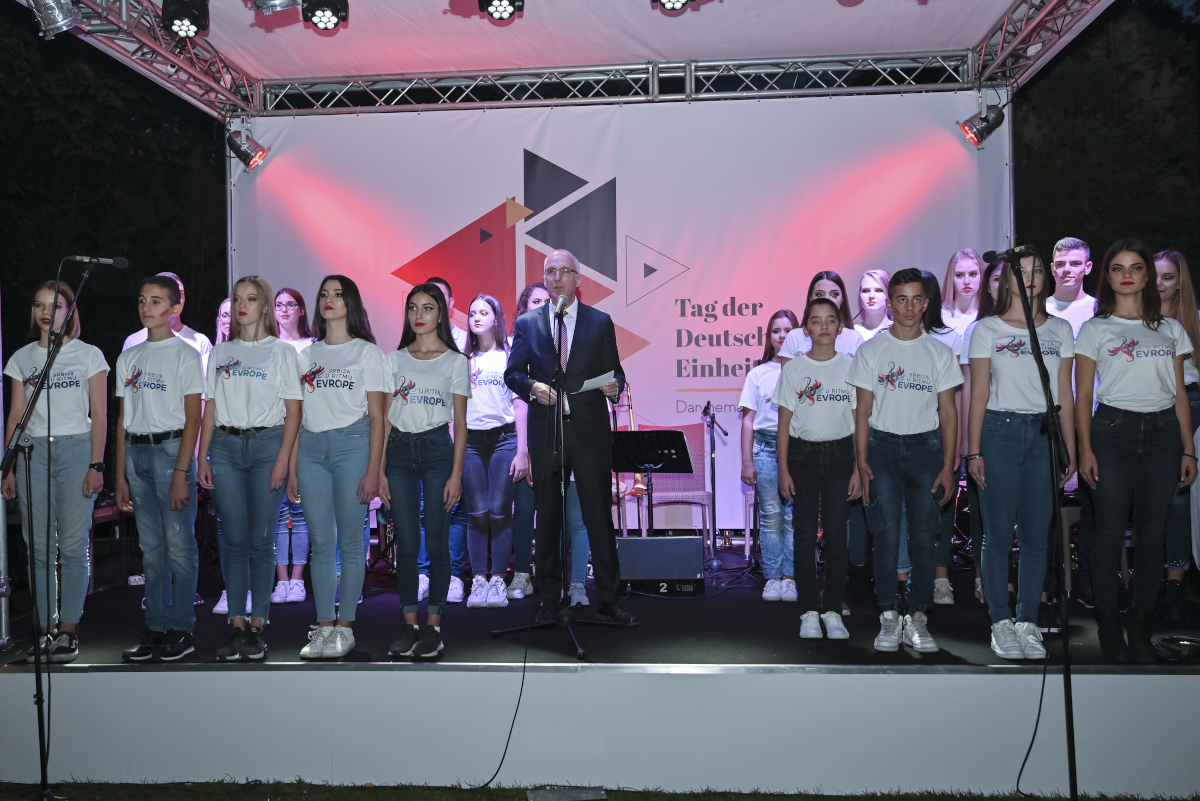 The German Unity Day (German: Tag der Deutschen Einheit) is the National Day of Germany, celebrated on 3 October as a public holiday. It commemorates the anniversary of German reunification in 1990 when the Federal Republic of Germany (West Germany) and the German Democratic Republic (East Germany) were unified, so that for the first time since 1945 there existed a single German state. Therefore, the name addresses neither the re-union nor the union, but the unity of Germany. The German Unity Day on 3 October has been the German National Holiday since 1990, when the reunification was formally completed.