The portal portal KupujemProdajem marks the first decade of existence, in which it grew into the largest on-line market and one of the largest portals in the region.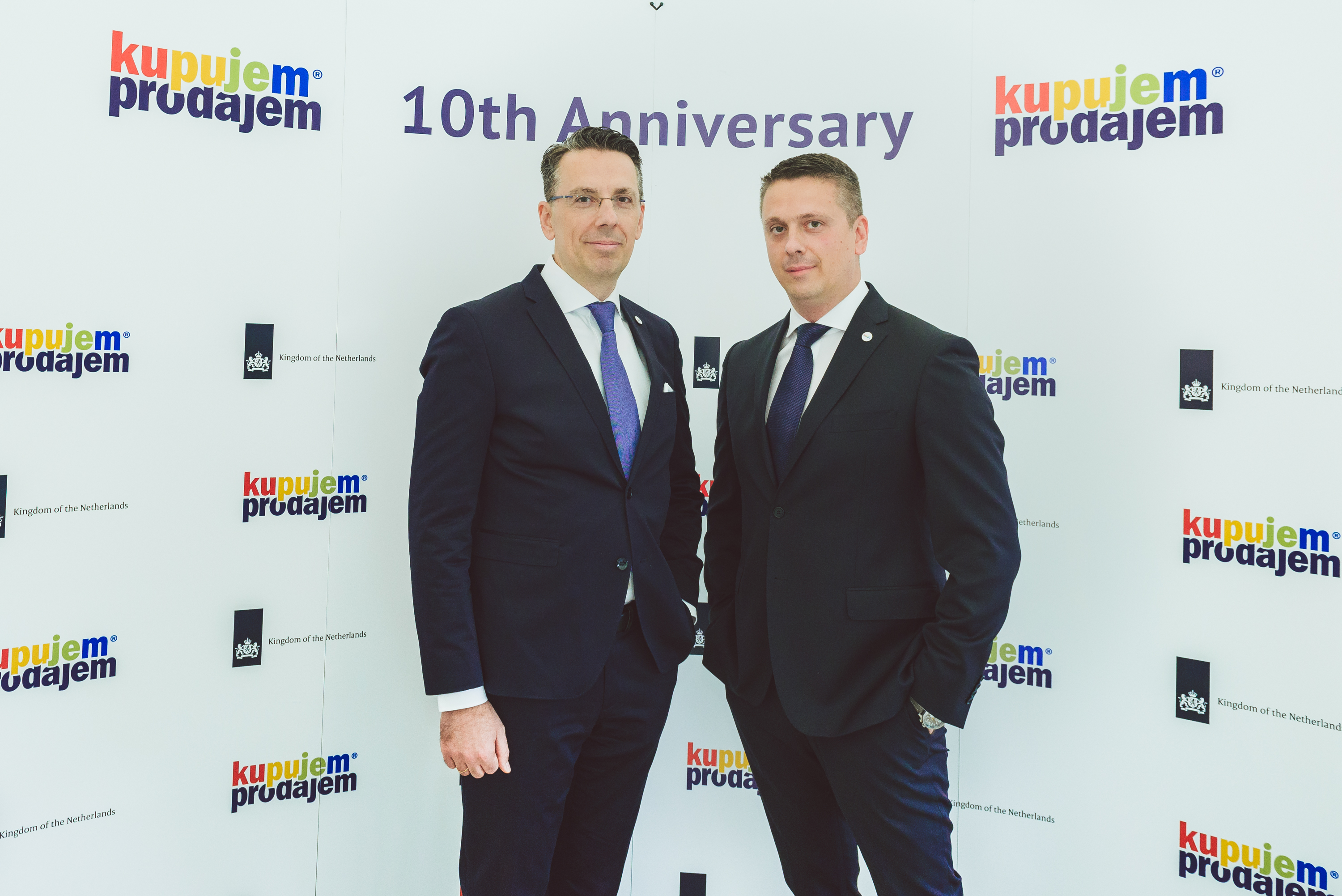 Bojan Leković & Ratomir Leković, the founders of KupujemProdajem.com
Over 50 million classified ads, over one million registered users, and over 12 billion browsed pages, are some of the more important achievements recorded in the first 10 years by the advertising portal KupujemProdajem. "We owe our gratitude to our customers! We provided them with a tool, a platform for trade, and with their numerous activities and mutual interactions we helped build the largest online market in Serbia" said Bojan Leković, founder and director of the portal. Over a decade, 4,75 million items were sold through KupujemProdajem, totaling 630 million euros. Among them are 710 thousand mobile phones, 570 thousand computers, 7 thousand real estate facilities, 35 thousand cars, 360 thousand car parts and equipment, 21 thousand tractors, and 205 thousand musical instruments.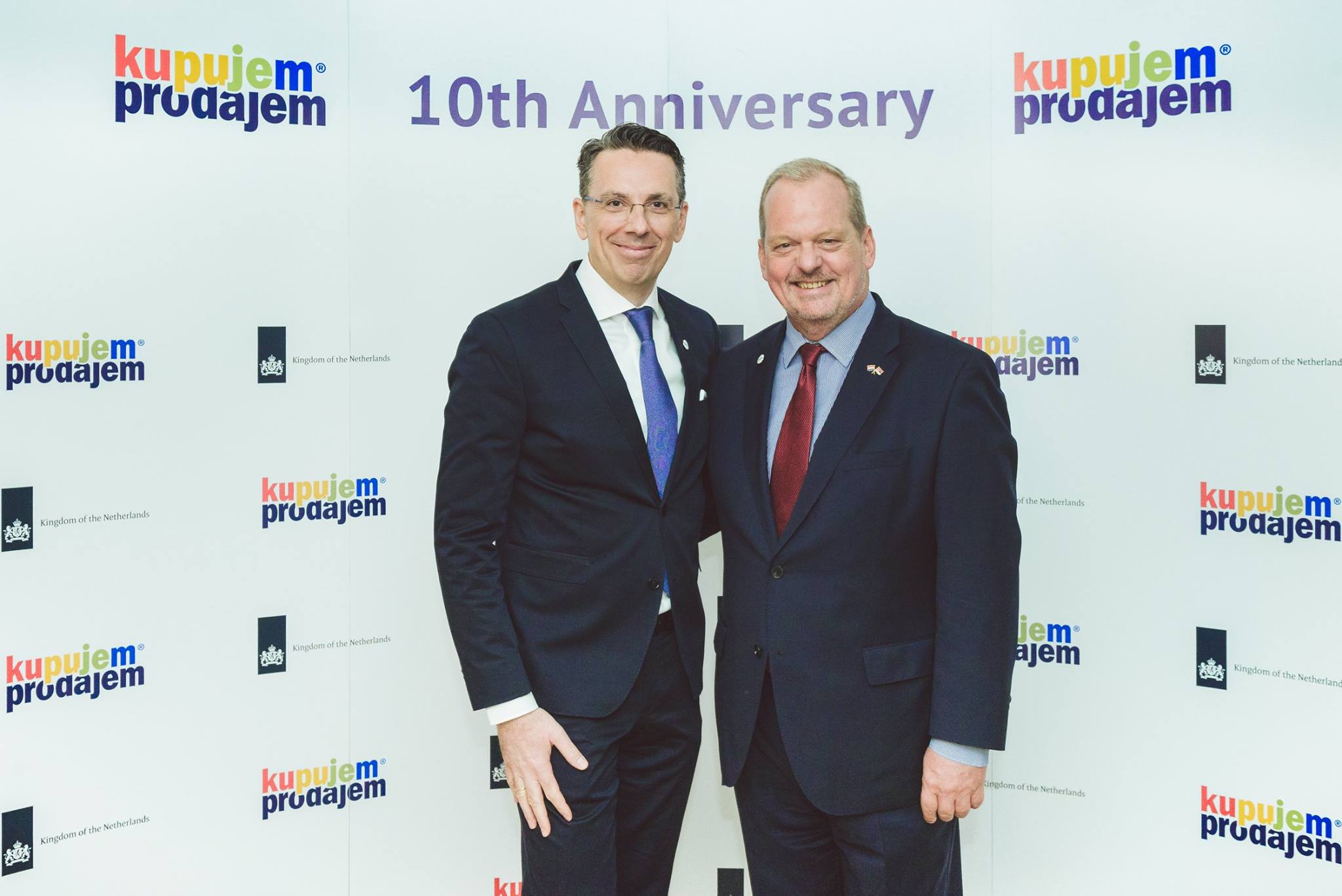 Bojan Leković, founder of KupujemProdajem.com, and H E Henk van den Dool, Dutch Ambassador