The 2nd Diplomatic Tennis Tournament to help Children took place very successfully at Novak Tennis Centre, from 21-22 May 2022. It was attended by a record number of 44 participants, including several Ambassadors, representing over 30 embassies, diplomatic missions and international institutions, as well as the theater, cinema and arts, and CEOs or executives from the private sector. This charity event was organized with the aim of helping and supporting early childhood development and pre-school education, through the Novak Djoković Foundation. Part of the proceeds will also be channeled via UNICEF to help children in need in Ukraine.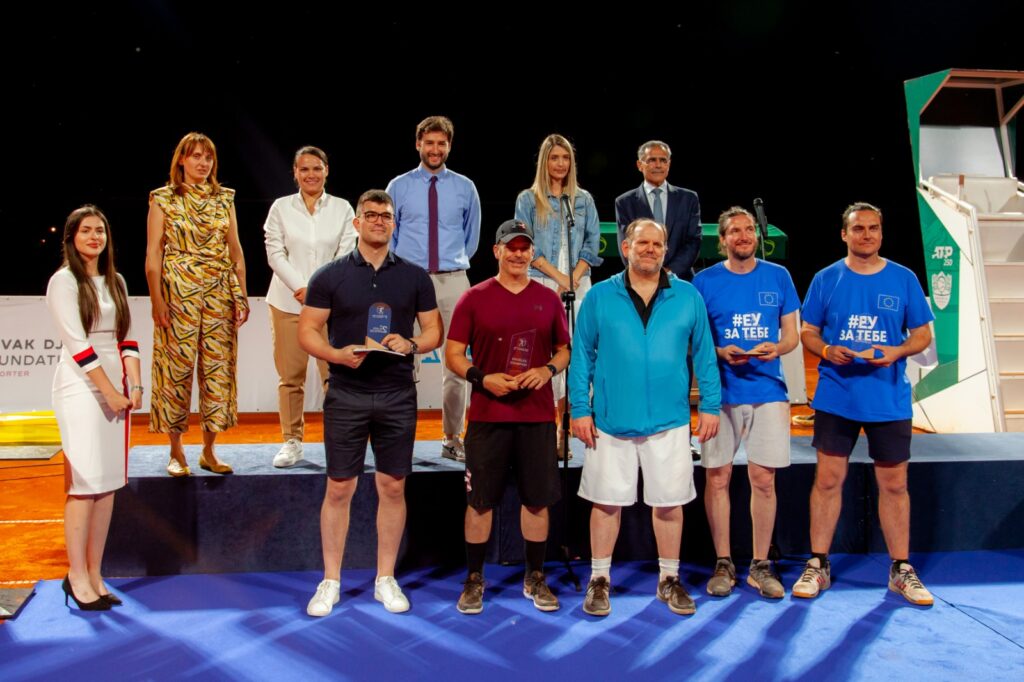 The tournament was held under the auspices of the Cyprus Embassy in Belgrade, in collaboration with the EU Delegation, the French Presidency of the EU and the Embassy of Japan. It was organised with the support of Procon Group and Novak Tennis Centre.
The tournament started with a grant opening ceremony on Saturday, 21 May, with opening remarks from the Ambassador of Cyprus, H.E. Demetrios Theophylactou, the Assistant Minister of Sports, Mr. Uroš Pribićević, and the Ambassador of the EU Delegation, H.E. Emanuele Giaufret and was concluded with the awards ceremony and reception on Sunday evening, 22 May.
On the sidelines of the tennis tournament, a Creative Art Workshop for pre-school and school children took place. The children expressed their artistic talents with beautiful creations in the inspiring ambiance of Novak Tennis Centre.
The winners of this year's tournament are as follows:
Singles winner: Brandon Halm, US Embassy
Doubles winner: Brandon Halm and Michael Papp, US embassy
Runner up singles: Pavle Erić, lawyer
Runner up doubles: Paul-Henri Presset and Antoine Avignon, EU Delegation

H.E. Demetrios Theophylactous, ambssador of Cyprus/Promo

Promo

Promo