Belgrade, 27 January 2022 – Today Ljupčo Nikolovski, Minister of Agriculture, Forestry and Water Economy of North Macedonia; Frida Krifca, Minister of Agriculture and Rural Development of Albania; Boris Pašalić, Minister of Agriculture, Forestry & Water Management of Republika Srpska; Branislav Nedimović, Deputy Prime Minister and Minister of Agriculture, Forestry and Water Management; Goran Vesić, City of Belgrade Deputy Mayor and Susan Fritz, USAID Serbia Mission Director officially opened the third Agro Belgrade fair, the leading regional fruit, vegetable, and wine trade fair and conference at which more than 500 fruit, vegetable, and wine industry firms will showcase their products and services. Agro Belgrade is organized with support of the Serbian Ministry of Agriculture, Forestry and Water Management, the City of Belgrade Secretariat for Agriculture, and the USAID Competitive Economy project.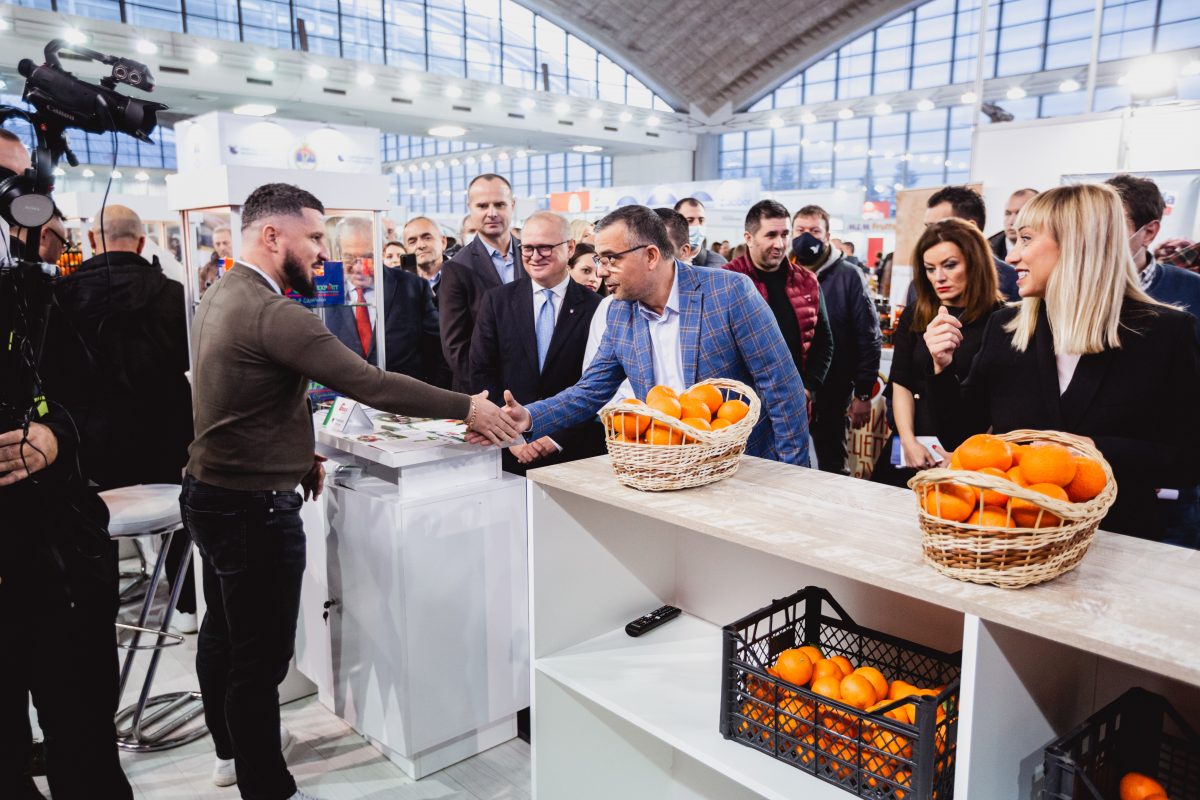 "I am glad that we are at this type of event for the third time. In 2021, Serbia exported one billion euros of fruit and vegetables! These are the things we used to dream about. And there is no limit. We are opening new markets and moving on. One of the opportunities for all that is the Open Balkans. Thanks to the colleagues who worked on it with me in the previous months, without them, it would not have worked. Thanks to USAID for supporting competitive agriculture in Serbia", said Branislav Nedimović, Deputy Prime Minister and Minister of Agriculture, Forestry and Water Management.
Apart from Spanish, Dutch, Italian, and Swiss firms, this year 25 exhibitors from North Macedonia and Albania, whose participation was made possible with support from USAID's regional Economic Development, Governance and Enterprise Growth Project, are attending the fair.
"I am delighted to have the opportunity to help open this important event for the Serbian agricultural sector because agribusinesses have so much potential to contribute even more to the country's economic growth. Agro Belgrade is on its way to becoming a very important gathering for the entire region. High-profile trade events like this across Europe and the United States used to be reserved for select firms that could afford them. We now have an event that brings buyers to Serbia, much closer to a larger number of firms here. This means that more Serbian companies can make international connections, which will drive growth in the sector and create further opportunities for companies," said Susan Fritz, USAID Mission Director for Serbia.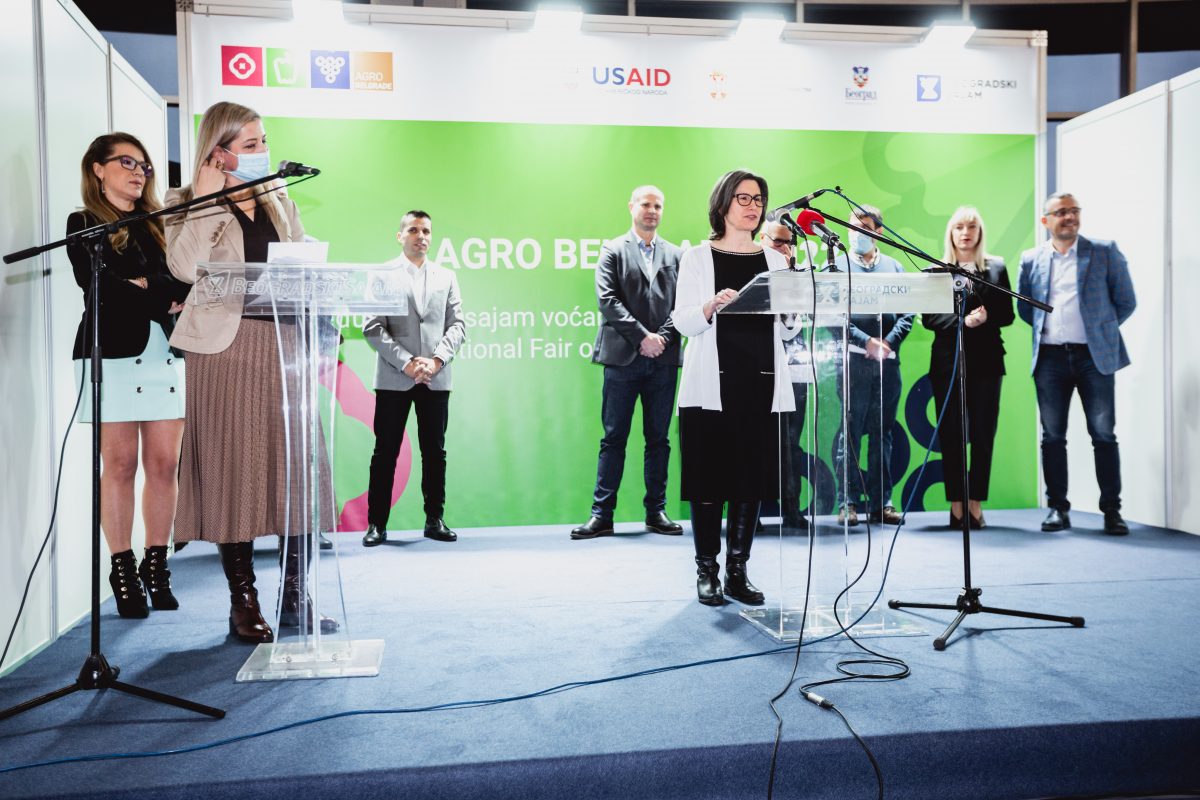 "This year, we will invest 2 million euros for subsidies for agriculture, in addition to the subsidies provided by the Republic. We will continue to pay attention to agriculture in the next period because it is one of the five pillars of Belgrade's development plan", said Goran Vesić, Deputy Mayor of Belgrade. It is important that we are all together today, the Republic of Serbia, the Republic of Albania, the Republic of Northern Macedonia, said Vesić and added that these are three countries that have united towards a better future together.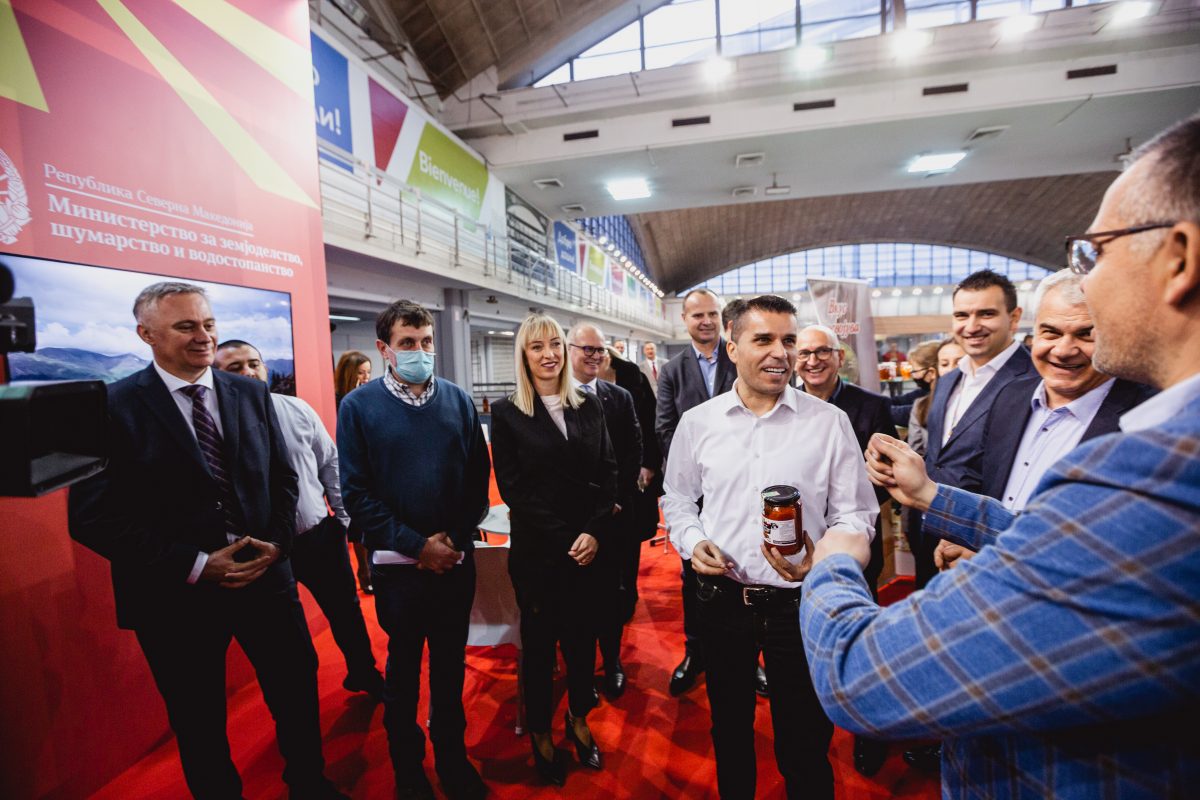 The Minister of Agriculture of the Republic of Northern Macedonia, Ljupčo Nikolovski, expressed satisfaction with this initiative and pointed out that he was very glad that products from Northern Macedonia could reach consumers in Serbia quickly, without customs duties and additional complications.
Agro Belgrade helps exhibitors exchange experiences and forge new business partnerships, and provides an opportunity for all visitors to take part in an extensive three-day conference schedule alongside top experts and leading companies from the sector.