On the occasion of the 62nd anniversary of the outbreak of the struggle for National liberation in Algeria on November 1st, 1954, marking the date of the National Day of that country, the Ambassador of Algeria to Serbia, His Excellency Abdelhamid Chebchoub hosted a reception in the Crown Plaza Hotel.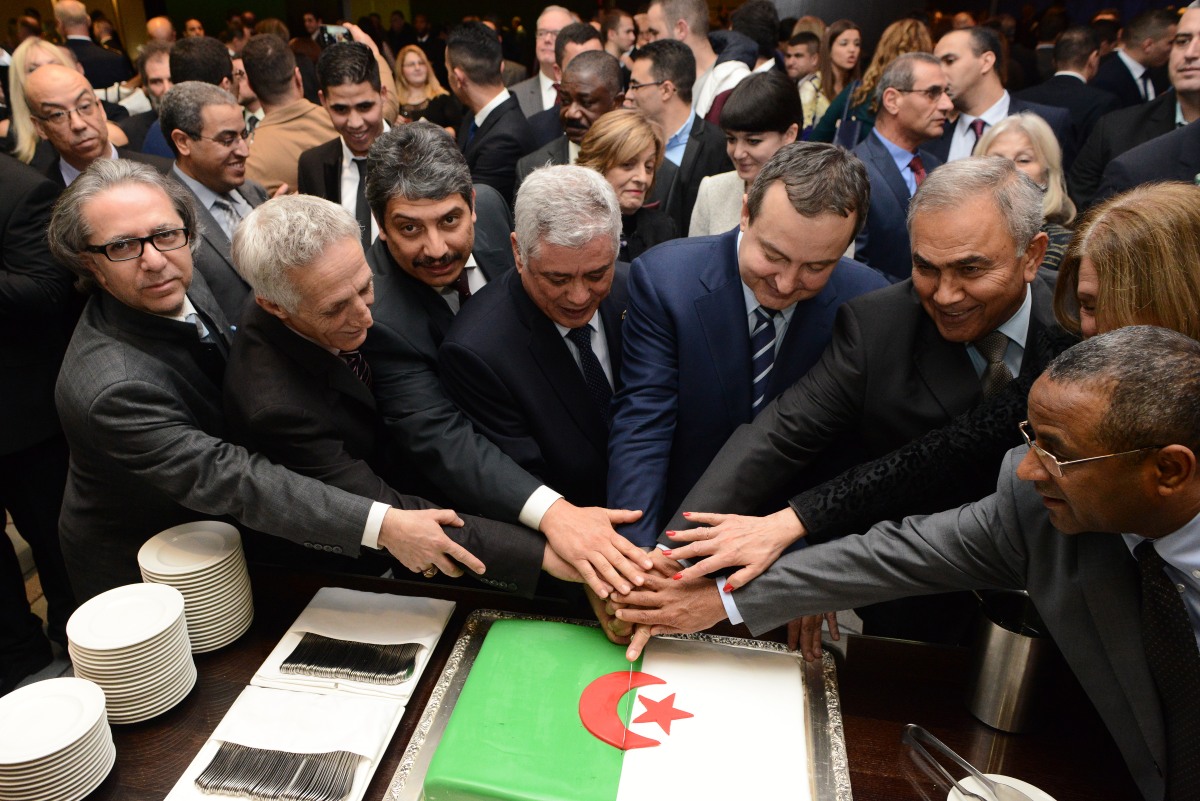 At the reception were present the First Deputy Prime Minister, Minister of Foreign Affairs, Mr. Ivica Dacic, the Minister of Defense, Mr. Zoran Djordjevic, several members of the Parliament, personalities from the religious and cultural life, members of the Association of Friends of Algeria, the cameraman of the Algerian Revolution, StevanLabudovic, Algerian students and members of the Algerian community in Serbia.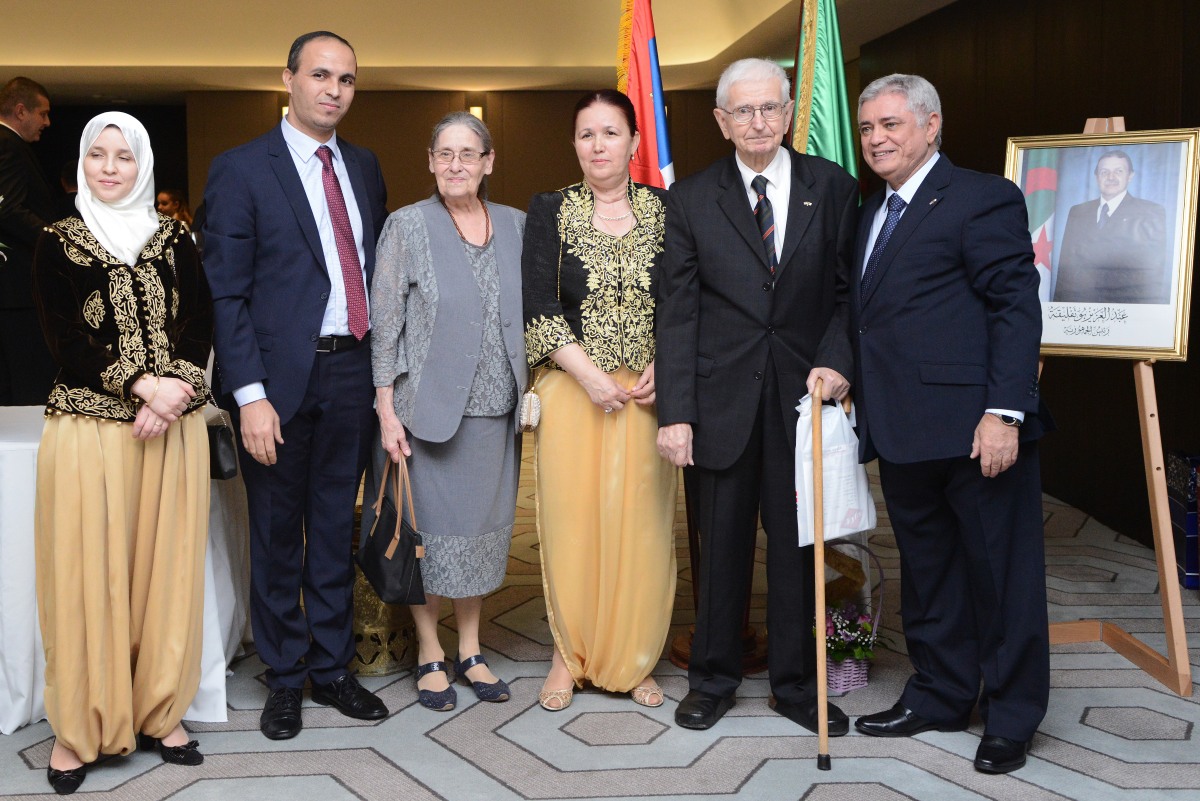 In his welcome speech, the Ambassador underlined the symbolic importance of this event in thehistory of Algeria, pointing out that "it was a decisive moment in the history of Algeria, as it marked the revival of the Algerian Nation, the affirmation of its identity and sovereignty and the realization of its aspiration for peace, freedom, and dignity".
He recalled also the impact of the Algerian liberation war on the African continent, as it contributed to accelerating the decolonization process and to materialize the principle of people's right to self-determination and independence by the international community, through the adoption of the Resolution 1514 (XV), on December 14th 1960".
Speaking about relations between Algeria and Serbia, he qualified the visit of President Tomislav Nikolic to Algiers, in May this year,as "historic "since he was the first President of Serbia to visit Algeria, and evaluated that this visit which confirms the continuity of these relations gave a new impetus to bilateral relations between the two countries.