The Republic of Azerbaijan celebrated its Independence Day with a formal event in Belgrade, hosted by H.E. Kamil Khasiyev, the ambassador of Azerbaijan to Serbia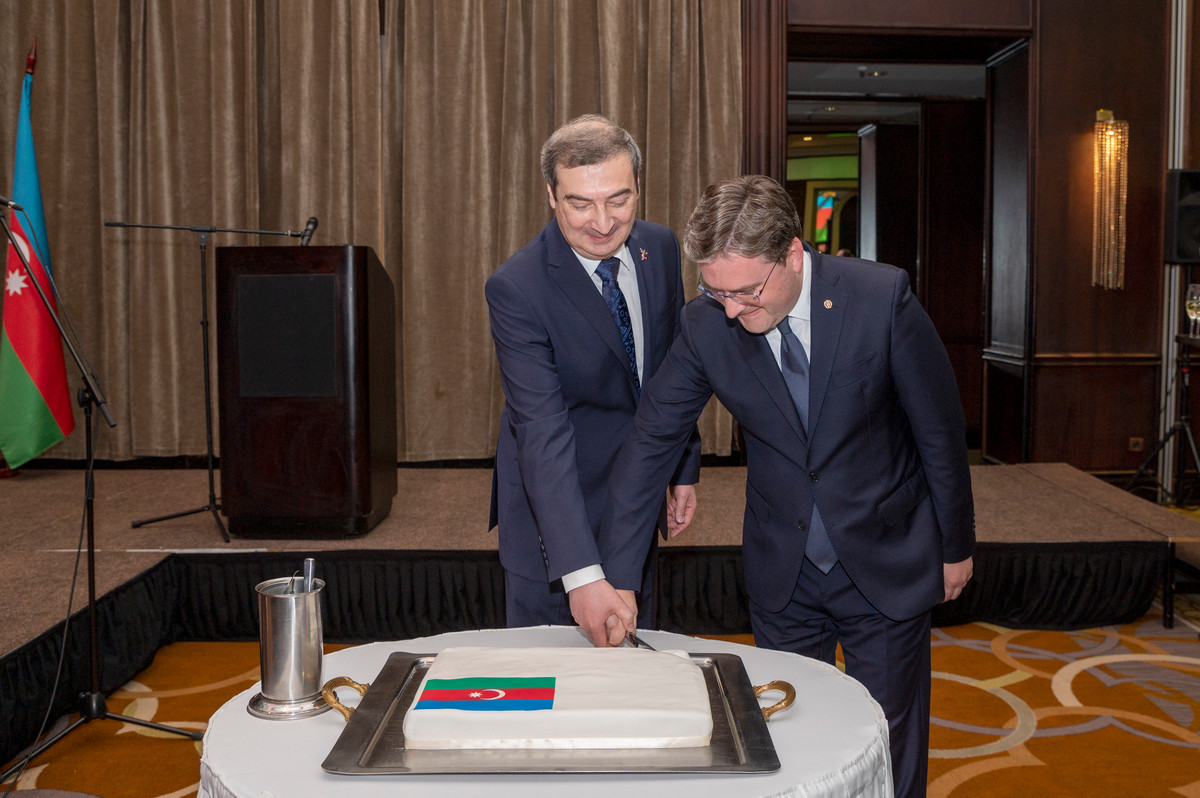 In honour of Azerbaijan's Independence Day, an official reception was organized in Belgrade, highlighting the mutual respect between Serbia and Azerbaijan. Celebrated annually on May 28th, this year's celebration was organized at the Hyatt Regency Hotel on May 25th.
Among the notable attendees were Nikola Selakovic, the Minister of Labour, Employment, Veteran and Social Affairs, and other members of the diplomatic corps in Belgrade. In addition to the political figures, the event welcomed members of the Azerbaijani community residing, working, and studying in Serbia. Media representatives also attended, ensuring the commemorative event received its deserved coverage.