Serbia's First Deputy Prime Minister and Minister of Foreign Affairs, Ivica Dačić, highlights the enduring alliance shaped by anti-colonial struggles and emphasizes cooperation for a prosperous future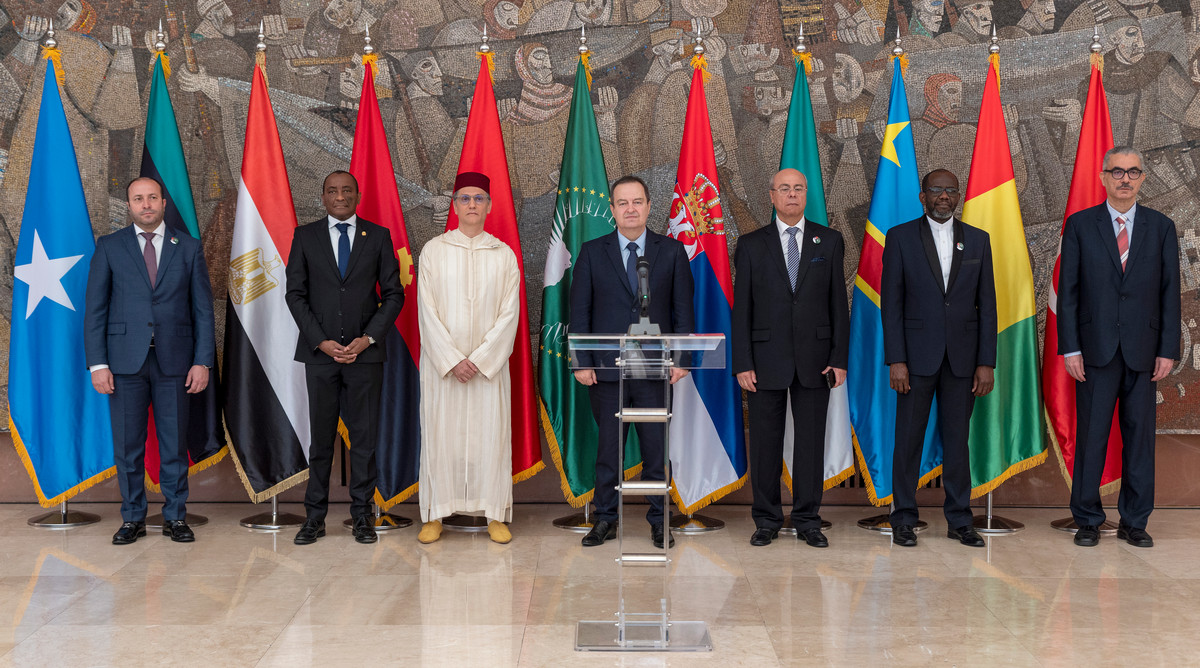 Speaking at the Palace of Serbia on Africa Day, Ivica Dačić, Serbia's First Deputy Prime Minister, and Minister of Foreign Affairs, expressed the country's renewed dedication to strengthening its historic ties with Africa. He emphasized the importance of nurturing this time-tested alliance, which was shaped by past anti-colonial and liberation struggles.
"Proclaiming May 25 as the Day of Friendship with the Peoples of Africa in Serbia, at my suggestion, is a symbolic way to show our commitment to deepening cooperation with the African continent," said Dačić.
He saluted the role of African nations in upholding Serbia's territorial integrity and sovereignty. He indicated that Serbia has consistently supported decolonization and the liberation of oppressed peoples, with no hidden agendas in African nations:
"Serbia has always and in all ways helped the fight for decolonization and the liberation of oppressed people. As in the past, as in today, Serbia does not have any hidden agendas in Africa and African countries. Through my personal actions, I design and implement, I dare say, ambitious African tours. I am convinced that in this way, through direct contacts, we are opening new horizons of cooperation and directing it towards areas of mutual interest."
The Serbian leader also expressed his country's bid to host EXPO 2027 as the "African candidate", aiming to provide logistical and conceptual support to African countries participating in the exhibition. Promoting Serbia's candidacy for re-election to the UNESCO Executive Council (2023-2027), Dačić stressed Serbia's advocacy for comprehensive and substantial support to UNESCO Africa, stating that the well-being of African countries ultimately benefits the entire organization.
He concluded his speech by celebrating the enduring spirit of freedom that unites Serbia and Africa, anticipating an even stronger confidence in each other in the future.
Addressing the audience, H.E. Mohammed Amine Belhaj, Ambassador of The Kingdom of Morocco to Serbia, the Dean of the African Group of Ambassadors and Heads of Mission accredited to Serbia, expressed the group's appreciation for the enduring friendship between Africa and Serbia.
Ambassador Belhaj began his address by extending condolences to the victims of two recent tragic shootings and wishes for a swift recovery for those injured.
Commending Serbia's commitment to its ties with Africa, Belhaj expressed deep gratitude to Ivica Dačić and his team for their efforts in reinforcing the bonds between Africa and Serbia. He recalled the declaration made in 2017, during Dačić's previous tenure, that recognized May 25th as the Day of Friendship between Serbia and Africa.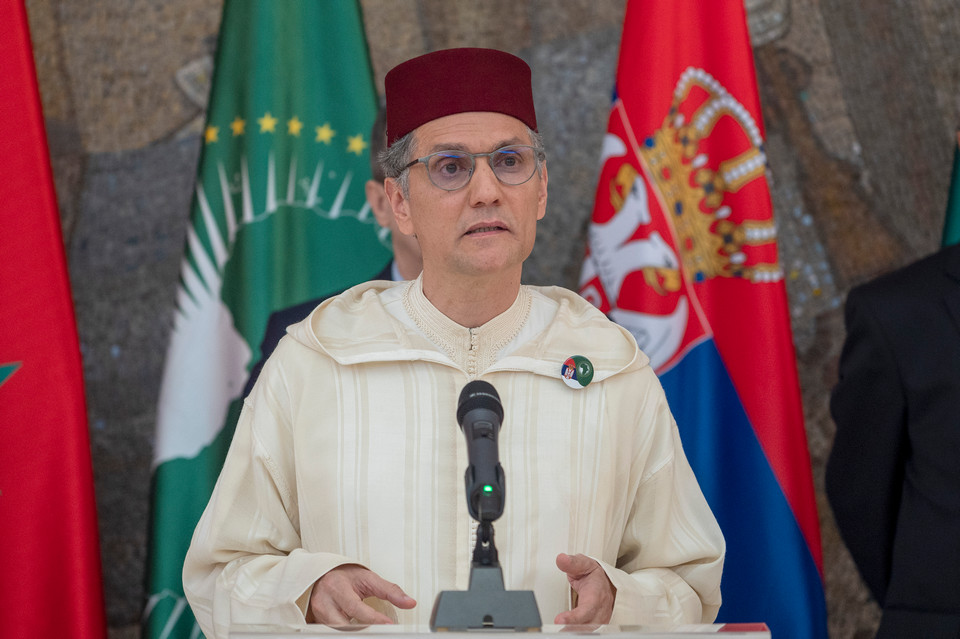 Highlighting the enduring bond between Africa and Serbia, Ambassador Belhaj mentioned Belgrade's invaluable assistance to many African nations during their struggles against colonialism and in their nation-building efforts:
"These solid bonds friendship are based essentially on the mutual respect that has always prevailed between us, the invaluable support that Belgrade offered to many African countries in their struggle to end colonialism and build their nations, and of course the noble principles and values of the Non-Aligned Movement."
The Ambassador noted the 60th anniversary of the Organization of African Unity (OAU), established on May 25th, 1963, with a vision of an independent, integrated, prosperous, and peaceful Africa.
Belhaj further highlighted the significance of the African Continental Free Trade Area (ACFTA), established in 2018. With an ambitious goal to create a single market for goods and services, encompassing nearly 1.3 billion people, ACFTA aims to foster economic and social integration across the continent.
Ambassador Belhaj identified this pact as an opportunity for Serbia to deepen its historical ties with Africa, advocating for partnerships based on a win-win approach prioritizing the welfare and sustainable development of the people.
The ambassador concluded by quoting Serbian-born inventor Nikola Tesla, underscoring his belief in the potential of Africa: "The future belongs to Africa."