The Vojvodina Symphony Orchestra will celebrate the New Year's holidays with a traditional New Year's Gala concert this year, which will be held on Thursday, December 28, starting at 8:00 p.m., on the "Jovan Djordjević" Big Stage of the Serbian National Theatre in Novi Sad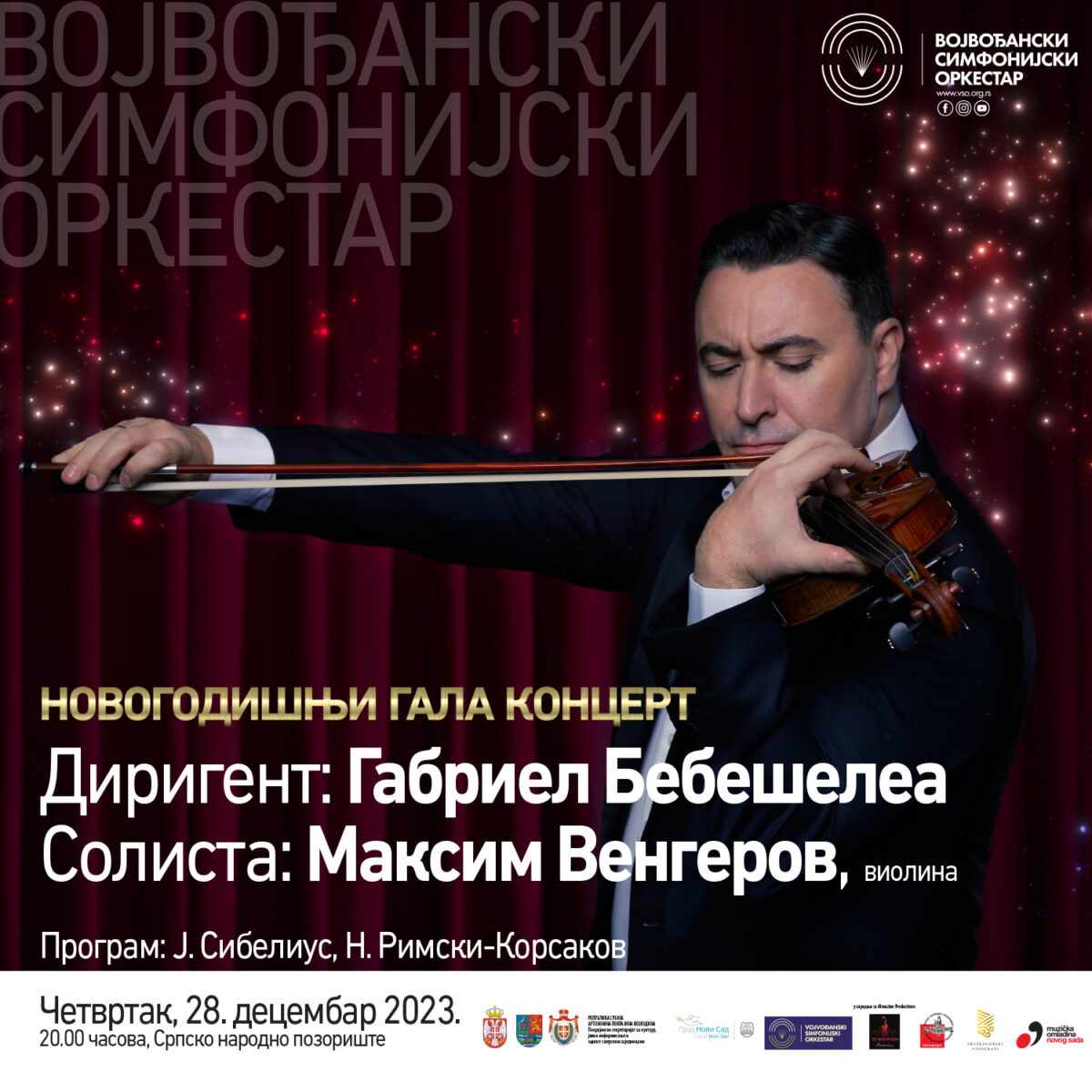 The soloist on the violin will be one of the most brilliant violinists of today, Maxim Vengerov, while maestro Gabriel Bebešelea will conduct the Vojvodina Symphony Orchestra.
New Year's festive mood will be filled with fireworks of virtuosity with representative musical creativity of the romantic era. The concert will begin with the symphonic poem "Finlandia", followed by the Violin Concerto in D minor, Op. 47 with Maxim Wengerov as violin soloist. Both works belong to the creative oeuvre of the Finnish composer Jean Sibelius. After these achievements, the suite from the opera of the same name "Christmas Eve" by the Russian composer Nikolai Rimsky-Korsakov will be performed.
Tickets for the concert are on sale at the box office of the Serbian National Theater (Pozorišni trg 1, phone: 021/520-091), according to the ticket office's opening hours. Online reservations and ticket purchases can also be made through the link. Ticket prices are 5,000 RSD (ground floor); 4,000 and 3,000 RSD (balcony).