The story of Austrian investments in our country would not be complete without mentioning Vip mobile – part of the A1 Austria Telekom Group. Apart from being the largest greenfield investment in Serbia, this company also has a particularly interesting history. In just 13 years, Vip mobile has come a long way – from a startup to an operator with more than a billion euro worth of investment, 1,400 employees and over 2.3 million users. We are talking to Dejan Turk, CEO of Vip mobile and A1 Slovenia, about what this unique business adventure looked like and how much the support of the parent company, A1 Group and the support of the local team and employees meant to them during it.
In Serbia, Vip mobile is recognized not only as the largest greenfield investment but also as a pioneer and an innovator that pushes the envelope and instigates changes in the local market for the better for all participants. Although the youngest telco operator in our country, you were also the first in many ways. How significant was the support of your parent company, A1 Group, in all this? 
When Vip mobile arrived in Serbia in 2007, we started with one trailer. We were a group of enthusiasts ready to build a completely new brand in the market of traditional telco operators with already distributed and stable positions. However, as a typical startup, we knew that at the end of the day, innovations separated leaders from followers, and we saw our chance in the disruption of the existing system. This was also the strategy of the entire A1 Group, which has already begun to profile itself as one of the carriers of technological development in all countries in which it operated on the threshold of the fourth industrial revolution. Even then, we perceived innovations not as a matter of choice, but of survival.
That is why Vip mobile got the Group's full support to direct all its capacities on pushing the envelope, redefining standards and improving the market for everyone, not just its customers. Relying on the best examples of practice, know-how and expertise from all seven countries in which A1 operates, but also on the experience and creativity of local employees, we were the first to bring Android to Serbia, a 4G network in which we have invested more than 120 million euro, as well as NEO tariffs and free gigabytes in roaming. This was followed by IoT technologies and VoLTE, the first steps towards the introduction of a new network and the 5G revolution, which solidified our position as market pioneers and innovators. 
Business results soon followed. In just 13 years, the company has come a long way – from a startup to an operator with more than a billion euro worth of investment and 1,400 employees who are providing the best user experience for over 2.3 million customers that placed their trust in us.
Vip mobile has brought a lot to Serbia – new technologies, the know-how, superior user experience and above all, a healthy competition. What did our country offer to your company, that is, what would you characterize as the biggest business advantage in Serbia?
Analyses conducted by European and global institutions show that Serbia attracts almost 12 times more foreign investments than economies of its size and that the Serbian market is the absolute champion in the region in terms of the number of investments received – both quantitatively and qualitatively. The value of foreign direct investments reached 3.8 billion euro last year, and Serbia has twice been declared the world leader in foreign greenfield investments by the Financial Times magazine. So, it is clear that Serbia is, if not the best, then among the best countries for doing business in the Balkans, due to numerous factors, including geographical location, staff and lower business costs. From my personal and our company's point of view, all Vip mobile employees represent the best from Serbia.
Vip is the first company in Serbia to be certified as a family-friendly company. You are the winner of the Friend of the Family award of Chamber of Commerce and Industry of Serbia, as well as recognized as the most gender-sensitive company by the Association of Business Women in Serbia for two consecutive years. You are also recognized as one of the most desirable employers in our country. To what extent has the employee-friendly environment and culture you created contributed to the overall success of your company in the local market?
We, at Vip mobile, know that our people are behind every one of our business results, achieved goals, reports or figures. They are the crucial factor in our success, because they create products, enrich services, communicate with customers and thus ensure the survival of our company. Therefore, our belief from the very first day was that the business match is won first in the labour market, and only then in product and services market. Our priority was to create a stimulating environment of equal opportunities, in which our employees can learn, progress, be curious and creative, and freely express their opinions. The recognition we have received is a great honour and proof that hard work is recognized and rewarded, but the satisfaction and positive energy in our company are the best validation that we are on the right path and guarantee success in the years to come.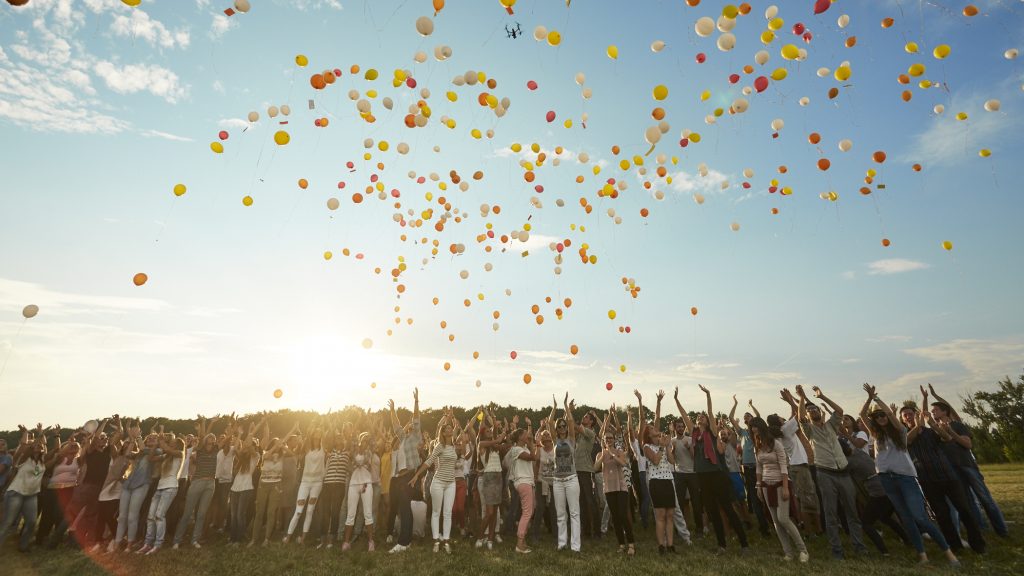 We have to talk about the coronavirus pandemic that has turned all life and business segments upside down. What was it like for a system like Vip to adapt to these new, quite extraordinary circumstances? What changes did you have to make so that neither your employees nor customers would feel the market turmoil?
When the pandemic started, our absolute priority was to make sure that more than 1,400 of our employees remained healthy and safe. This specifically meant that even before the introduction of the state of emergency, we created conditions for working from home for everyone who could work remotely. On the other hand, we implemented a number of preventive measures in order to protect the health and safety of colleagues who continued to work in the shops and in the field.
As a result, we have completely transformed our operational organization in less than three weeks.
We regrouped, devised new formations and redirected all our capacities to help users to continue to communicate and stay informed. We enabled them to use free internet add-ons, video conferencing applications, free calls to epidemiological services and access to various educational and informative sites.
Apart from infrastructure and people, Vip has been investing in the local community in which it operates since its first day in Serbia. What is the focus of your socially responsible business and how do you decide which society's issues to get involved in? 
Since its inception, Vip has demonstrated a strong commitment to implementing socially responsible business projects. Today, there is almost no significant issue in the community which escaped our attention and which we did not use our time and resources to resolve. For us, environmental protection is one of the most important issues. This is a segment in which, since 2012, we have been setting the standards of socially responsible action through our initiative "Vip Ecomotivation", thus sending out a clear message that the state of the environment depends only on us. In addition to the ecological, we strive to elevate the cultural awareness of the community too by digital restoration and preservation of some of the most important national film classics through the project "Vip Cinematheque". However, children and young people are in the focus of our socially responsible business, "4G Classroom" and "Safe Kids" are just some of the projects we have launched intending to help to create a better and more inclusive society in which all children, especially the most vulnerable ones, can reach their full potential.