We are a country in transition in which regulations change very often. However, we always underlined the need to discuss changes in regulations with the business sector and for laws not to be urgently adopted that often.
Times are challenging, and we have to take care of the health of our employees. We have adapted very quickly to the new way of working, so that's how things are at the moment. As far as I can see, the feedback from AmCham`s members is quite good. This year's board of directors has really impressive members – the representatives of Hemofarm STADA, Intercontinental Hotel Group, GlaxoSmithKline, Philip Morris, Represent, Delhaize, Coca Cola, KPMG, Raiffeisen. We have companies from different sectors and that allows us to have a relatively good insight into what is happening today, said Zoran Petrovic, AmCham President.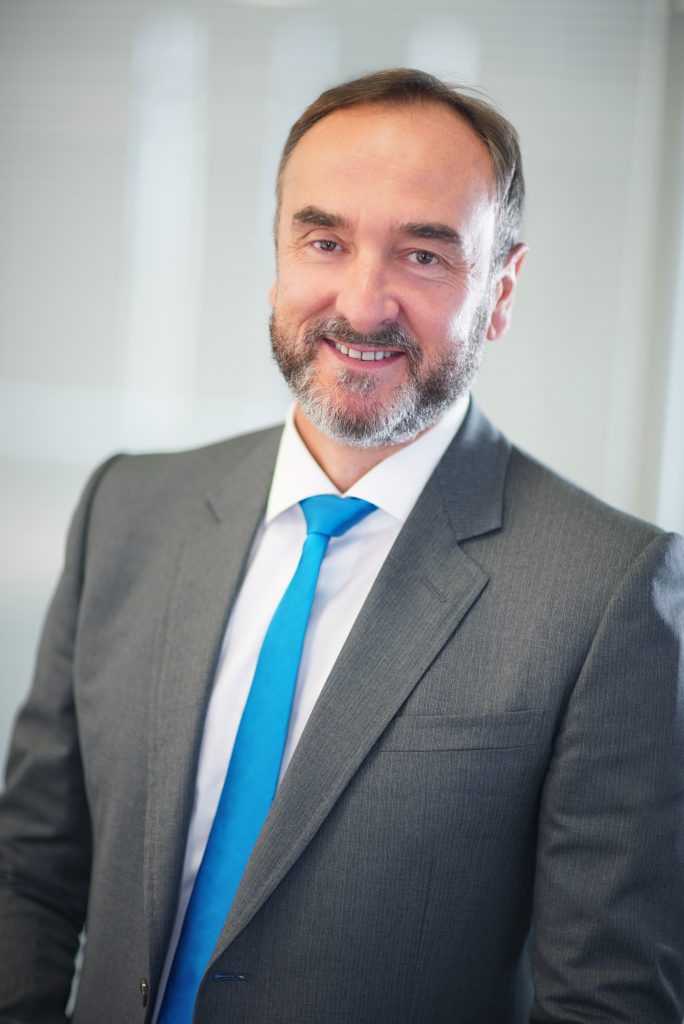 You have been at AmCham for many years and you have abundant experience in management positions in the Chamber. How is the organization developing at the moment?
That's quite a difficult question to answer. You know, AmCham has a little over two hundred members, and they are all serious companies – American, European and Serbian. We have invested a significant amount of money in this country, and cumulatively we have close to 14 billion euro in capital and generated over 12 billion euro of revenue in 2018. That is quite impressive. Of course, we have members who pay the membership fee and for that membership fee, they require to have a proper service. The current moment is challenging. Just like other associations of this kind, we are trying to do our best and to be at full service of our companies.
On March 17, we did the first review and the first survey among our members about their opinions of the current economic moment and to what extent the health crisis would affect their companies. In a very short time, more than 80 members, all very large and serious companies, gave their answers. On the basis of these answers and on the basis of interviews, we were able to devise a program of measures that was primarily focused on fiscal and monetary measures, as well as certain sector-specific measures. Of course, we contacted the Government and the President, and most of our proposals were included in the Serbian government's set of measures.  Through our conferences for members, we also try to address various issues that are of interest to them. We recently had a very good and successful conference with people from the Ministry of Finance, including assistant Finance Minister, Mr. Demirović, during which our companies were given answers to all the questions they had and the issues that bothered them, as well as about the implementation government's programs.
At the very beginning of both your term and the term of the new Board of Directors, you were "greeted" with the COVID-19 pandemic. In your opinion, what was Serbia's macroeconomic situation like at the pandemic outbreak?
Serbia faced this crisis in a better economic situation than during the 2009 crisis. Macroeconomically speaking, Serbia looks much better. It has a lower debt-to- GDP-ratio of 50%. There is almost no inflation. I think that the last data for March shows that inflation is somewhere around 1.3%. The country also had a quite low realized deficit in 2019 of only 0.2%. Also, Serbia has been improving its export-to-import ration which now stands at between 74% and 75%.
The economy is now focusing more on the production of tradable goods, i.e. the goods that can be exported. We are also slowly but surely seeing an increase in investment participation. However, there are still problems if we consider the share of investments in relation to GDP. Still, trends in this segment are improving.
What has also helped us in the past few years are the very important monetary policies of key institutions such as the US Federal Reserve and especially the European Central Bank, bearing in mind that 2/3 of placements here are tied to euro and that over 90% of retail savings are in foreign currency, mostly in euro. Therefore, in the macroeconomic part, things are looking quite good. Before the crisis erupted, Serbia's credit rating was also improved.
What are the most important measures for maintaining the set goals regarding the economic growth from AmCham's stance? Bearing in mind that you are from the banking sector, could you tell us about that sector's measures too?
As far as AmCham is concerned, we measure the so-called lap time every year, and based on the survey we conducted and the conference we held at the end of last year, we can summarize it through several factors. One is, first of all, a more efficient judicial and legal system and the rule of law, and the other is the part related to the shadow economy and corruption. The latter now occupies a very high place in the surveys we do among our membership. Also, there is the predictability of the business environment. We are a country in transition in which regulations change very often. However, we, as well as other business associations, always underline the need to discuss changes in regulations with the business sector and for laws not to be urgently adopted that often. Furthermore, our members find the predictability of tax regulation very important.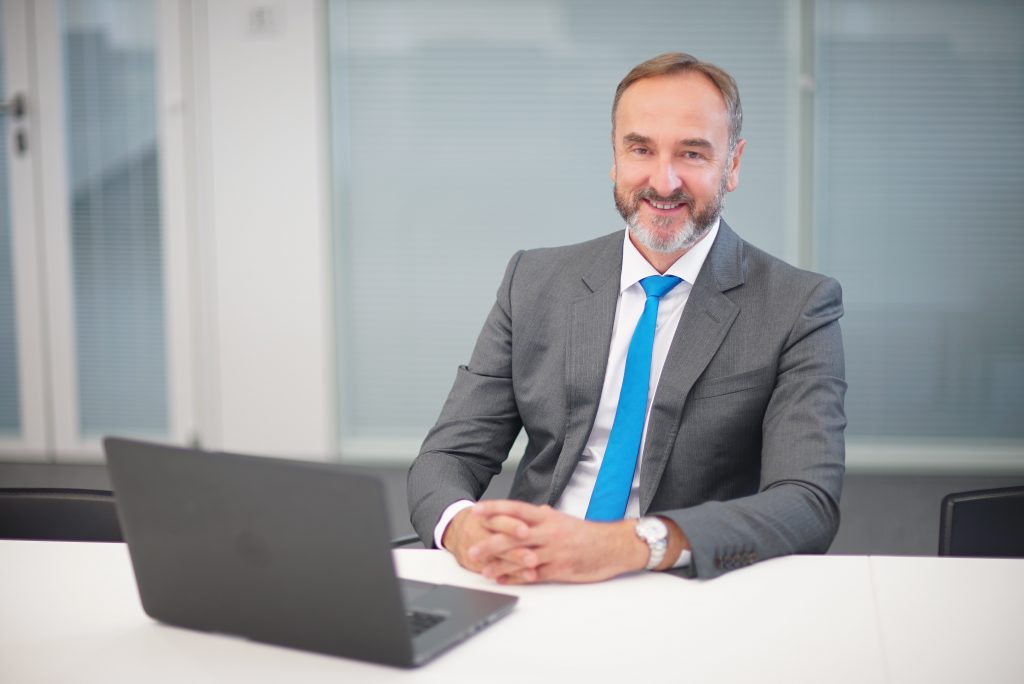 New election and new government await us. What would be AmCham's priorities in terms of regulation and passing of new laws?
Even more important than passing laws is their application and measuring the results of their implementation. As it often happens, a law is passed and then old procedures are followed in practice. It is more important how we implement regulations than frequently changing them. The efficiency of the judiciary, the rule of law, eliminating corruption, ensuring the predictability of the tax framework and the adoption of regulations and having discussions about regulations are all things that we and the business sector expect to take place.
Let me go back to the previous question regarding the measures related to the banking sector. As you know, the National Bank of Serbia reacted almost immediately by reducing its benchmark interest rate twice, from 2.25 to 1.75 and then to 1.50, and thus made dinar loans for companies more affordable. Furthermore, for those companies, which had already taken out such loans, i.e. the ones that are tied to these variable interest rates, the financial costs of such loans in their balance sheets are now lower. Another significant measure was the 90-day-moratorium on loan repayments. In this way, the pressure on companies' cash flow is reduced. Plus, the government adopted measures, relating to tax and subsidies for minimum wages which were a great help in the circumstances when a large number of companies are suffering a huge drop in their revenue. The National Bank has also swiftly organized three-month swap auctions, to increase liquidity in dinars, and later, it did the same for foreign currency.
These are all things that have positively affected the liquidity of banks, bearing in mind that banks had close to 2 billion euro blocked as a result of the moratorium. Another important factor was the Central Bank's indirect influence of primary securities market. It is necessary that the NBS monitors what is happening in that part of the market, because it is important for all of us that the financing of the state is done properly. Commercial banks are the largest investors in the government debt market here, therefore this part should be taken into account. I even suggested and continue to do so for the Central Bank to also participate in the secondary market of government securities, although I was adamantly against this only two months ago, and it buys securities back in case of need. This is important in order to avoid the cost hike for the state, i.e. an increase in yields on these securities, which would then have a negative impact on both citizens and the economy, because we are the ones who pay taxes and eventually interest.
Another important measure relates to guarantees for micro, small and medium-sized enterprises, because this sector is the most vulnerable and we should always take into account our previous experiences. If we look at what happened in 2009, a significant number of small, micro and medium-sized enterprises suffered a lot. If we add up all defaults that we had in that market segment in the last two or three years, we can see that they amount to almost 25%. So, 25% of loans are at jeopardy of not being repaid due to perils that befell companies, bankruptcies, etc. The 2 billion for micro, small and medium-sized enterprises will come from the credit potential that is the banks' liquidity potential. The state guarantees each individual placement up to 80% but not more than 30% of their portfolio. Therefore, the eventual loss for the state is limited to 480 million euros. The good thing about these guarantees is that the companies do not have to repay them immediately, unlike the state. These loans have a grace period of up to one year of grace and a two-year-repayment period, so there is time.
How does the development of bilateral relations affect the creation of prospects for American investments in Serbia, and in which way does AmCham cooperate with the new US Ambassador to Serbia on this matter?
 Of course, as always-in diplomacy, the better political relations you have, the better the basis for the development of some other relations, cultural, economic, etc. America is the largest economy in the world. As either a founder or a member, America is has a decisive influence in a number of international organizations, including those financial organizations that are very important to us such as the EBRD, the IMF, the World Bank, etc. Therefore, political relations with such a large and serious power are extremely important for Serbia and a prerequisite for expanding economic cooperation. As for cooperation with the ambassador, since March, when I came at the helm of AmCham, we have had several interactions and I can say that this cooperation is going in the right direction. We have excellent cooperation with both the commercial and economic sections of the US Embassy.
Which general American values, as well as American business values, would you say have been embraced by Serbian businesses and which ones we should embrace?
That's a good question. If I had to pick three American values as the most important, I would say competitiveness, free entrepreneurship and transparency. I think Serbia misses each one of these a little bit. Why competitiveness? Because I think the state should continue to sell those businesses that are essentially exposed to competition, such as banks, insurance companies, etc. The private sector is much more efficient and better than the state, and that's the case in all countries. I am a supporter of those people who advocate that the place of the state is primarily in areas that are basic and important for the development of the economy, such as education, health care, construction of infrastructure and so on.
If we talk about businesses, we think that the state does not belong there, because, as I said earlier, the private sector is much more efficient than the state. Experience has taught us that, and it is good that the government is slowly solving the problems of large state-owned companies that have been losing money, because we, as in the society, individuals and the economy, will pay less in taxes and will be less annoyed by corruption in those companies and the fact that a lot of money has been wasted.
Changing the way we do business as a result of COVID-19 created new habits- We are working from home and we had to put a certain infrastructure in place. We believe that a large number of AmCham members and the bank you helm have also been working from home. Do you think that this will continue into the future too and will COVID-19 cause certain changes in the perception of that future work?
I think that what the pandemic will bring about big changes which will mainly relate to expediting the existing trends. In terms of working from home, I can speak on behalf of the bank I work for and manage.  Today, the number of my colleagues working from home has increased tenfold compared to the period before the pandemic. I used to think that if you occupy a crucial position in a company, you will never be able to work anywhere else apart from your company's premises. But I was wrong; we can work from home.  Of course, we are going to adopt a different view of the use of office space in general over a longer period, and the question of the necessity of office spaces will arise.
More people will work from home in the future, maybe not to the extent we see now, but that will definitely happen. Working from home is not that simple either and there is a certain amount of stress associated with it. There is no direct contact and conversations with colleagues. Working from home does have its challenges – you need to focus hard and there are other family members who are also working from home and doing their things. That could cause quite a lot of stress.
Therefore, the best and ideal scenario would be a combination of these two things – working from both home and office – while the volume of work done at home will increase.