My top objective is to help Serbia achieve its priority goal of taking steps required for European Union accession.  There is a clear roadmap of the work that needs to be done, and the U.S. Embassy is committed to its partnership with Serbia to make progress in all those areas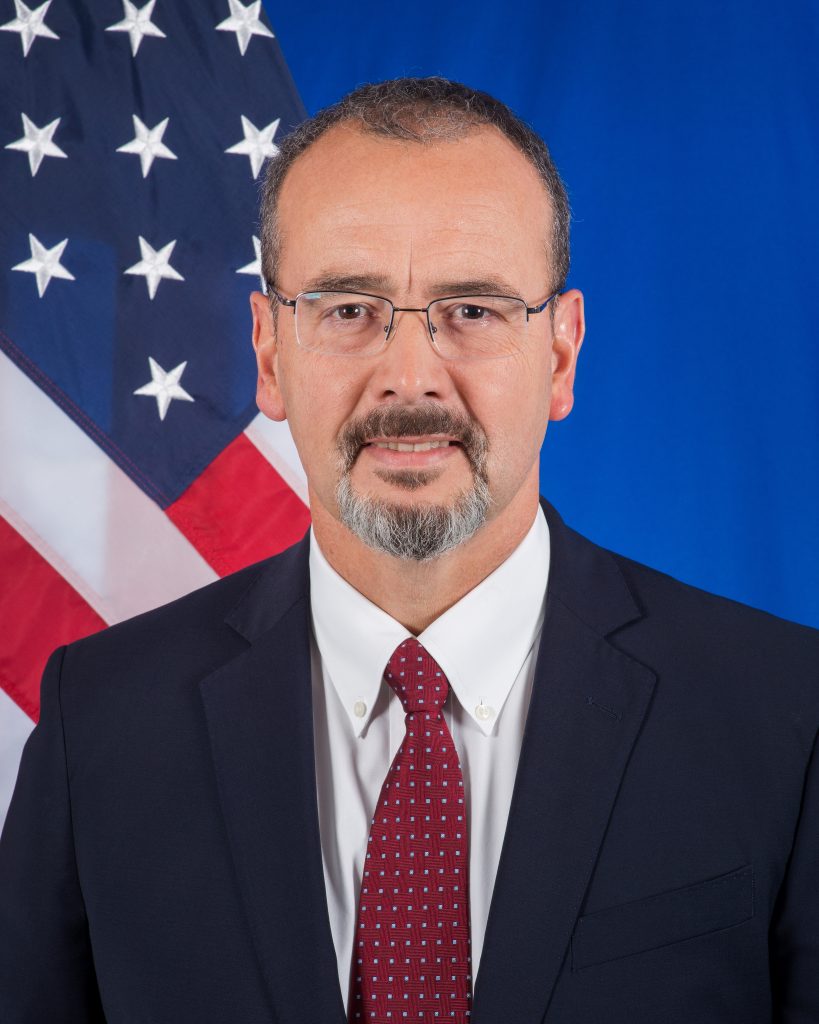 "Our cooperation during this situation with the COVID-19 global crisis is built on a strong foundation that is the friendship between our two countries. We have been here in the past, we will get through this crisis together, and we will be here for Serbia in the future. The commitment of the United States to supporting peace, prosperity and Serbia's main goal of joining the EU remains solid", says H.E. Anthony F. Godfrey, the US Ambassador in Serbia in this interview in which we talked about many aspects of relations between the two countries spanning from the economic potential and new venues of partnership to support and military cooperation.
You have recently participated in the international online conference "Serbian-American relations facing the COVID-19 challenges". What has the cooperation between the US and Serbia during the COVID-19 pandemic been like?
 In the era of Covid-19 and during the recovery, our cooperation will open a new chapter.  This is something I am sure we all can be proud of.  The USA has strengthened Serbia's position in this crisis and we share the same goals for a return to health and prosperity.  We are confident that Serbia, America, and our partnership will emerge from this crisis stronger than ever.
At the beginning of this crisis, after Serbia closed its airports to international flights, we were able to help the American citizens who wanted to leave the country.  We are very grateful to Serbia for its help with this.
We have allocated more than $2 million in emergency assistance to help Serbia to prepare laboratory systems, support tech experts, bolster risk communication and more. The United States also donated 6,000 test kits in April.  We have been working with the Red Cross on food and hygiene packages for 4,000 Serbian families, and we partnered with UNICEF and other international partners to provide supplies for vulnerable families with children, as well as for families in refugee camps. We also funded the import of 200 oxygen concentrators that will help smaller, less-equipped health centers to cope with cases and we're working on bringing in a supply of pulse oximeters which will help facilities to monitor the progress of COVID-19 patients.  We did this not just to be generous, but also because we are pragmatic. As I have mentioned, pandemics and threats don't respect national borders. Helping countries like Serbia to improve public health brings us closer to a worldwide solution.
But Serbia also helped the USA. The assistance in two repatriation flights to America was really amazing and it is something that I wish once again to express my gratitude to Foreign Minister Dačić and Air Serbia.
In terms of economy, could you tell us about the donations and support of the private sector during the global COVID-19 pandemic?
Serbia entered this crisis in a strong fiscal position, with a stable currency and good capitalisation of banks. The economic hit is going to be hard, but I think Serbia will be able to overcome it.
I am delighted by the support of the private sector. Our biggest investor, Philip Morris, donated medical equipment worth over EUR 400,000. Microsoft has provided free access to networking applications for schools and remote learning, United Group gave USD 3m to the region, including USD 1m to Serbia. I would personally like to repeat my thanks to dozens of companies, Serbian and American, for their help. We are also working with the Serbian government and civil society to facilitate assistance and donations from the Serbian diaspora. We have supported donacije.rs, an online fundraising platform, and have been trying to ease the restrictions that are preventing PayPal from operating here. These are two important tools that facilitate the diaspora's support.
We have invested over a billion dollars in assistance funding over the last two decades, including donations of medical supplies in Niš, which is now fully equipped for coronavirus testing. The Medical Center in Niš is doing a great job in fighting COVID-19. Investments have been flowing into Serbia in the recent years, and I have reason to believe that they will continue to flow after this crisis too. I am confident we can tackle all these challenges together and secure the real prosperity for Serbian people. The bottom line is this – Serbian-American cooperation remains more important than ever.
How would you summarize bilateral relations between the US and Serbia to an ordinary Serbian reader or to prospective American investors who, up to this point, could inform themselves about the topic only through the media?
U.S.-Serbian relations are strong and getting stronger every day.  The United States and Serbia enjoy an open, honest relationship.  We don't agree on every issue, of course.  But we have a long history of friendship.  We fought together in both world wars.  Today both nations share the same top strategic goals for Serbia, namely European integration, which means guaranteeing a future of peace and prosperity for the people of Serbia and the entire region.  Serbia and the U.S. can accomplish a lot together.  One of my jobs, of course, is to try to make sure this positive story about the U.S.-Serbian partnership becomes more widely known here.
What are your first impressions? How can you, as the US Ambassador, contribute the most to moving our relations forward?
 I arrived here in October of last year and my first impressions and those of my family really could not be more positive.  Serbia is a vibrant, energetic, welcoming country.  You might already know how much I have been enjoying the local culture, including the incredibly amazing Serbian food.
What really stands out to me is the people. Serbians are so welcoming and generous.  And they're so gifted with languages.  Since taking up my new position in Belgrade, I've already had the chance to visit several cities in pretty much every corner of this country.  In each of these places, I have met with citizens who are active in their communities.
Everyone I meet with has the same concerns as people in American and throughout the world.  They want stable jobs, safe places to live, and a good education and bright future for our kids.
It's clear that Serbia's doors are wide open for new investment.  The workforce is skilled and Serbians work hard.  American firms already have invested more than $4 billion in Serbia, and 20,000 Serbians receive paychecks from U.S. companies.  But the country's top leadership is eager to attract even more business. Additional investment will create more jobs, helping Serbia combat the scourge of brain drain.  My team and I will do whatever we can to assist.
Let me also mention, however, that entrepreneurs and businesspeople, who are creating great products, and – most importantly – giving people jobs, are keenly interested in ending corruption and improving the rule of law.  That's because investors, whether Serbian or American or whatever, want predictability, which gives them the confidence to invest in this country's future prosperity.  So, the U.S. Embassy is focusing on rule of law issues, as well as take steps to promote economic development.
We often see Kosovo as the only important issue our two sides discuss. What would you mention as the other topics which are the focus of your discussions with Serbian interlocutors?
Well, there's no question that a lasting agreement to normalize relations with Kosovo is critically important.  An agreement will inevitably require compromises from both sides.  That might not make everyone happy.  But in the long run, normalization will have tremendous benefits.  It will bring an added level of stability to the region.  Echoing what I said earlier, that will mean more investment.  And that will mean better jobs for more people and progress toward EU membership.
 How much has your diplomatic experience gained in Russia helped you to better understand the milieu in Serbia and the region?
All diplomats take what they've learned from their past experiences, including both successes and mistakes, and try to apply that to their work in their new assignments.  But every country and everyone's assignment is different, too.
I have deep respect for the history and culture of Russia and a true affection for the Russian people.  I am concerned, however, by the trends there, including attacks against journalists, limits on freedom of expression and human rights, and the lack government accountability.
And I recognize that Serbia and Russia are close and they should have positive relations.  However, it's clear to me that their interests do not always align.  Serbia is an independent, sovereign country that will determine its own future.  The country's leadership has made it a priority to return to the fold of the European family through the EU membership process.  We support and will help Belgrade in achieving that aspiration.
Certainly, Serbia is much smaller market. What is the potential interest for mutual cooperation both related to investment and trade?
Well, Serbia is actually not such a small market when compared to its neighbors.  This country is blessed by its geographic location at the crossroads of Europe.  Foreign companies naturally see it as a springboard into the rest of Southeast Europe or even into the broader European market.  The potential here is enormous.  The business climate is strong and improving as time goes on, which you see reflected in the World Bank's annual Doing Business Report.
Serbian high-technology services sector already attracts U.S. firms. As an example NCR is currently building a new campus in New Belgrade to larger than the firm's headquarters back in Atlanta.
One really promising area of development is the high-technology services sector, which constitutes over 6 percent of Serbian GDP and employs 45,000 people here.   I should mention that U.S. firms are already very interested and active in this sector in Serbia.  Take for example the American company NCR, one of our largest investors here.  NCR is currently building a new campus in New Belgrade to provide digital services to companies worldwide, larger than the firm's headquarters back in Atlanta.
And we Americans are looking forward to further expanding our cooperation on infrastructure investment.  The new U.S. Development Finance Corporation (DFC), established just last year, has chosen the Balkans as an area of strategic focus.  It has $65 billion to invest worldwide, and is seeking to cooperate with donors and private investors to spur development projects in diverse areas including infrastructure, energy, and environmental protection.  Serbia is a perfect place to do just that.
 How do you coordinate your work with the efforts of institutions such as the American Chamber of Commerce, USAID and other relevant stakeholders?
My job is to help connect smart people so they can get their ideas off the ground.  So we are in regular contact with the American Chamber of Commerce, which explains why our efforts mesh so well with what the business community is doing.  The U.S. Agency for International Development (USAID) Mission in Serbia, of course, is part of the U.S. Embassy, and its work is integral to the U.S. strategy to support Serbia's own development priorities.  USAID has been instrumental in several projects that have made concrete contributions, including the founding of the National Alliance for Local Economic Development (NALED).  That organization has become a key partner in advocating for reforms in business regulation and taxation.  That makes it easier for small and medium businesses to grow and thrive.  USAID also has long worked with Serbian companies and government offices to identify bottlenecks and work together on solutions to make easier to do business here.  So we're proud of what USAID and the whole embassy team have done and continue to do to help Serbia realize its democratic and economic aspirations.
With nearly 30 million USD per year in assistance, we are Serbia's largest bilateral development partner.
What are your goals when it comes to development assistance?
Along with overcoming this crisis, my top goal is to help Serbia achieve its priority goal of taking those steps required for European Union accession.  There is a clear roadmap of the work that needs to be done, from media reform to rule of law, from environmental protection to promotion of economic development.  The U.S. Embassy is committed to its partnership with Serbia to make progress in all those areas. With nearly 30 million USD per year in assistance, we are Serbia's largest bilateral development partner.
During President Vucic's recent trip to Washington, he met with the CEO of the Development Finance Corporation.  The U.S. is prepared to offer significant resources as incentives to improved relations between Belgrade and Pristina.
I am an optimist and believe that Serbia and Kosovo will find a way to return to the Brussels Dialogue this year.
Having in mind that both countries are facing elections, which usually slow down bit the pace of activities of officials a bit, what are the realistic expectations when we think about 2020?
Serbia and America have had excellent relations for over a hundred years, and I would say that elections won't get in the way of our cooperation [or progress].  Our economic and cultural ties are strong and growing, and they will continue to grow and deepen throughout 2020 and beyond.  My team and I will continue to work hard to ensure that our support for Serbia's advances toward EU accession.  The U.S. commitment to supporting peace, prosperity, and Serbia's own top goal of joining the EU remains solid.
In terms of Belgrade and Pristina, I am convinced the momentum we have already created on jumpstarting mutually beneficial economic projects will sustain itself throughout this year and beyond.  I am an optimist and believe that Serbia and Kosovo will find a way to return to the Brussels Dialogue this year.  Doing so is necessary to ensure a bright, secure, and prosperous future for the people of this region.
Let me just add, too, that no matter what, the United States is also committed to its longstanding partnership with Serbia to address our shared security challenges.  We'll maintain our robust level of cooperation as we face common threats.  Together we are promoting effective disaster and crisis response initiatives, as well as cooperating in cyber defense, military medical engagements, and counterterrorism efforts.
People might not realize this, but the United States is actually Serbia's most active military partner, largely through Serbia's strong ties with the Ohio National Guard.  Our military-to-military cooperation is primarily focused on preparing Serbia's peacekeeping forces for support to the nine UN and EU missions around the world to which they're currently deployed.
You are very active on social networks and you travel a lot across Serbia. What are your overall impressions? 
 This country is filled with great sites, friendly people, and really good food, just like I mentioned before.  I am surprised by how much diversity there is here in terms of music, scenery, and culture.  I hope my tweets convey my appreciation and respect for my family's new home.  I'm actively encouraging more Americans to visit – once travel it is safe again to travel, of course.  They won't regret it.