Dr Heimeier & Partner Executive Search GmbH, consulting company based in Stuttgart, has been operating since 1989 and today has a leading position within the personnel consulting industry in Germany.
Through executive search as core business, Dr Heimeier & Partner advises companies of diverse industry sectors and sizes and supports them in the search and selection process of executives. As a partner firm in IMD International Search Group, a global search organization with offices in major markets and business centres globally, Dr Heimeier supports multinational clients.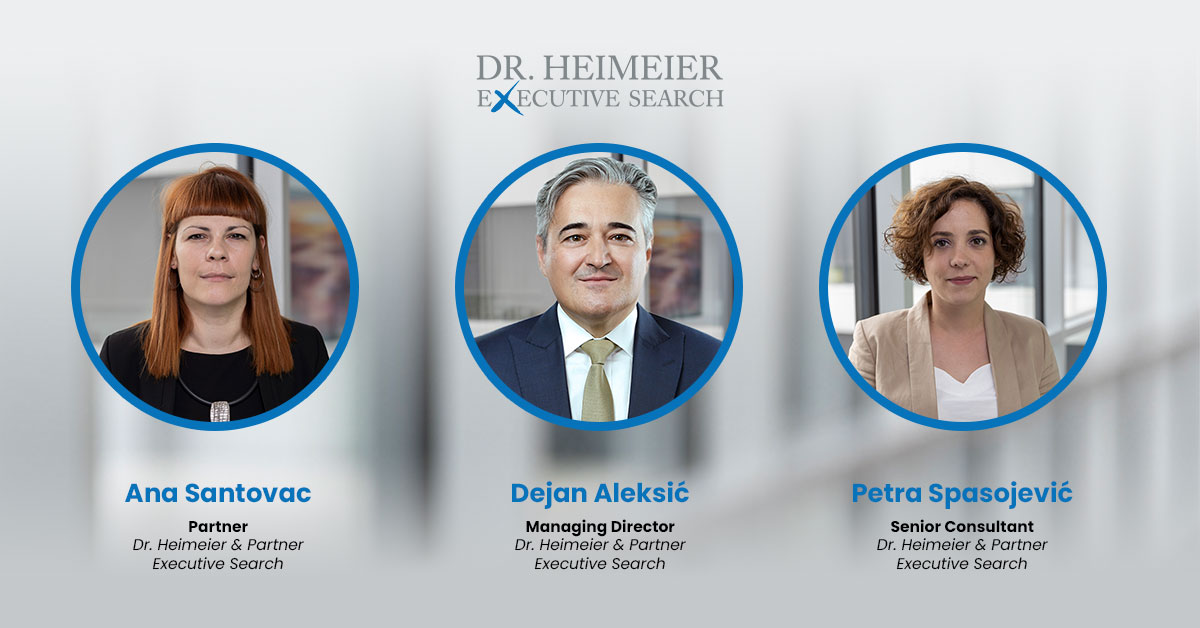 Dr Heimeier & Partner Executive Search GmbH is expanding the business to SEE and opening an office in Belgrade. Serbia has been chosen as a strategic location – as a market that has been recognized as a top investment destination based on its geographical position, infrastructure, efforts to attract new investments and great human resources potential. Germany has been one of the key investors in Serbia for years and currently represents the largest foreign investor in Serbia, both in terms of number and value of projects, with more than 400 German companies.
"From our office in Belgrade, we will cover the Serbian market and the surrounding countries: Croatia, Slovenia, Bulgaria and Albania. By opening the office, we want to support the expansion of our Germany-based clients through local support to their southern branches, but also to establish cooperation with other companies that operate locally, thus improving our business and position in the region."
The office will be managed by Dejan Aleksić, Managing Partner at Dr Heimeier Düsseldorf, and Ana Santovac, Partner in the local office.
"Our business in the region will be based on the highest industry standards and aligned with the values of the head office in Germany. Through principles of fairness, integrity, trustworthiness and confidentiality as our cornerstones, our clients will have trusted advisors at their disposal".