Europe Day was celebrated with different events this year, but a bit differently because of the Covid-19 pandemics. This year marks exactly seven decades since the publication of the Schuman Declaration, the first and fundamental document of European unification, and the bloc whose development began with the agreement between France and Germany today has 27 members. On the 8th of May, "The past, the present, and the future of the European Union and its relations with Serbia" was the topic of the online ambassadorial panel on the Facebook page of the EU Info Center.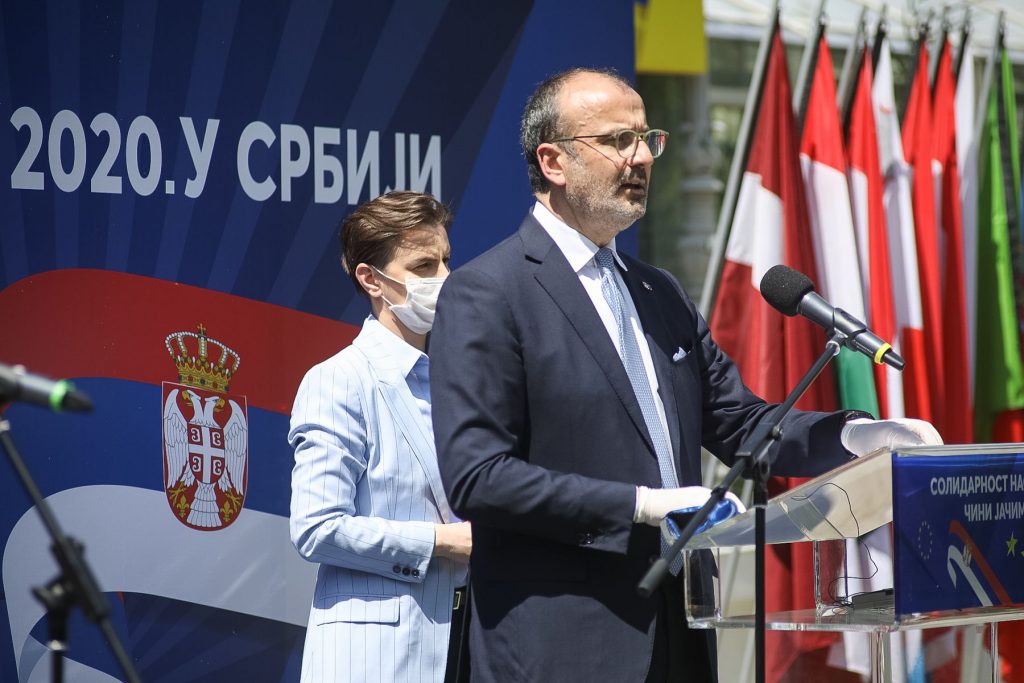 On the 9th of May, the ceremony was held in the botanical garden "Jevremovac" in Belgrade, attended by guests from the diplomatic corps and the state leadership of Serbia. Europe Day symbolizes the promise of peace, prosperity, and solidarity, the Head of the European Union Delegation to Serbia, Ambassador Sem Fabrizi, and Serbian Prime Minister Ana Brnabic agreed in welcome speeches during the central event marking this holiday in Belgrade.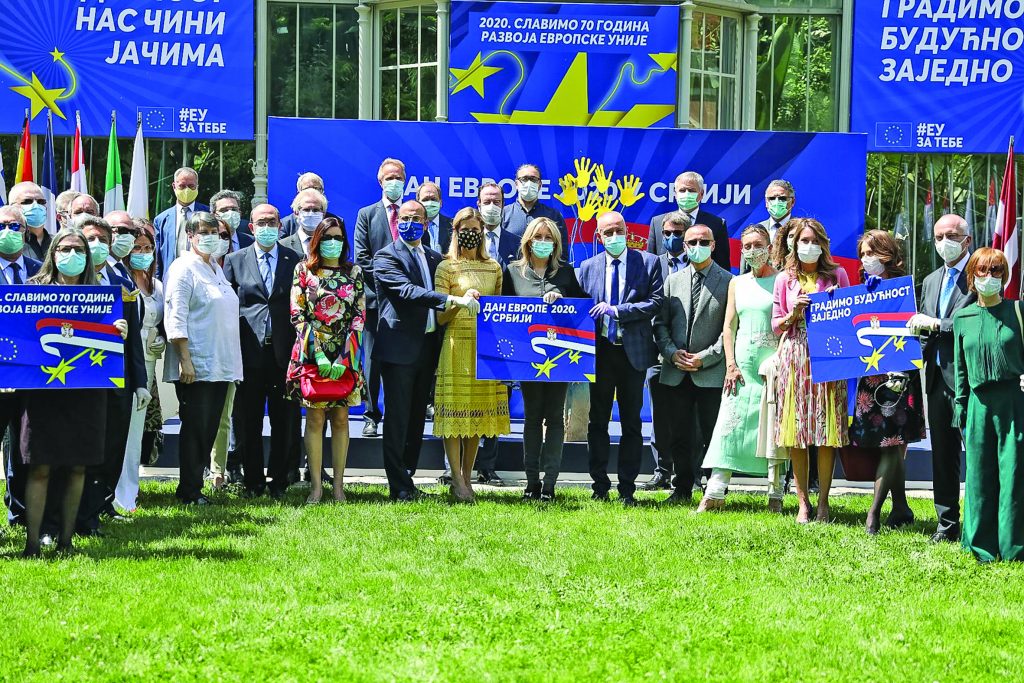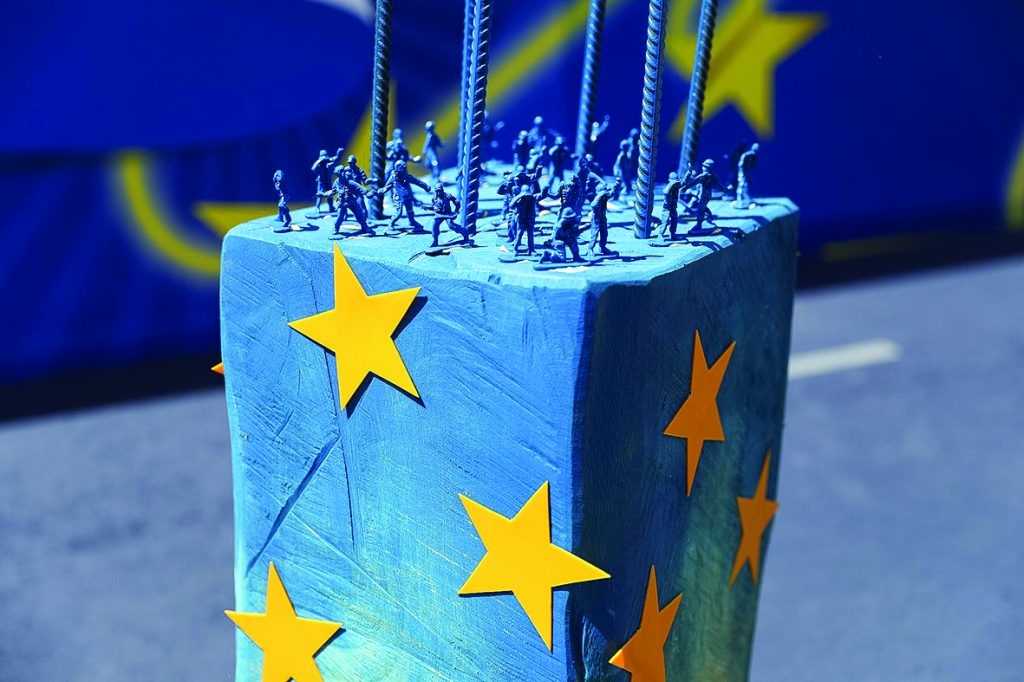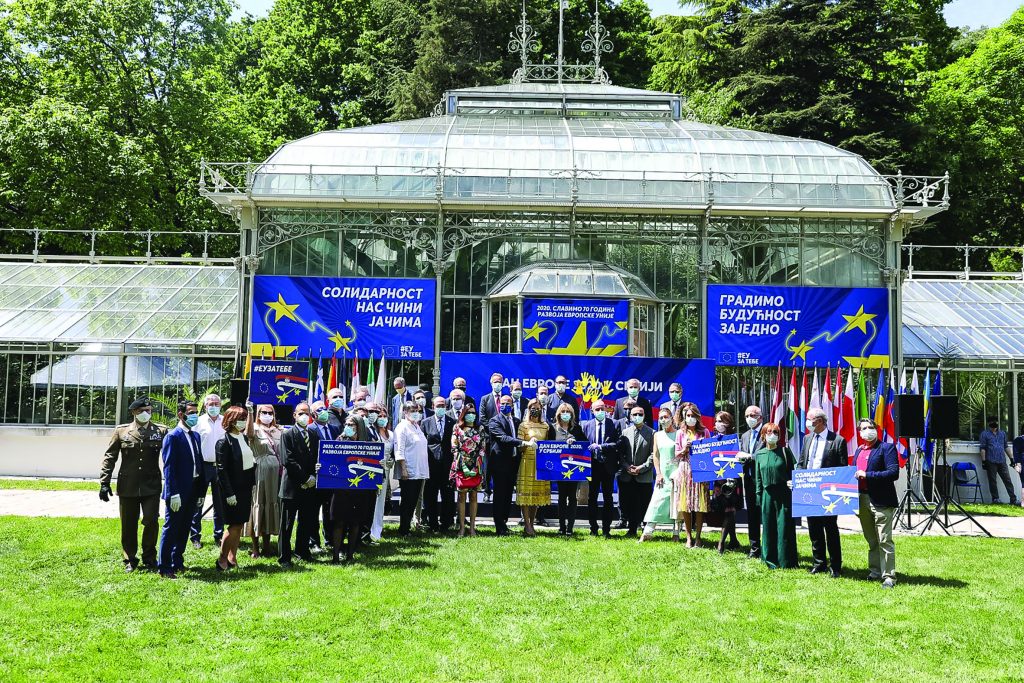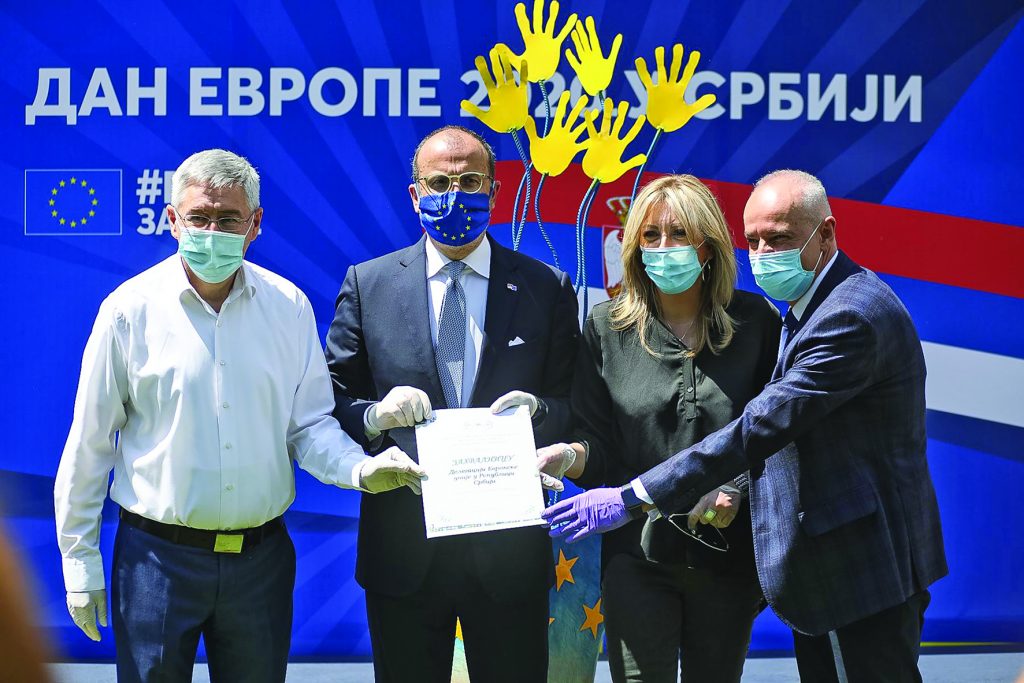 Belgrade was later that day illuminated with the colours of the European Union, when the night fell. Also in Belgrade, the huge billboards was posted with the inscription "Solidarity makes us stronger – we built future together".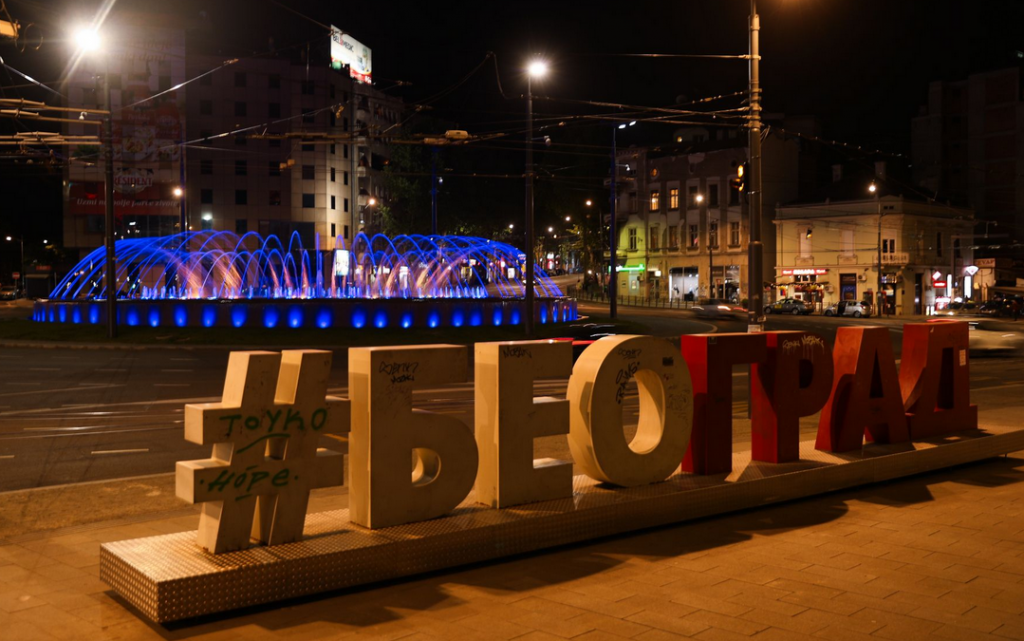 From the 10th to the 12th of May, online poetry evenings and two online concerts were held. The concert for Europe includes two concerts – the Belgrade band Kristali and the concert of the Novi Sad band Deep Steady. A question related to European literature wa asked on the Bulevar Books bookstore page during both days, and the first person to answer the question correctly received a book as a gift published by the Bulevar Publishing House. On the 11th of May, online concert "Contemporary sounds in a classical way" was held, and on the 13th, online performance "Davorin and Krejzi: Crazy Facts about Europe" introduced interesting facts about our continent. Online children's concert "Elven joy of singing" followed on the 15th, and the day before exhibition "Solidarity" of the Shock Cooperative Association was held.