A dynamically expanding European sportswear brand 4F has officially arrived in Serbia. The products of this brand are available in Djak sport stores across the country, and exposed at special designed 4F corners in selected stores in Belgrade (Bulevar Arsenija Carnojevica 69; Belgrade Auto Put – Zmaj, Zemun; Knez Mihailova  20; Jurija Gagarina 16, Delta City shopping mall), Novi Sad (TC Big Novi Sad, Sentandrejski put 11L), Nis (Djerdapska bb, Medijana) and Krusevac (Lomina 1). At the same time, narrower 4F collection is also available in most of the other Djak Sport stores around Serbia.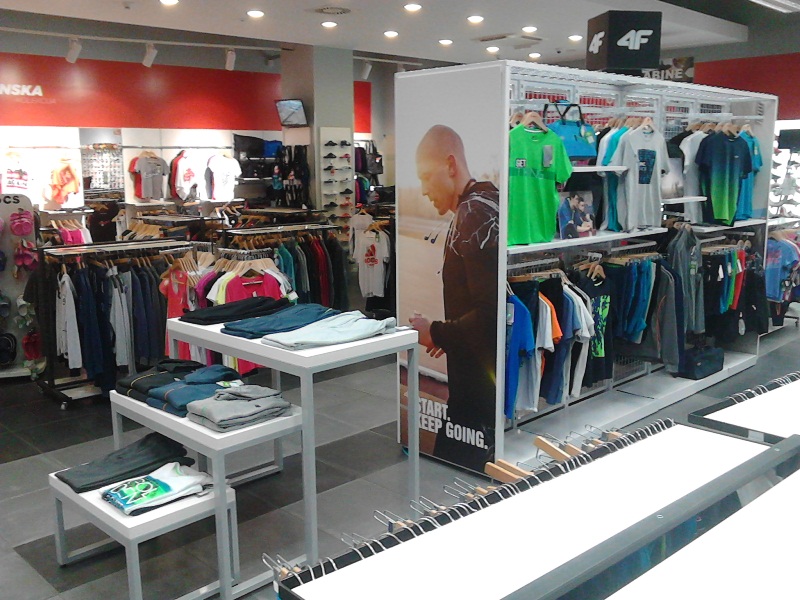 On the occasion of 4F's entering the Serbian market, Mr. Igor Klaja, CEO of OTCF, a Polish company which owns the 4F brand, said:
"We are glad that 4F products are available to Serbian citizens. Also, it is our pleasure to cooperate with Djak company, which is one of the largest chains of multiband sportswear stores in Serbia. Building on the positive reception of the Olympic Collection for the Serbian team, we hope that 4F will become the sportswear brand of choice in Serbia and that Serbian citizens will appreciate both our retail and Olympic collections."
Regarding the cooperation between Djak and 4F, Ms. Ana Belanovic, Head of Marketing Department of Djak company, said:
"We are honored and pleased to be the official importer and retailer of 4F products in Serbia and we are glad that they chose us as their partner. Djak network is constantly expanding and it currently has over 80 retail stores in Serbia and the region and more than 6.000 items in the offer. We are looking forward to welcoming Serbian citizens to 4F corners within Djak sport stores."
Apart from 4F regular collection, items from the Serbian Olympic Team Collection are currently available in 4F corner in Djak sport store in Belgrade Auto Put – Zmaj, Zemun, but the products will be introduced to other locations and also available on the web shop www.djaksport.com/4F-KeepGoing.