The ground-breaking ceremony for the STOP SHOP Retail Park in Lazarevac took place on the 8th of May. STOP SHOP is a brand of the Austrian real estate company IMMOFINANZ and the retail park in Lazarevac is already is the fourth location in Serbia.
The official laying of the cornerstone ceremony was attended by the Mayor of Belgrade, Sinisa Mali, President of Lazarevac Municipality, Bojan Sindelic, and representatives of IMMOFINANZ.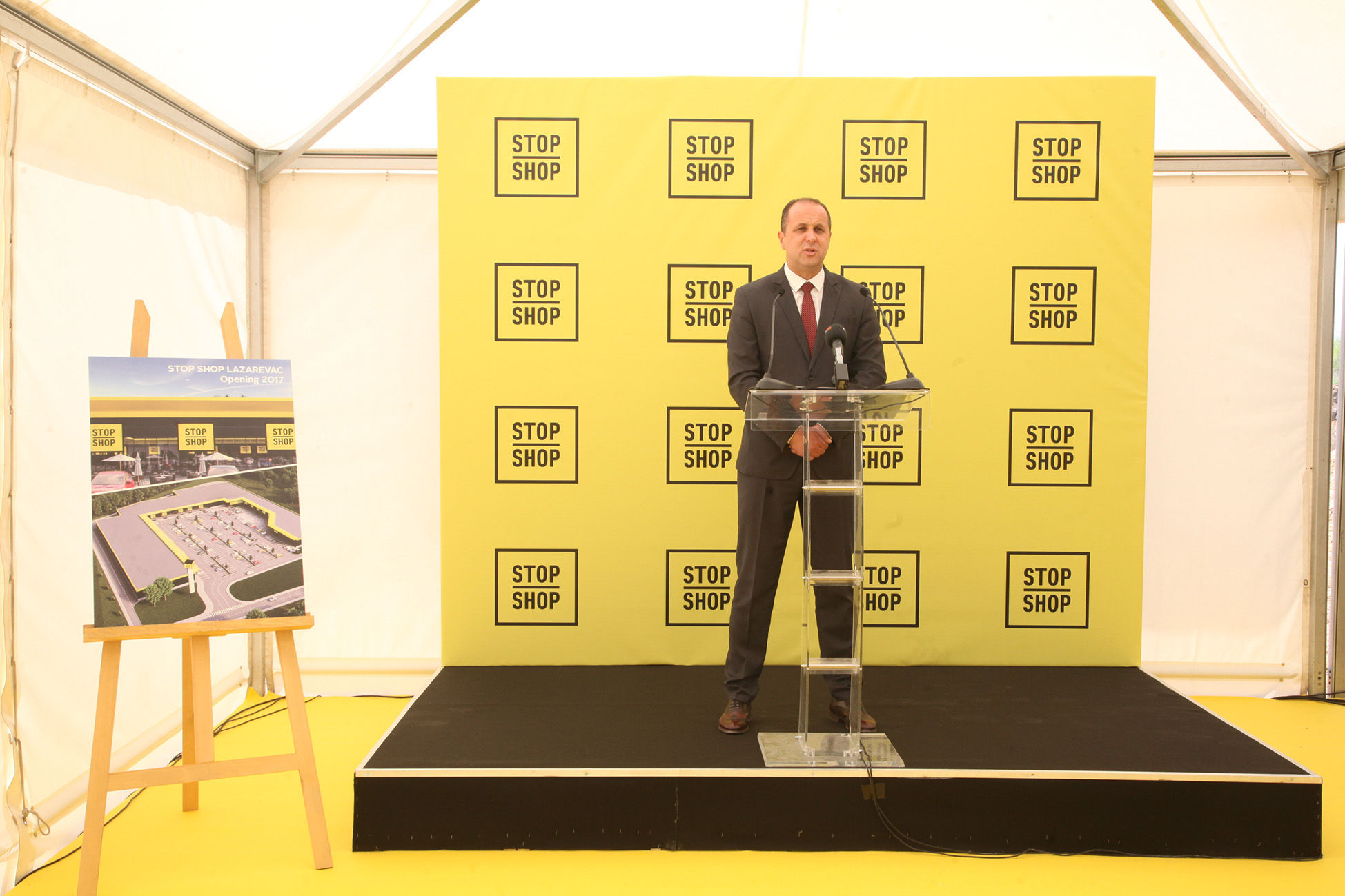 STOP SHOP Lazarevac will have a rentable space of approx. 10,000 sqm and nearly 160 parking spaces. The opening is scheduled for September 2017.
"Since 2015 IMMOFINANZ has opened three STOP SHOPs in Serbia in Niš, Čačak, and Valjevo. Our experience from these cities and the good demand of our tenants have encouraged us to enter the Belgrade market. 2017 is an ambitious year with the finalization of three new projects – STOP SHOP Vrsac, Lazarevac and Pozarevac with an overall rentable space of 23,800 sqm. Further growth is planned for the coming years", indicated Darko Grizelj, Asset Manager of IMMOFINANZ today at the ground-breaking ceremony.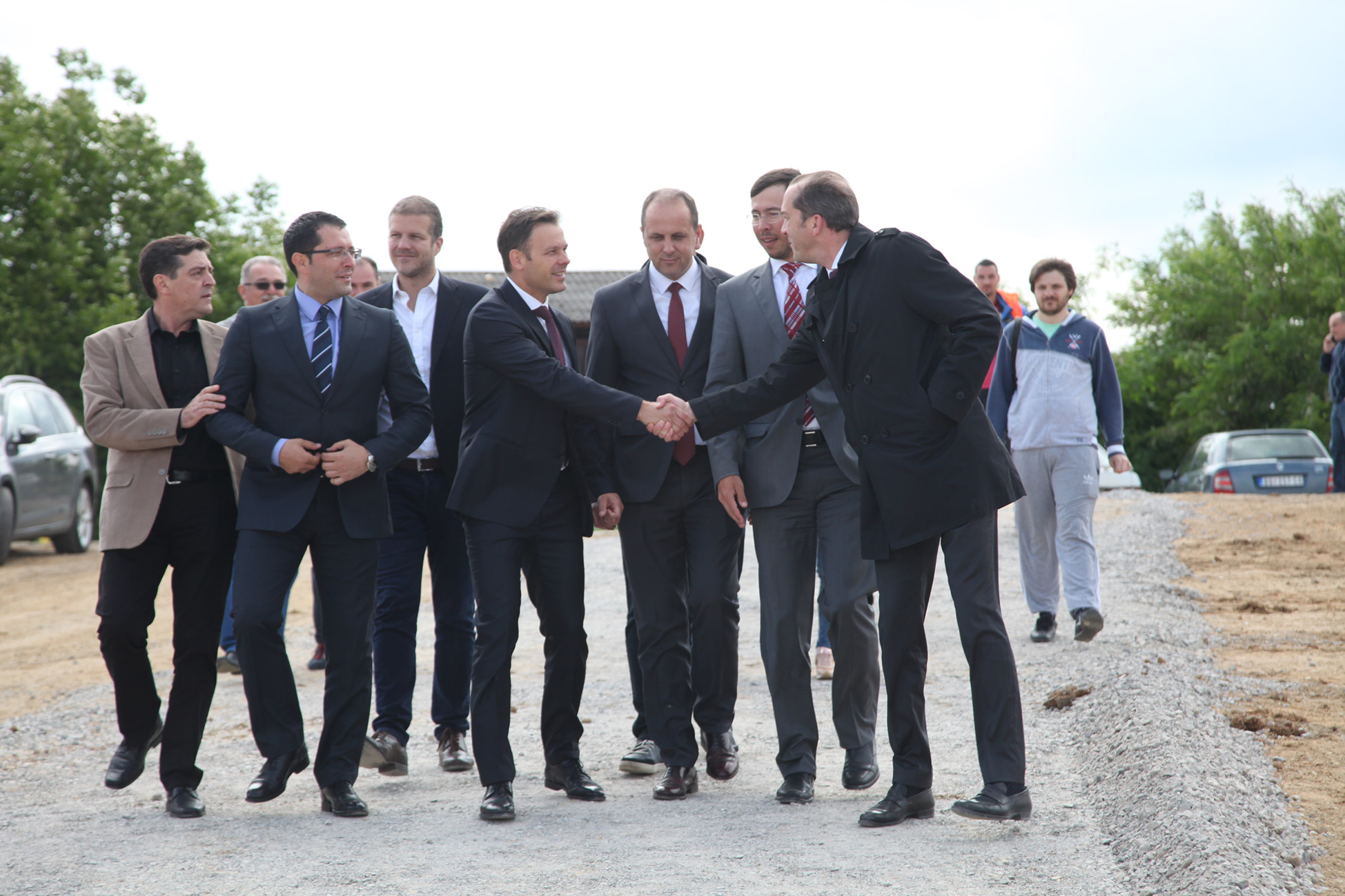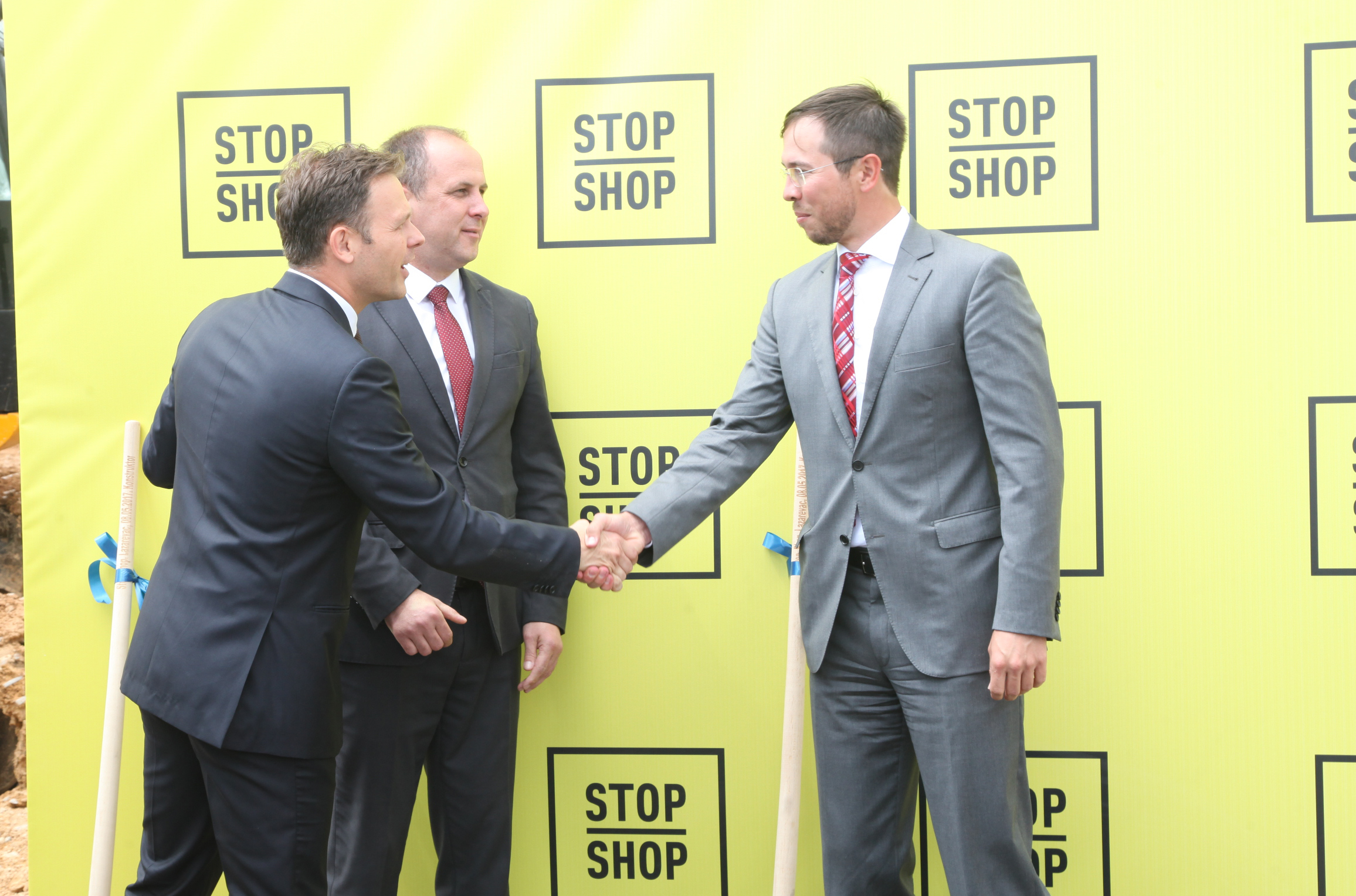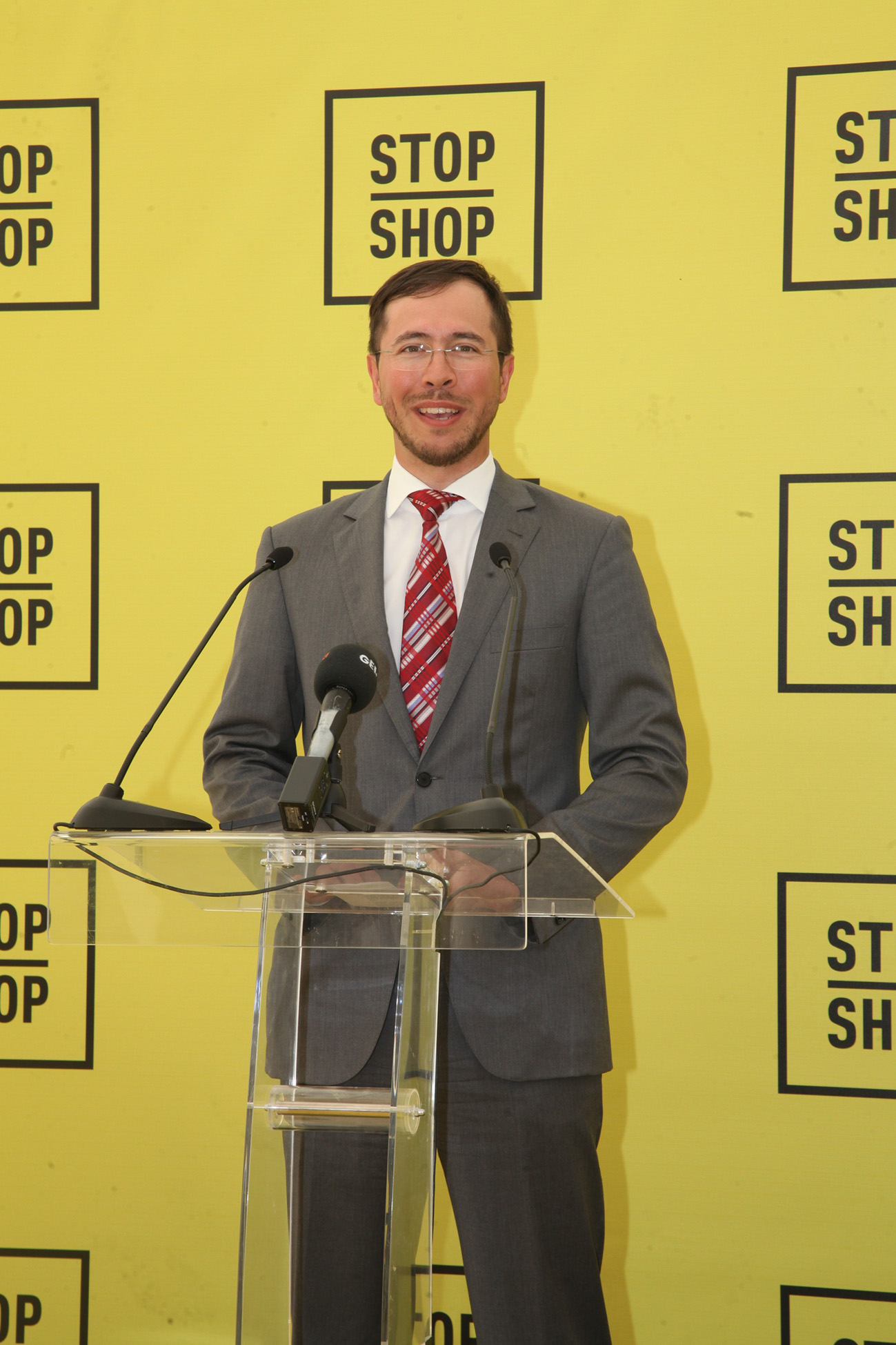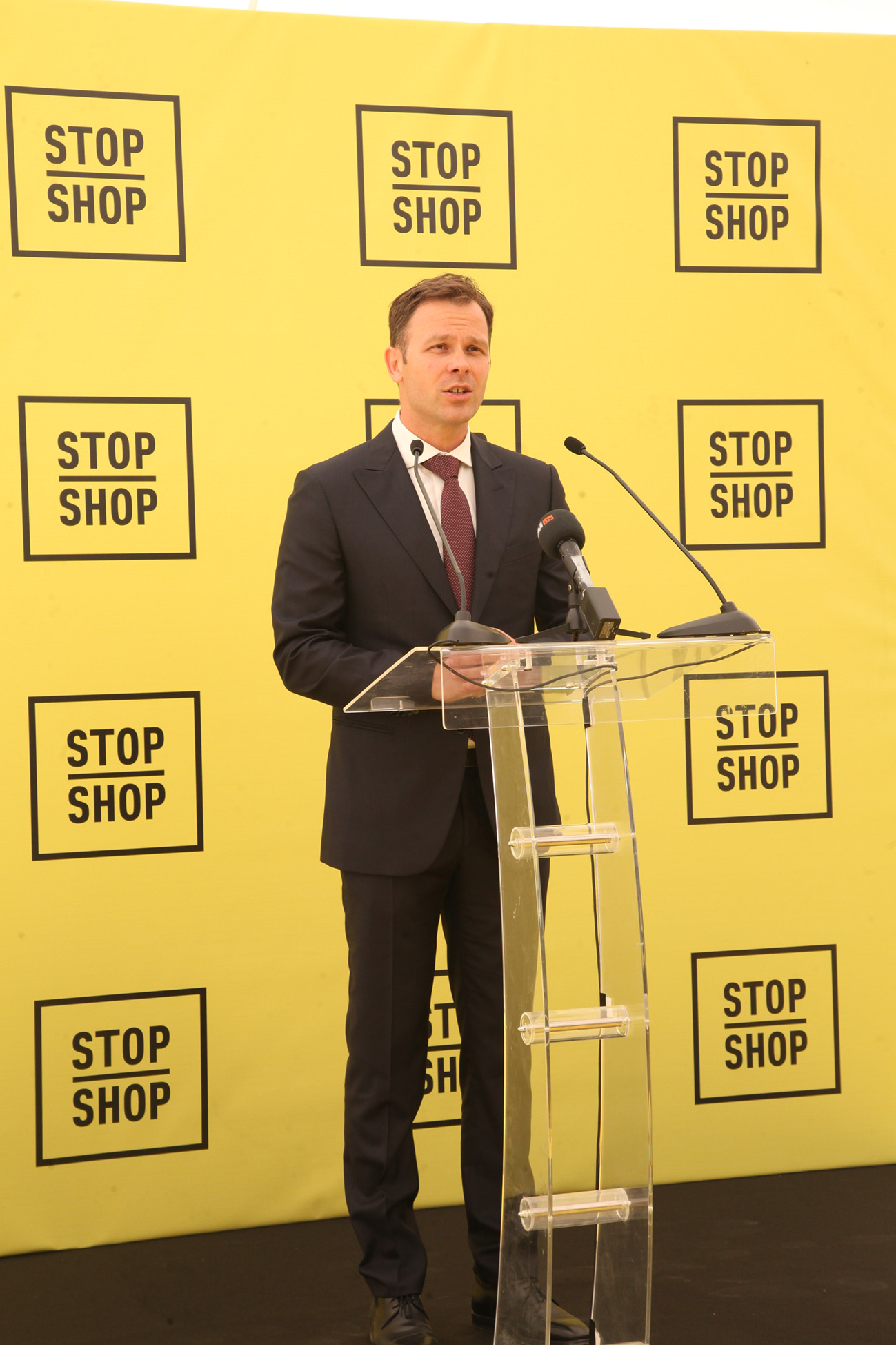 "This investment, worth 10 million euros, is very important for Lazarevac and its citizens, as it will provide jobs for about 300 people. It also shows that the City of Belgrade is attractive destination opened to new investors. The city government is always ready to talk and encourage the arrival of investors, and this is best shown by the fact that we issued 40 building permits for 454,350 square meters in the first four months of 2017. At the same time, apart from other investments that are taking place in Lazarevac municipality, we show that all municipalities are equally important and that we care not only about the city center, but about all citizens, regardless of whether they live in Lazarevac, Obrenovac, Zvezdara or Savski venac (city centre). An additional advantage of this investment is the fact that construction of STOP SHOP Retail Park will be done by domestic companies. This way we are strengthening the domestic construction industry.", said Sinisa Mali, Mayor of Belgrade ", commented Sinisa Mali, the Mayor of Belgrade.
With 23 attractive national and international brands, STOP SHOP Retail Park will provide a unique shopping experience for the citizens of Lazarevac and suburbs. Due to the proximity of roads and a large number of parking spaces, the retail park will be the ideal place for "smart shoppers" who appreciate the easily accessible locations where they can find everything they need – quality shopping and good entertainment.