Serbia and the Netherlands are tied in many ways and on many different levels – diplomatically, economically, culturally.. In terms of economic cooperation, the figures also leave no doubt: the EU is Serbia's most important partner.
It is, in my opinion, only natural for the countries of the Western Balkans to aspire to work together in a similar manner, and I am very glad that the EU-facilitated WB6-process had led to effective strategies and tangible results. The economic potential of the region is substantial, with its favorable climate, strategic geographic location and resilient, resourceful and well-educated population. The true extent of that potential can only be achieved if the countries of the region work together to unlock it.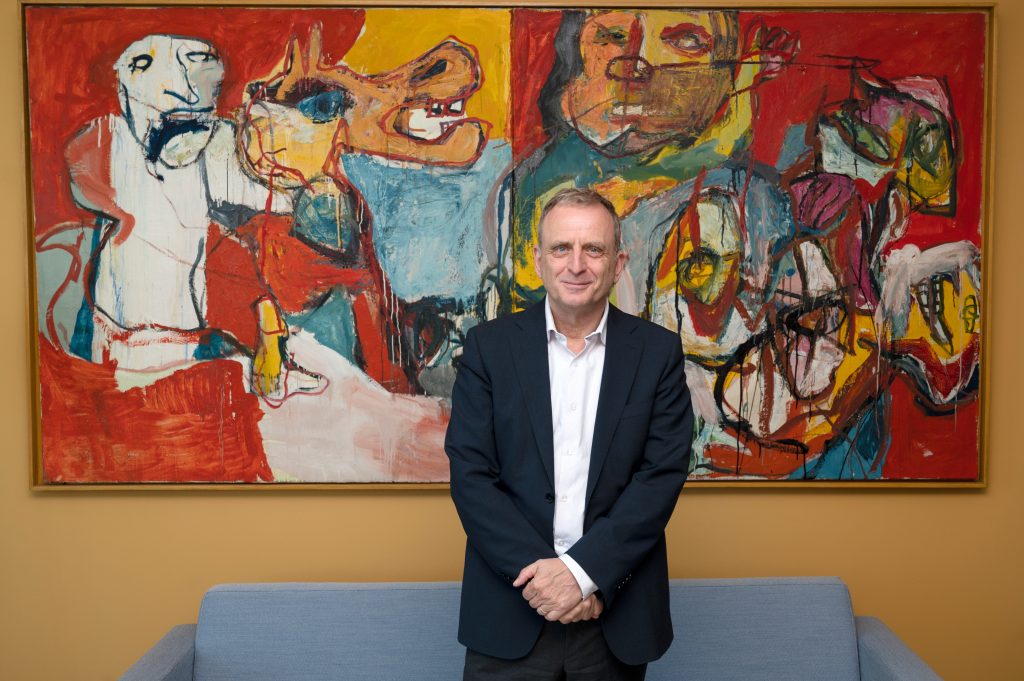 Your Excellency, you recently came to Serbia. What do you think about the overall relations between the Netherlands and Serbia?
Bilaterally, trade between the Netherlands and Serbia is on the rise (totaling nearly €1 billion a year), while the Netherlands is the largest source of foreign direct investment in Serbia. Dutch companies are household names in Serbia and impact the lives of people in this wonderful country on a daily basis. Did you know that every time you log on to Kupujem Prodajem to buy or sell something, you're using a Dutch company? Or that every time you turn on WiFi, you're using a Dutch invention? Not to mention drinking one of the tasty beers brewed by Heineken right here in Serbia – Zaječarsko, Laško, Amstel! And KLM fly to Belgrade daily. These are just a few examples of how our two countries interlink on a daily basis.
In addition, both Serbia and the Netherlands are known as agriculture countries. The Netherlands is the second largest exporter of the agriculture produce in the world, just after the USA. This is due to the excellent knowledge infrastructure, that is close cooperation between the knowledge institutions, government and the private sector, the so-called "golden triangle". We aim to apply this model to our activities in Serbia through all events and projects we implement in agro sector.
Furthermore, the promotion of the rule of law is an important part of our foreign policy and political DNA, and is one of the cornerstones of our engagement in Serbia. In any country, a functioning judiciary is fundamental – not as a secluded branch of government, but an independent and resilient judiciary as part of a system of checks and balances. Such checks and balances, and the rule of law in general, are a core value which belongs to Serbia every bit as much as it belongs to the Netherlands. It is our shared responsibility to make sure that the citizens of Serbia are aware of this. We work with institutions, ministries and civil sector organizations to improve the rule of law. We do that by providing assistance through programs such as MATRA and the Multi Donor Trust Fund for Justice Sector Support, active participation in debates and discussions, providing expert assistance to institutions.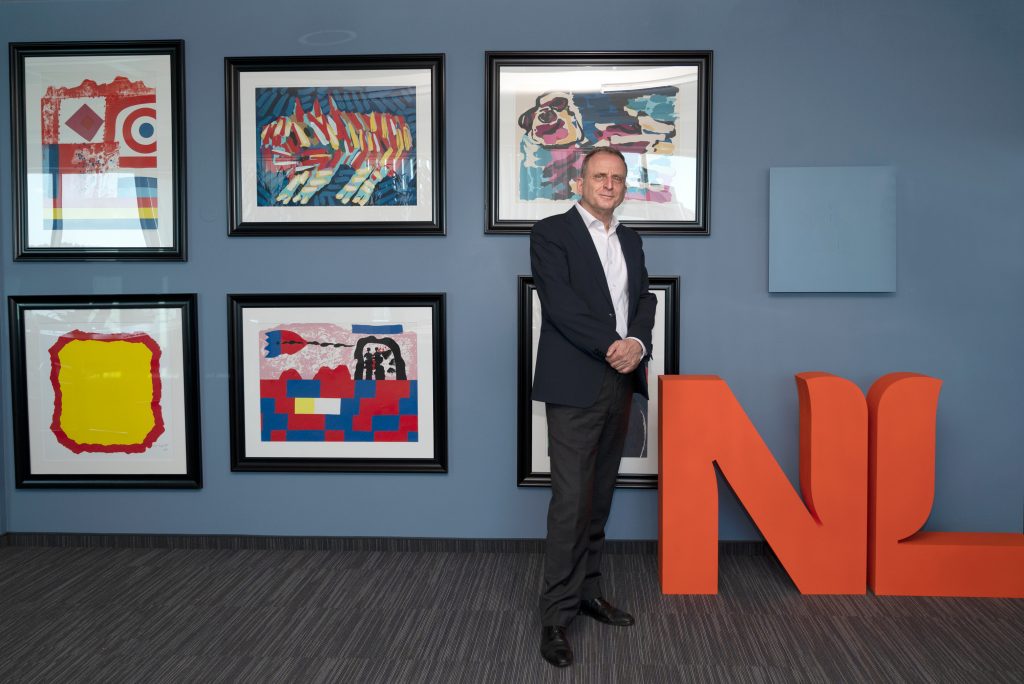 What will be the priorities on your agenda in the coming period in terms of further solidifying relations between the two countries?
For the Netherlands, Serbia's path to EU accession is priority number one. That's why we have been working with government and civil society for years to help bring about the necessary changes and reforms, particularly in the area of rule of law, as I already mentioned. That process is very specific to the EU. And it comes with its own challenges and opportunities.
Related to our business relations, we are very much looking forward to reaching €1 billion in bilateral trade and increasing that further. We see an ever increasing interest from Dutch companies and investors in many areas. We are currently working on a number of files that could lead to great things.
This includes our Green Cities Serbia project, through which we aim to facilitate strategic cooperation between a consortium of Dutch companies and cities and Serbian municipalities on urban green solutions. Think green roofs, vertical gardens, parks. We're also working hard on increasing cooperation in the water sector. Serbia is investing heavily in wastewater treatment capacities, port infrastructure, flood risk management and much more. We have centuries of expertise and knowledge in those fields and are very glad to share it. The same goes for agriculture. Combining Serbia's enormous potential and fertile soil with Dutch technology and know-how is a recipe for success.
How important is Serbia's role in the region of the Western Balkans? Which segments of the regional cooperation are particularly important?
The European Union is, in its very essence, a framework for cooperation which aims to ensure peace and prosperity for its member states. Economic cooperation and joint economic development are, and have been from the very beginning,  central to that framework. The elimination of barriers to trade, harmonization of standards, increase in connectivity, creation of joint institutions and many other steps that have been taken over the decades, have ensured unprecedented economic development and stability in Europe.
By ensuring better connectivity, improved border-crossing procedures, encouraging labor mobility and many other issues included in the action plan for the regional economic area, the region will become an even more interesting and competitive investment destination for global companies. Most importantly, such cooperation allows for the continuous fostering of open political dialogue between partners, which furthers reconciliation and helps shape a common future for the region within Europe.  Serbia plays a crucial and constructive role therein and I'm happy to see it taking a pro-active stance in facilitating regional cooperation.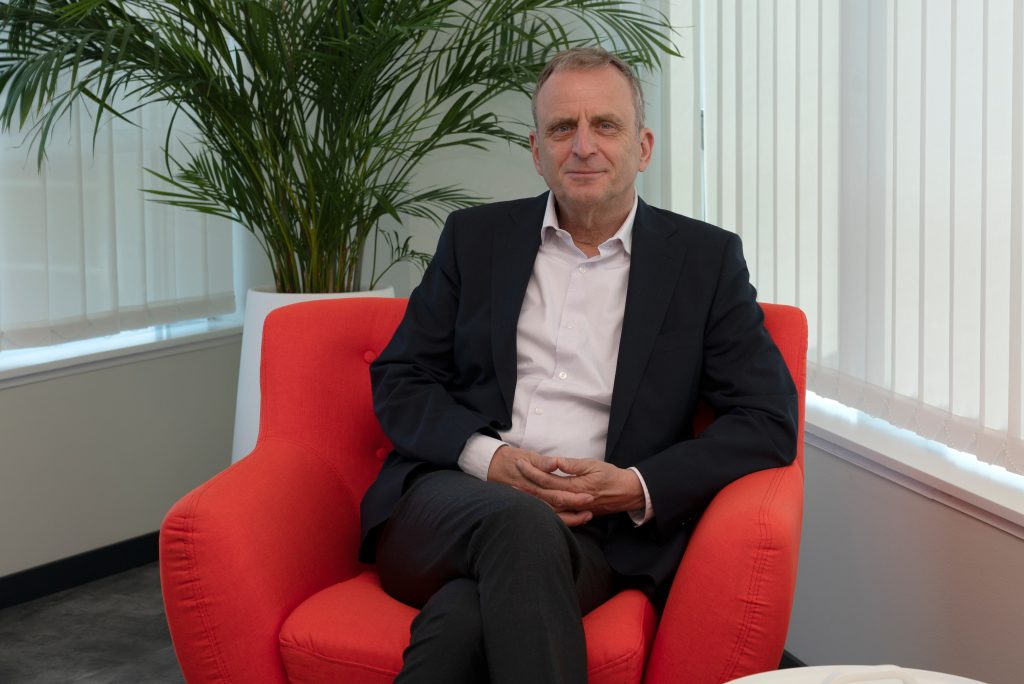 What opportunities are opening up to cooperate in sectors and segments of ecology, water purification, green cities, etc?
 Minsiter Vujović and I had an very interesting meeting in which we discussed ways to learn from each other in order to exchange expertise and facilitate commercial cooperation. Public awareness regarding importance of the clean environment and its protection is rising world-wide. Serbia is no different. The importance of clean air, water, soil is getting in the centre of public attention. Also in the Netherlands. That is why we have, among other things, adopted a strategy to become fully circular by 2050. Serbia has adopted a similar strategy and is working hard to invest in the necessary infrastructure and investment to achieve such goals. Minister Vujović and I discussed how to achieve these goals. We would like to especially focus on areas such as water, water and urban greening.
Through the public private partnership of the project "Green Cities Serbia" we are committed to transfer Dutch knowledge, experiences and solutions to our Serbian counterparts in order to develop greener and healthier cities via sustainable network of partners and long-term business cooperation in a socially and environmentally responsible way.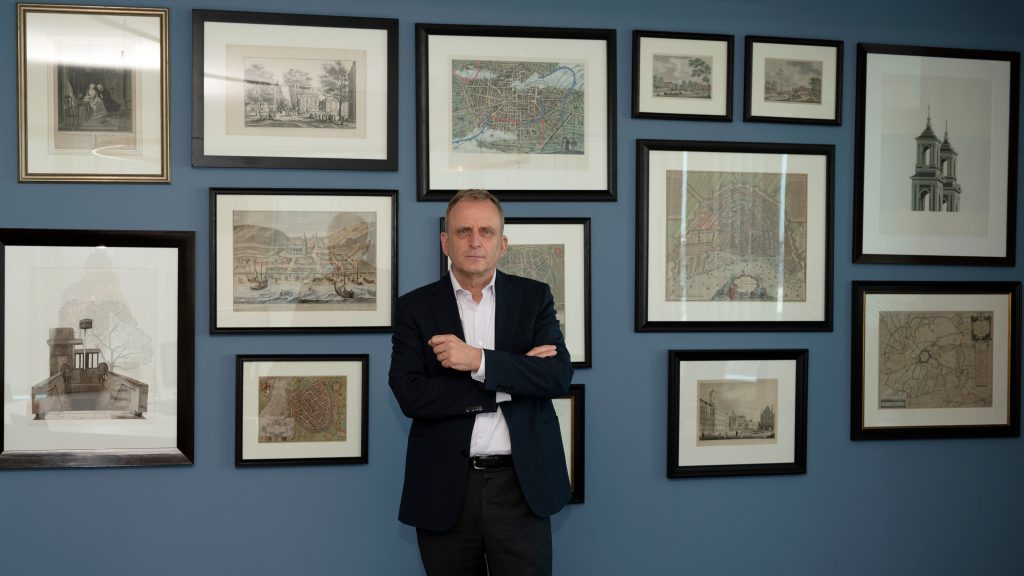 What is the collaboration between the Netherlands and Serbia like when it comes to education, art and culture and what can we do together in that regard?
Here as well we have many ties and projects, and good cooperation. In the past 4 years there have been 140 activities in Serbia involving Dutch artists in various areas – design, architecture, visual arts, digital culture, literature, performing arts. This shows that there is an interest on both sides for exchange and cooperation. Some of these activities the embassy organized with partners in Serbia, few examples are guest performances of Dutch artists in festivals in Serbia (Guitar Art Festival, Belgrade Dance Festival), screenings of Dutch films with topics related to our policy priorities (rule of law, European integration, human rights). There are also activities that are done independently and without our involvement. At the moment there is a very interesting group exhibition "Overview Effect" in the Museum of Contemporary Arts in Belgrade, where a wonderful and striking work of Dutch artist Mariëlle Videler is exhibited. It is interesting that culture organizations and podia find a way to connect to each other even in times of pandemic, although I have to be fair and say that number of activities in the past year has been limited.
Worth mentioning here is the Group for Dutch studies at the Faculty of Philology in Belgrade, which recently celebrated its 15th birthday. The Group is very active in promoting Dutch-Serbian relations, and we cooperate with them for a very long time. Apart from this, many young people from Serbia study in the Netherlands. Luckily, the list is too long to fit in one interview.
---
In Serbia
We hope that you have had the opportunity to get to know Belgrade and Serbia. What do you especially like here?
I arrived to Serbia 3 months ago and I still need to do a lot of exploring. However, there are things that I have already discovered, for example that Serbian wines and food are very good, people are easy going and open,  I enjoy this very much. I also noticed that we share a common passion – football. I was lucky that I recently met football player Dušan Tadić, captain of the Ajax Football Club, and of the Serbian national team.
---