One of the main ambitions in that strategy is to have 25% of green areas in Serbian cities by 2030. The strategy has been further elaborated in an action plan, outlining a comprehensive and integral program of steps to be taken to get there
The transition towards green urban areas provides opportunities for the private sector. To make the most of these, seven Dutch companies and the Netherlands Embassy in Serbia joined forces in the PIB-funded Green Cities Serbia-project. We talked to Hans Buster, the project coordinator.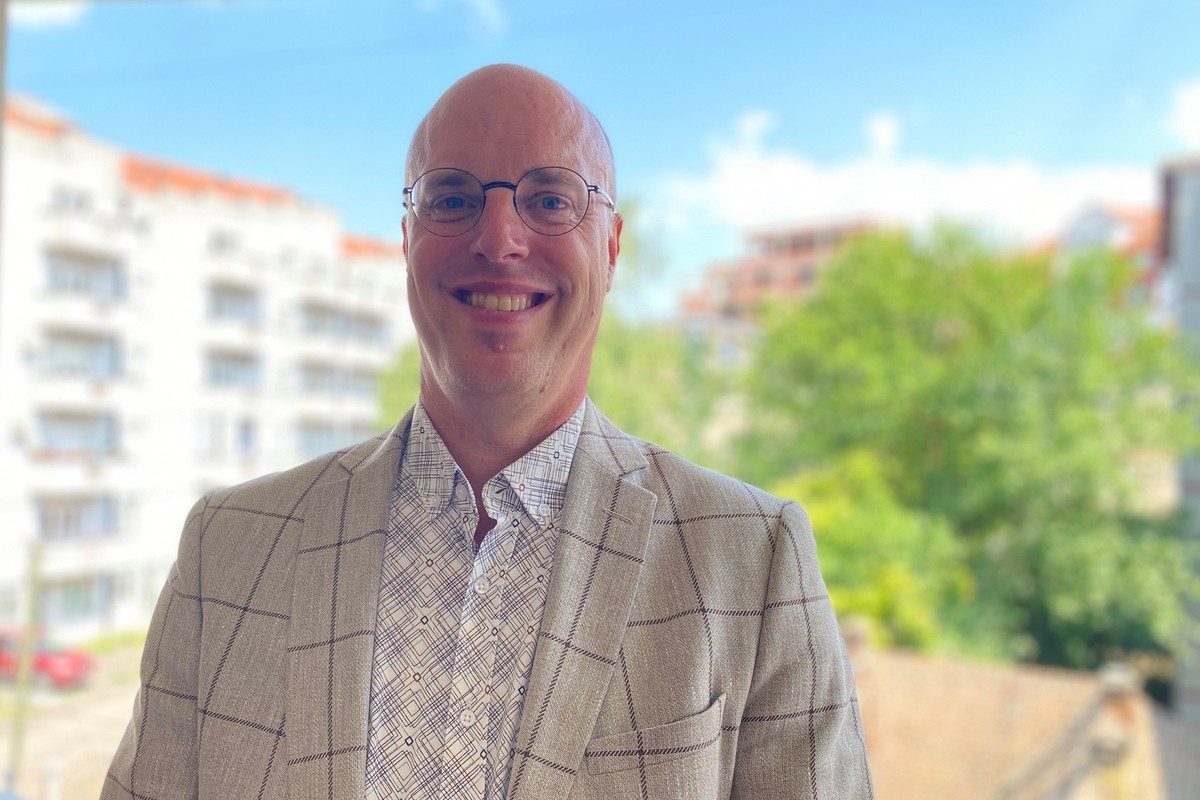 Hans, can you tell us a bit about the transition Serbian urban areas are going through at the moment?
Cities in Serbia are rapidly changing. A lot of real estate is being developed and infrastructure projects are being implemented all around the country. It's quite the building boom. Take Belgrade for example, the city is visibly changing. The skyline looks different every other month and new constructions are popping up like mushrooms.
Serbian authorities – aware of the importance of sustainable and livable cities – are making sure that this rapid transition is in fact a green one. Driving force behind that is the government strategy and the aim to have 25% of green area in Serbian cities by 2030. Serbia has furthermore adopted the EU green agenda, which in essence is an agreement with the EU to tackle a broad range of sustainability issues in the Western Balkans, which comes with significant funding opportunities. One of the aims of the Green Agenda is in fact to make urban environments more climate resilient. Other international partners like the World Bank have also freed up financial resources to support that goal. So both ambition and money are driving change.
Our project partners are working with all stakeholders to help turning ambition into reality, making sure that the most sustainable and innovative solutions are being implemented.
In December 2020, a group of Dutch companies decided to join forces and make the most out of these economic opportunities. How did that come about?
Actually it all started in 2019 when several Dutch companies worked together on the construction of a new shopping mall with a lot of greenery, from interior greenery to green roofs and outdoor green walls. The successful cooperation during that project led to a greenery conference organized by the Dutch Embassy in Belgrade and my landscaping company Vita Verde, where these Dutch companies came to speak with investors, architects, general contractors and other interested parties.
---

Our project partners are working with all stakeholders to help turning ambition into reality, making sure that the most sustainable and innovative solutions are being implemented.

---
The experience was so positive from all sides, that when the Agricultural Attaché Network (LAN) colleagues at the Embassy proposed to join forces in a Partners for International Business (PIB) project, everyone enthusiastically contributed to make that happen and at the end of 2020 we kicked off the project.
And what Dutch knowledge and innovation does the consortium offer that isn't on the market here in Serbia? Why the Dutch?
The Dutch go all the way – from idea generation and planning to execution of landscaping projects. The project partners are global leaders and each bring their own expertise to the table; landscape architecture and urban design; nurseries with the top quality planting materials (each with their own focus and know-how); companies with innovative products that improve tree pits and protect the surrounding infrastructure; companies that produce smart utility and green roof systems.
We present solutions that can perform well in all weather conditions, even in the difficult Serbian climate, with very hot summers and cold winters. In short, the Dutch offer the "full package". From urban and landscaping design to innovative infrastructure solutions.
And is it working? What are you main successes so far?
Although the start of program was challenging because of COVID, we are now well on our way. We have participated in an important trade fair in Belgrade and just came back from an excellent study visit of Serbian urbanists and decision makers to the Netherlands, where we showcased best practices throughout the country and visited the Floriade.
---

The Balkans are very connected and there are plenty of opportunities to expand regionally

---
And our efforts are paying off. I am proud to share that during the past year we have started and even finished projects like a new retail park in Belgrade with almost 25.000 plants and trees, several shopping malls and other commercial and residential complexes. While we are currently working on a roof gardens and vertical gardens for the new flagship store of a big supermarket chain. We are also in the process of negotiating several new projects and partnerships throughout the country.
Looking ahead, how do you see this sector develop in the next couple of years? And what would be the role of your company and/or the consortium in these expected developments?
With the combination of ambitious strategies, funds and development in both the private and the public sector, I believe Serbia continues to offer a lot of opportunities for the project and for the whole Dutch sector. As a general manager of Vita Verde, a local company, we are on top of all the latest developments and can respond quickly. At the same time, the cluster of Dutch companies provides all the support for the Serbian stakeholders, making us a very strong team in the market. To keep the momentum going and expand our activity portfolio, we are planning further activities in the second half of 2022 like a trade mission and a "Green Symposium" in Serbia.
Finally, any plans to expand further in the region?
The Balkans are very connected and there are plenty of opportunities to expand regionally. Through our partnerships, we are receiving more and more requests from neighboring countries. We are already working on several projects in Montenegro and have experience in working on projects in Greece and North Macedonia. The strength of the PIB-project in general and the cluster of companies working on Green Cities Serbia specifically, is the great cooperation and the willingness to help each other and our local partners. With that in mind, I am certain we will deepen our cooperation and consequently also further expand geographically.