Japan Tobacco International (JTI) strengthens its position as the best employer
Thanks to innovative approaches in achieving employee well-being and equality and constant investments in the improvement, growth and development of its people, Japan Tobacco International (JTI) is, for the seventh year in a row, the winner of the "Top Employer" Award.
This prestigious award is given to companies that have shown outstanding results when it comes to providing the best working conditions, encouraging the development of talent at all levels and continuously improving human resource management practices.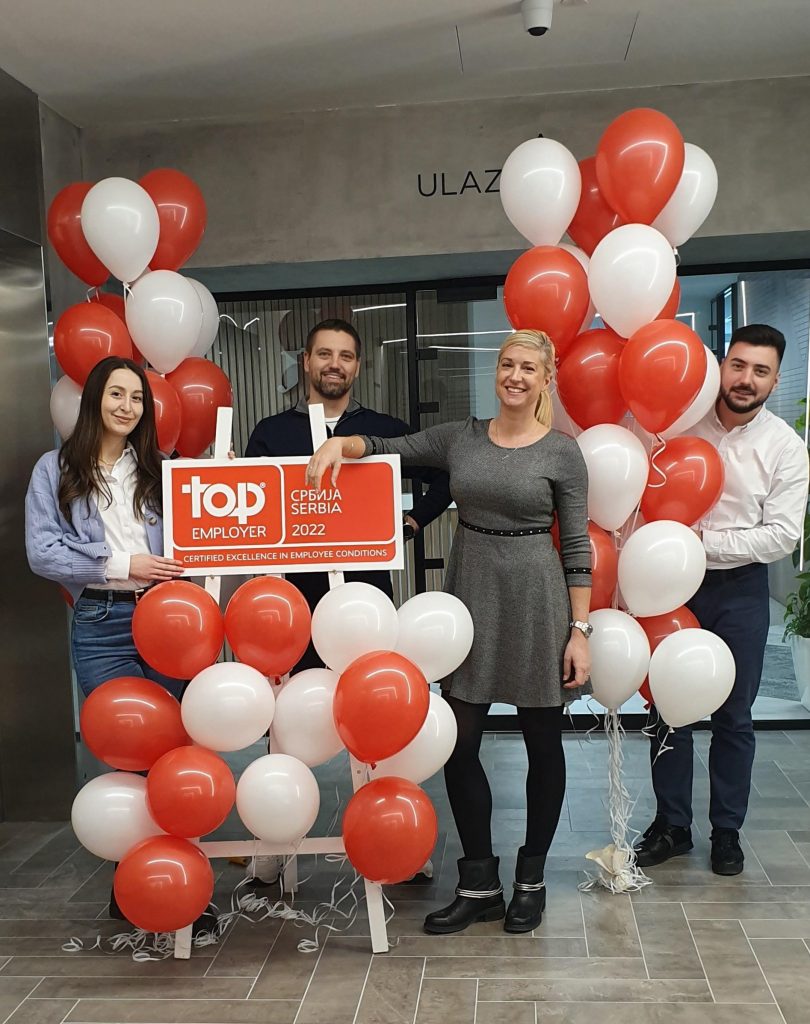 Milena Rajić, People and Culture Director said: "In the uncertain times that pandemic brought, our focus was on creating a safe environment and continuing to provide the best possible working conditions to our people. It was important for people to know that they are not alone but that they are part of one big team. We are honored by this recognition, and we will continue to learn about the wants and needs of our employees, providing them with opportunities to prosper in their careers, while staying themselves".
JTI employees are motivated by many benefits on a daily basis. Private health insurance for employees and members of their immediate family, the possibility of advancement and training in the country and abroad, and flexible working hours are just some of them.
"Despite the challenging year we have experienced, JTI has continued to demonstrate the power of putting their people first in the workplace. We are proud to share this year's announcement and congratulate the organizations who have been certified in their respective countries through the Top Employers Institute program", said David Plink, the CEO of the Top Employers Institute.