The transaction by which the company Karisma Resorts International became the sole owner of the company KHA four d.o.o., the majority owner of Hotel Plat in Dubrovnik, has been completely completed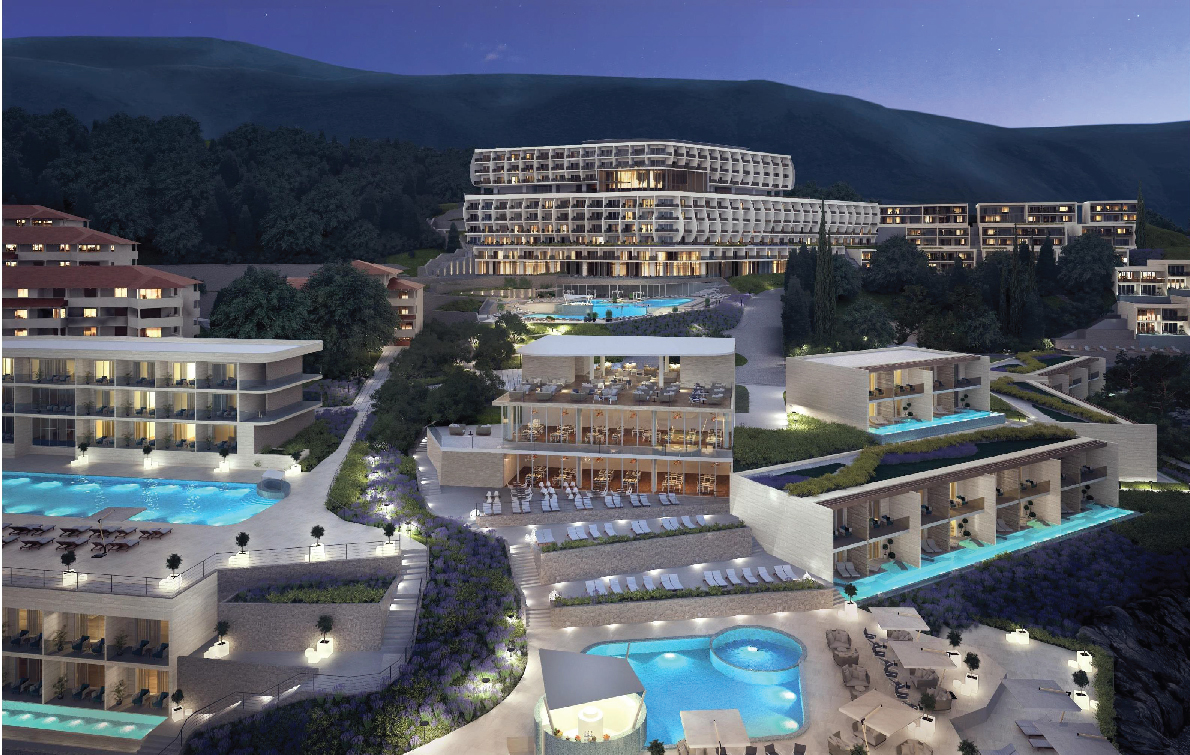 This transaction will pave the way for the revitalization of Hotel Plat and the accompanying tourist capacity in the town of Plat, for which there were already ambitious plans, which were postponed by the challenging economic and epidemiological context in the last few years.
By fully taking over the ownership and management, Karisma wants to enable the realization of ambitious plans for Hotel Plat in terms of the best world practices integrated into the local community and environmental standards.
It is one of the most beautiful parts of Dubrovnik County, located 15 km from the city of Dubrovnik and only 10 km from Dubrovnik Airport, which has great potential for additional tourism development, but also the development of the local community, primarily through contribution to the budget, use of professional local workforce, and cooperation with local suppliers of products and services.
"Karisma is a company that has more than 20 years of experience in the luxury hotel industry and has the knowledge, desire and resources to bring new value to the existing location, but also to the entire tourist community, and turn Hotel Plat into a top tourist destination in accordance with the best professional and ecological practices," said Nemanja Kostić, director of Karisma Hotels & Resorts for Europe and the Middle East.
Karisma is one of the world's leading groups in the field of hotel management, which has extensive hospitality knowledge in the development and management of luxury hotel facilities, as well as more than 8,000 employees in as many as 25 tourist resorts in its portfolio. In addition, Karisma has a strategic partnership with Paramount for Nickelodeon Hotels & Resorts in Mexico and the Dominican Republic. Nickelodeon Hotels & Resorts are hotels designed primarily for family vacations and offer a unique vacation experience with the company of your favorite Nickelodeon characters. In addition to the partnership with Paramount, Karisma also strategically collaborates with the Margaritaville company for the hotels Margaritaville Island Reserve, Margaritaville St. Somewhere and Margaritaville Beach Resort, which offer guests the ultimate vacation experience with an emphasis on daytime and nighttime entertainment, enjoyment in luxuriously furnished apartments and on beautiful beaches.
This hotel group has a business strategy and philosophy completely focused on its guests and stands out from the competition with innovative concepts, which is primarily evidenced by satisfied guests, but also numerous awards and recognitions, such as the prestigious AAA "Five Diamond Award" and "Four Diamond Award".
Also, Karisma hotels are regularly included in the most prestigious world lists in the field of tourism and hospitality, such as those published by Conde Nast Traveler, Trip Advisor and Forbes magazine.