The Day of the Dead Festival, which is very popular in Mexico and celebrates every 1st and 2nd of November, was held for the first time in the Serbian capital.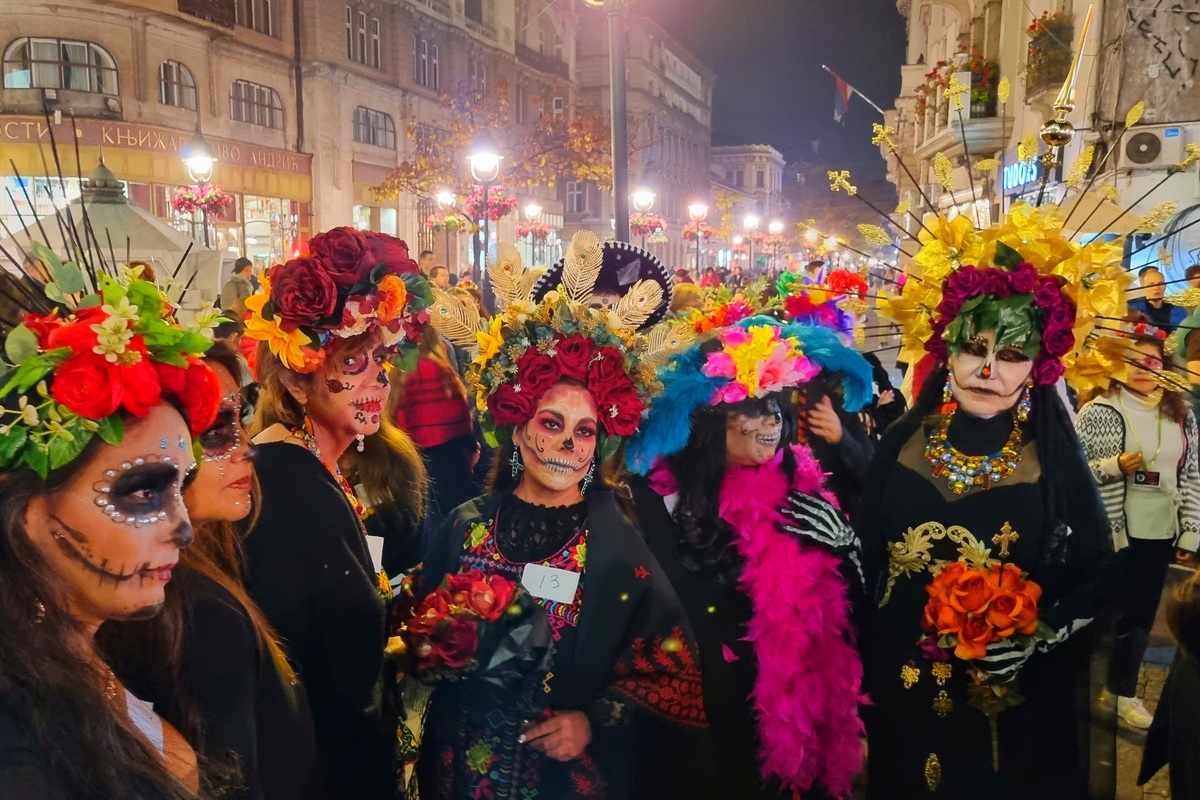 Central streets of Belgrade were crowded by locals and Mexicans living in Serbia who jointly celebrates the religious festival dedicated to the remembrance of all who died in the past year.
Del Dia de Muertos, as it is called in Mexico, is a happy and festive event with no similarity to Halloween, said H.E. Carlos Felix Corona, ambassador of Mexico to Serbia, in front of the Instituto Cervantes who was the co-organiser of this event together with the Embassy of Mexico.
Mexican people wore traditional costumes that imitated the goddess of Death. The first Belgrade Day of the Dead 2022 was dedicated to musical icons from Mexico and Serbia who passed away in this year – Vicente Fernandez and Kornelije Bata Kovač.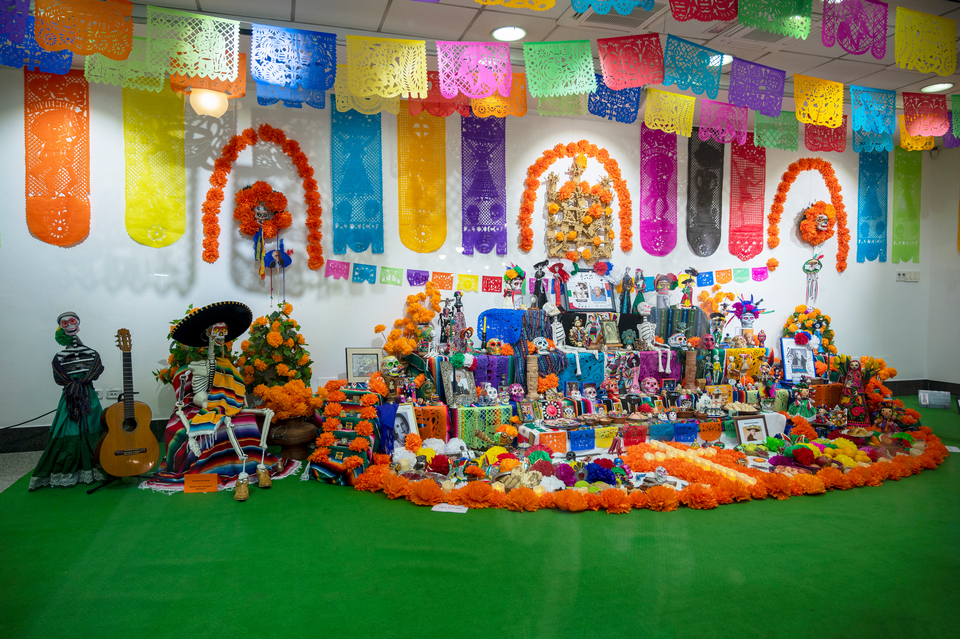 In the windows hall of the Instituto Cervantes, the traditional Altar was posted.
Ambassador Felix Corona promised that this was just the beginning of the celebration of this great festival in Belgrade. From this year, the Festival del Dia de Muertos will be celebrated every year.