Musicology Sessions brings world-famous artists in the new season as well
After the sold-out concerts of the summer season by Keziah Jones, Mario Biondi, Hooverphonic, Snarky Puppy and Arrested Development, the production of inventive concerts continues.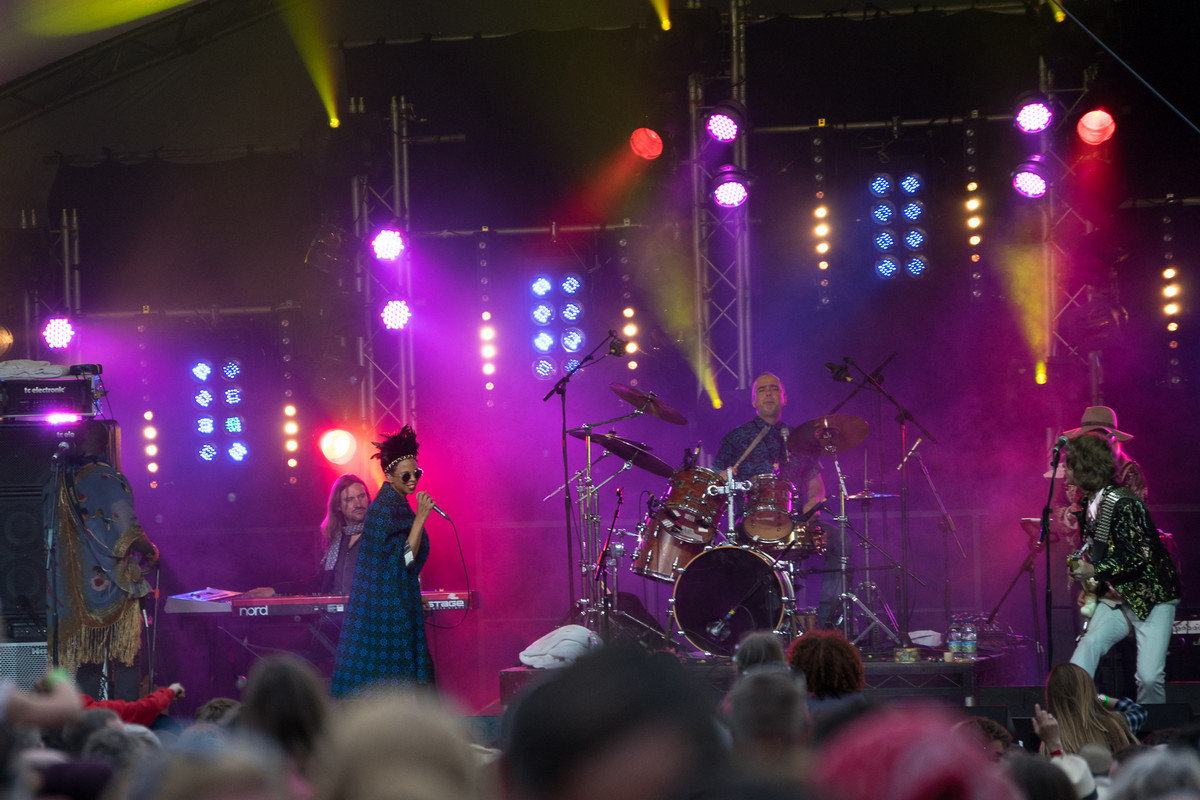 The winter 2022-2023 season was opened by the Dutch sensation, KOVACS, then, for the first time in our region, the soft soul trio from LA, MOONCHILD, performed, and at the end of October, get ready for a flood of fantastic experiences. Pioneers of London come to our capital and enjoy the unique blend of sophisticated "acid jazz" sound of The Brand New Heavies, who will hold two concerts at the Bitefartcafe club on October 20 & 21.
The Brand New Heavies performed in Belgrade in 2019, where, within the same series, they held sold-out concerts that are still talked about. The organizers of the Musicology sessions series have scheduled two more dates this year, during which the audience will be able to enjoy their performances on October 20 and 21 at the iconic Bitefartcafe club. They will be the third performers of the new season of the Musicology Sessions series.
The pioneers of the London "Acid jazz" scene, The Brand New Heavies, managed to transform their great love for the "funk groove" of the seventies into a sophisticated sound that follows the paths of classic soul. The founders of the band, Jan Kincaid and Simon Bartholomew, are also singer-songwriters and producers who have behind them 16 songs that entered the world's top 40 lists and have sold over 2.5 million copies of their albums.
The band was formed in 1985 as an instrumental group inspired by the then-rare groove clubbing scene in London. Soon the band got a brass section as well as female vocalists.
Now already known to the Belgrade audience, they are returning to our city, bringing good sound and good energy!
The band has shown on several occasions that it has a very good connection with the Serbian audience, and to our question, what kind of impressions did they have when they returned from Belgrade?
---

"The mass in Serbia carries a kind of freedom that we have not seen in other places. It may sound unbelievable to some, but it really shows in the way you react to the music, as well as the way you dance to it, that is, the way you return the energy. The way people danced at the concert inspired us to give more. It's a mutual thing."

---
Come on October 20 and 21 to the Bitefartcafe club and enjoy the good music of The Brand New Heavies.
Tickets for concerts can be bought online or at the sales points of the tickets.rs service.