The major wine region is comprised of Tokaj and the surrounding 26 settlements. Its natural boundaries are Sátor Mountain, Kopasz Mountain, and the Tisza and Bodrog rivers.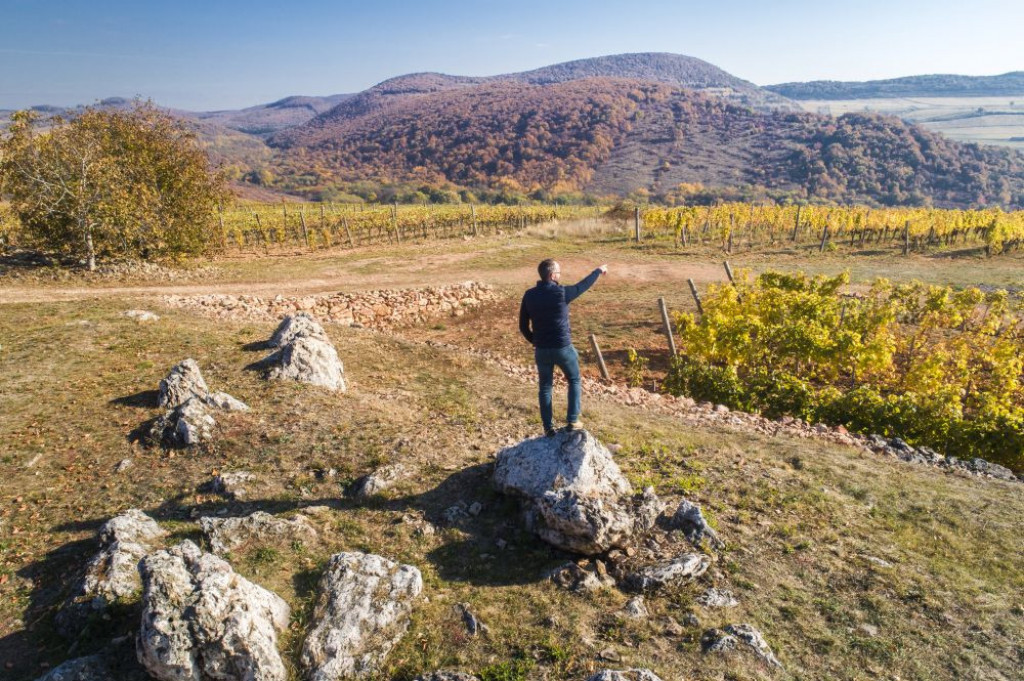 This area is considered a separate wine region of its own, due to a number of unique features: one being the local climate, which is very conducive to noble rot, and the other being the wet marshlands near the rivers. The vineyards are located on exceptionally colorful volcanic rock formations, at a height…
It is said that Louis XV called the Aszú wine from Tokaj-Hegyalja the king of wines and the wine of kings, but Mozart and Goethe were also supposed to have been extremely partial to it.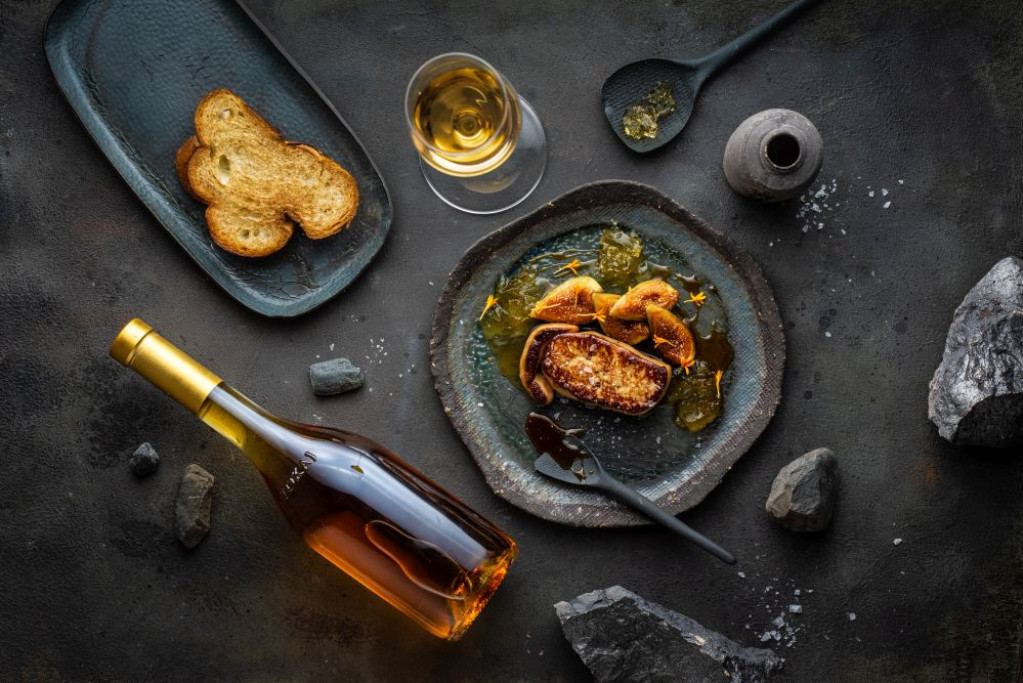 In other words, you should certainly not consider your trip complete until you have tasted a glass of Furmint or Aszú immersed in the unique atmosphere of the centuries-old cellars, perhaps while listening to the stories of a winemaker hailing from TOKAJ, MÁD or Erdőbénye.
TOKAJI ASZÚ is one of the most unique sweet wines in the world, a true miracle of nature. Its production requires the proliferation of noble rot, which in turn is made possible by the formation of water vapour in the autumn. Another important factor is the autumn sunshine, which allows for the concentration of sugar and other important elements within the grapes, giving the wine its unique character. During the harvest, the individual valuable Aszú grapes are collected separately, and then soaked in a suitable proportion of stum or base wine of the same vintage. After the fermentation and pressing, several years of aging gives birth to the incomparable taste of Aszú wine.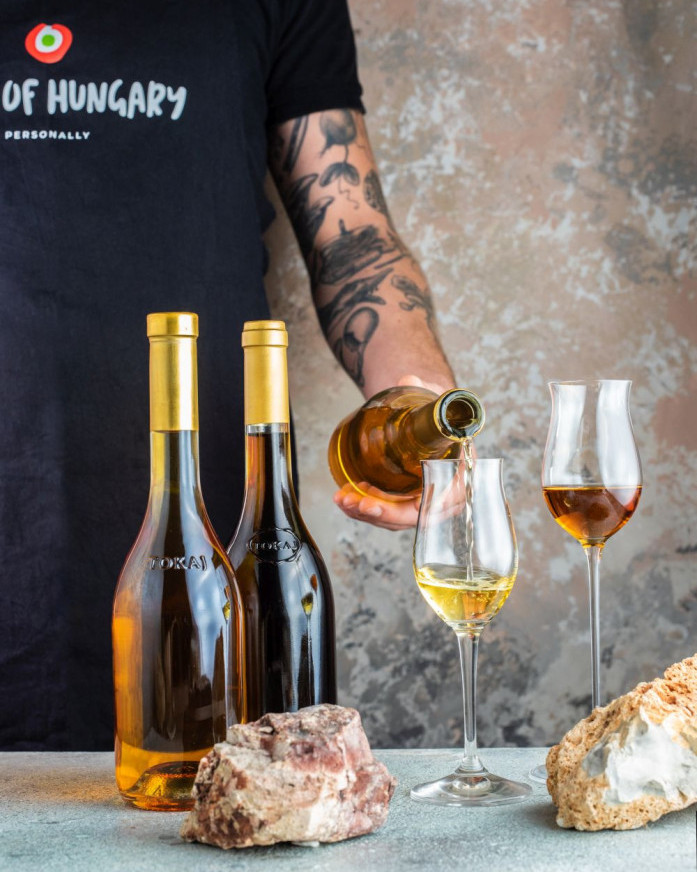 The region has remained unique in this regard for centuries, due to its rich geological history, the many types of rock and soil present in the area, its precise geographical location, the vicinity of several hundred formerly active volcanos and the beneficial microclimate in the area, as well as the varied cellar systems in the nearby vineyards and settlements. It is the interplay of all of these factors that made the wine of Tokaj – especially Tokaji Aszú – world-renowned, and helped these extremely rich, dry wines grow in popularity. The two main varieties of wine in Tokaj are Furmint and Hárslevelű, but Muscat Blanc à Petits Grains (Sárgamuskotály), Kabar, Zéta and Kövérszőlő are some other varieties of grapes that are also used in wine production. In addition to wine production, Tokaj also has rich traditions relating to the cooper's profession.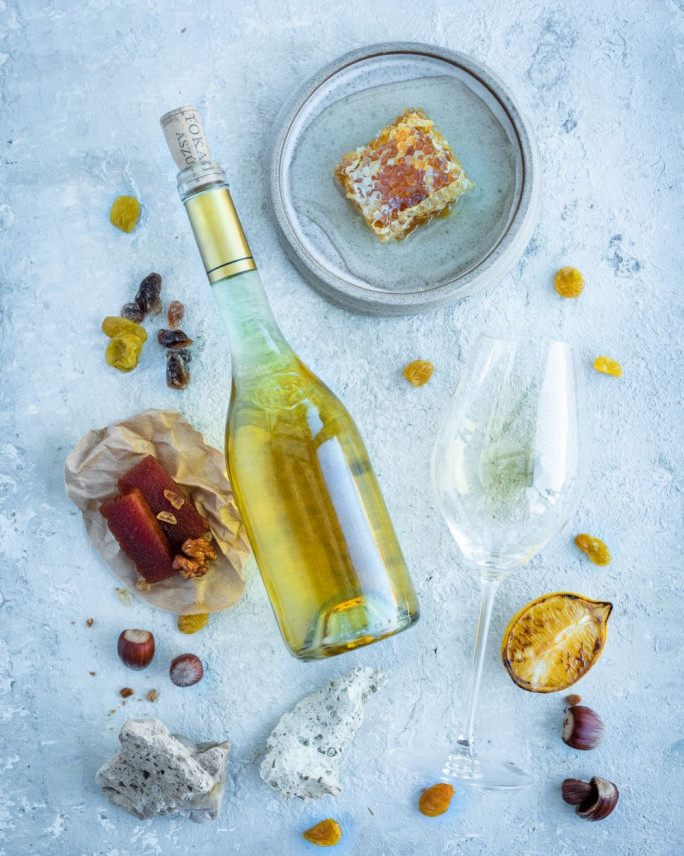 The sessile oak in the ZEMPLÉN MOUNTAINS is excellent raw material for barrels, making 'Zemplén oak' a mainstay of the international wine world. Erdőbénye, also known as the 'Valley of the Coopers' is well known for nurturing and keeping alive the traditions of the craft. In 2002, UNESCO added the region to its list of WORLD HERITAGE SITES, as the Tokaj Wine Region Historic Cultural Landscape.