State of the art electric platform will be invested in Kragujevac, Serbia
The plant will produce compact vehicles starting in mid-2024
Stellantis calls on the Republic of Serbia and other stakeholders to adopt the "winning spirit" and opportunities of the Dare Forward 2030 strategic plan
Stellantis today announced that it would install a new electric platform in its Kragujevac, Serbia plant to produce compact vehicles starting in mid-2024, helping the company set the course for reaching 100% of passenger car battery electric vehicles (BEV) sales mix in Europe by the end of this decade, and achieving zero carbon emissions by 2038. The announcement also reaffirms that Serbia, and its Kragujevac plant (in which the Republic of Serbia owns a 33% share), will play a key role in the company's Dare Forward 2030 strategic plan.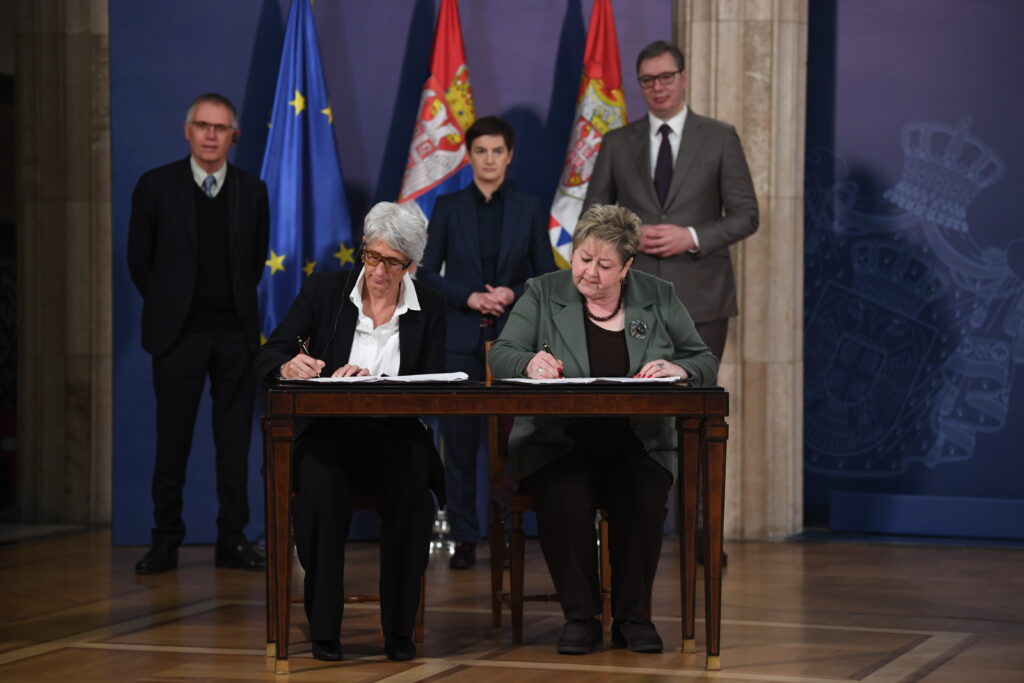 Stellantis Chief Executive Officer Carlos Tavares made the announcement during a meeting at the General Secretariat of the President of Serbia in Belgrade with President Aleksandar Vučić.
A new, yet-to-be-named, compact car will be produced in the Kragujevac plant, succeeding the current production of the Fiat 500L. The plant might also be configured to sustain potential additional volumes of another vehicle based upon continuous performance improvement.
"This new electric platform will perfectly suit A-, B-, and C- entry products and reinforces efficient and clean city mobility solutions for our brands," said Carlos Tavares.
Stellantis presented a comprehensive electrification strategy during its EV Day that delivers exciting, class-leading vehicles for the Company's 14 iconic brands. Backed by the Company's commitment to more than €30B through 2025, the strategy includes the development of four BEV-centric platforms: STLA Small, Medium, Large and Frame that are partnered with a scalable family of three electric drive modules, standardized battery packs and class-leading fast charging capability. The Company is on track in performance and timing on both fronts.
"The permanent improvement of Stellantis' performance to make a difference with competitors and ensure sustainability, requires a joint commitment of all stakeholders, the Serbian Government, the city of Kragujevac, Serbian social partners, our suppliers and our employees to adopt the "winning spirit" and seize the opportunities provided by Stellantis' Dare Forward 2030 strategic plan," said Carlos Tavares.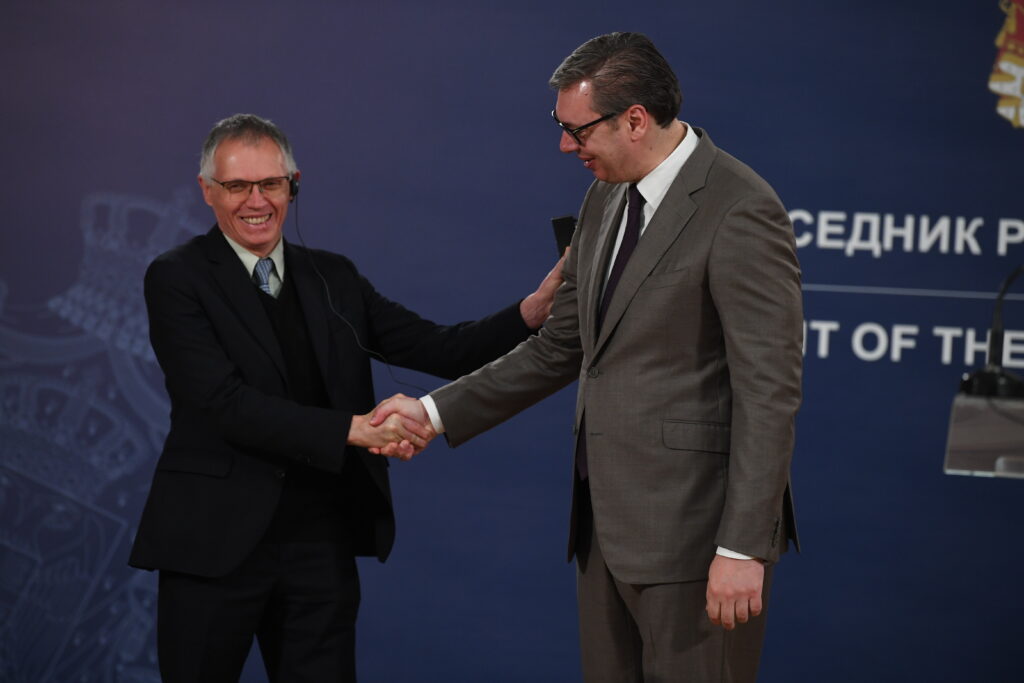 "Together with Serbian stakeholders, we will serve the freedom of movement for citizens and fight against global warming with clean, safe and affordable solutions. This requires a 360° approach, from the cost of energy to incentives supporting the market shift to BEVs. The combination of those actions will put Serbia and Europe in a solid position in the energy transition towards affordable and sustainable mobility."
President Vučić: "Upon signing today's contract, Serbia will play a key role in the implementation of the strategic plan of Dare Forward 2030 of Stellantis – one of the world's leading automakers. The decision of this giant in the automotive industry to modernize and improve the existing production plant in Kragujevac gives us the opportunity to become a leading electric car manufacturer country, and thus greatly change the image of Serbia."