The Embassy of the Kingdom of Morocco in Belgrade organized on Tuesday, March 20th, at Dom Omladine, a Conference on Moroccan Gastronomy, hosted by the famous Moroccan Chef, Mrs. Choumicha Chafay.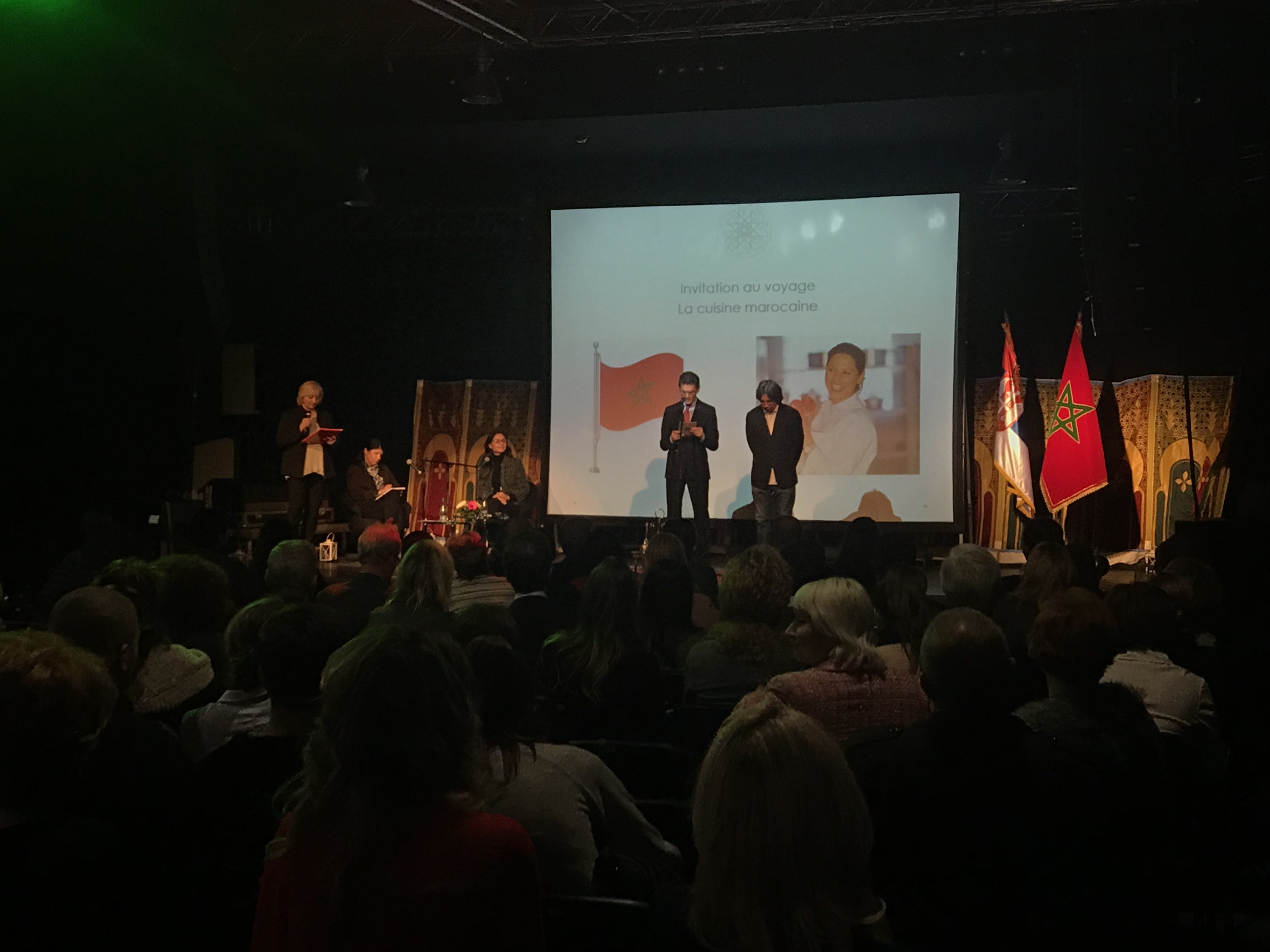 This event is part of the cultural program established by the Moroccan Embassy in Belgrade for the year 2018, and aims to shed light on the Moroccan cuisine which is one of the top 3 cuisines in the world.
Mrs. Choumicha presented the Moroccan gastronomy and discussed its sophistication and complexity thanks to its Arab, Berber, Moorish, Mediterranean, African, and Jewish roots.
The audience was introduced to several staples of Moroccan cuisine which is enhanced with dried and fresh fruits, such as apricots, dates, figs, and raisins, to name a few. Preserved lemons bring a unique face to many Moroccan chicken and pigeon dishes. Nuts are also prominent and include pine nuts, almonds, and walnuts.
Moroccan sweets, on the other hand, are rich and dense confections of cinnamon, almond, with fruity perfumes. The cooks from the cities of Fes, Meknes, Marrakech, Rabat and Tetouan refined Moroccan cuisine over the centuries and created the basis for what is known as Moroccan cuisine today.
Mrs. Choumicha also talked about the use of spices in Moroccan cuisine. While spices have been imported to Morocco for thousands of years, many ingredients, like saffron from Taliouine, mint and olives from Meknes, and oranges and lemons from Fes, are home-grown. Common spices include karfa (cinnamon), kamoun (cumin), kharkoum (turmeric), skingbir (ginger), libzar (pepper), tahmira (paprika), anise seed, sesame seed, kasbour (coriander), maadnous (parsley), zaafrane beldi (saffron) and mint.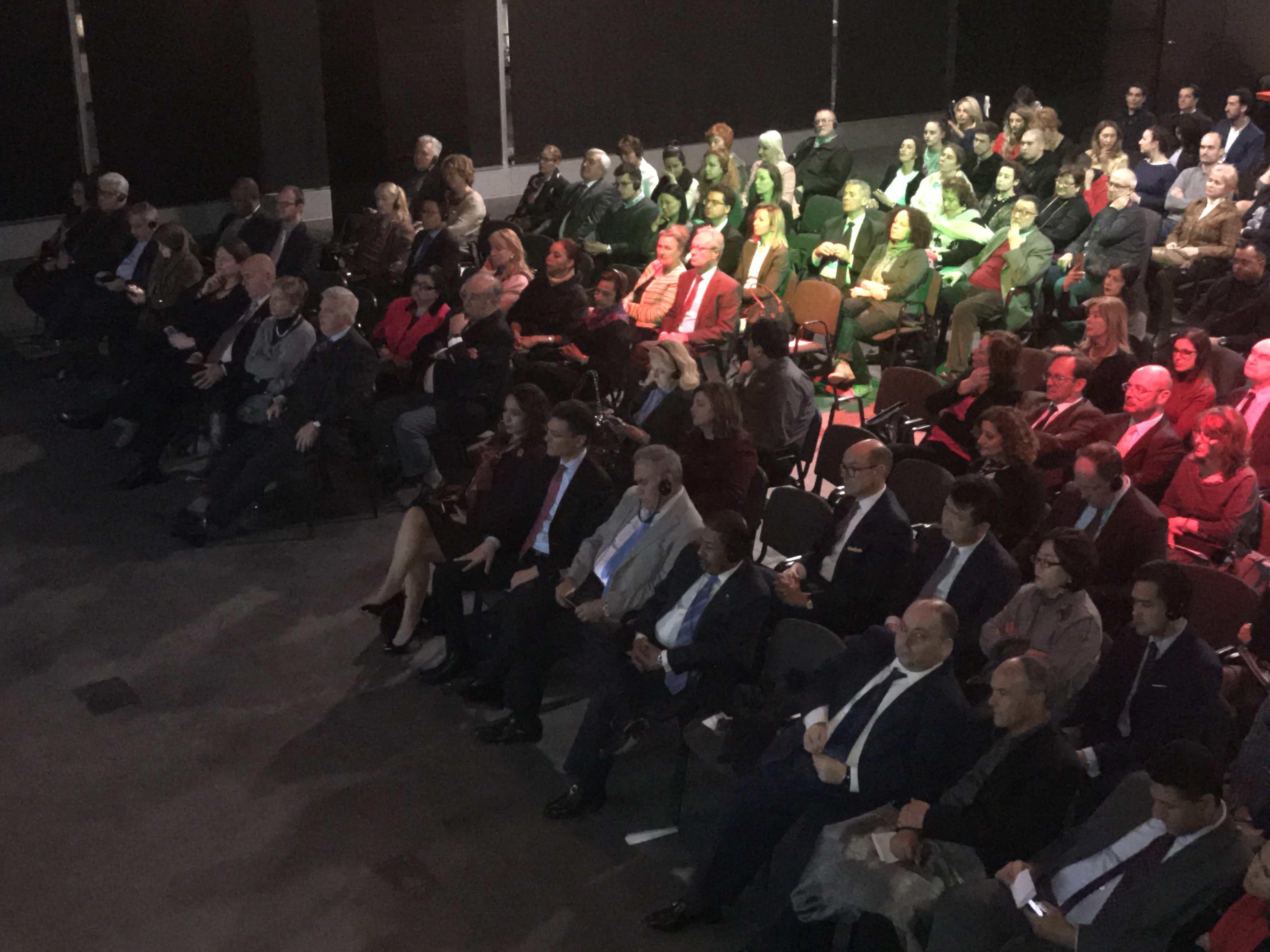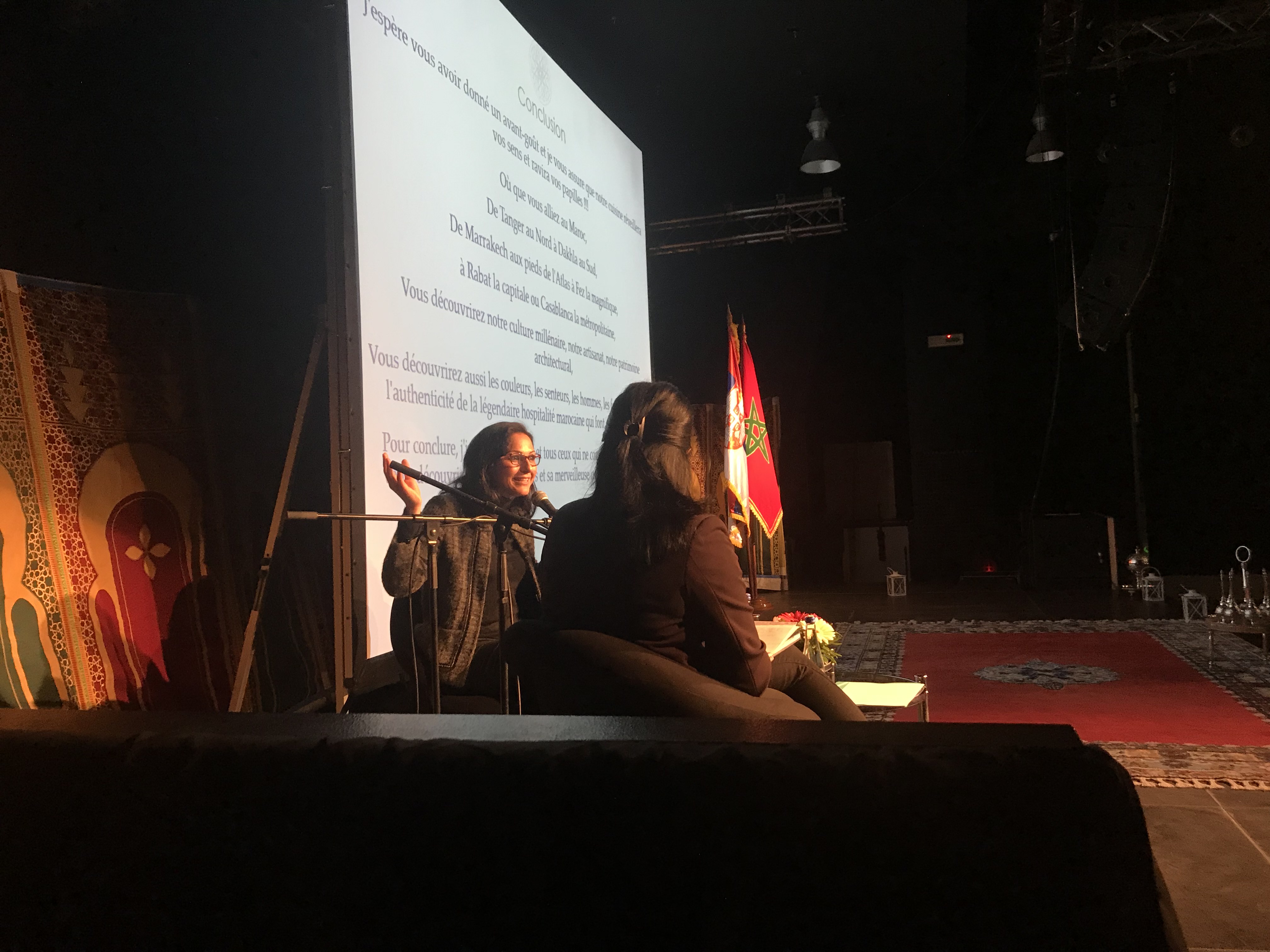 She finally broke down the various regional cuisines across the Kingdom from Tangier in the North to the Saharan provinces in the south of the country, naming some of their specialties and their specificities.
During the interactive Q&A session, the audience, particularly students of Serbian culinary schools, were able to ask questions related to the techniques used in Moroccan cuisine, to which Chef Choumicha provided extensive answers.
Following the conference, the guests were invited, in the adjacent hall, to a degustation of Moroccan dishes and pastries, with background Moroccan music.
Around 200 guests attended the conference, representing the Diplomatic Corps, Serbian High Officials, Serbian Chefs, journalists, culinary schools, specialized magazines, and the members of the Moroccan Community in Belgrade.