At the press conference held on 1st March at the Zepter Hotel, located in the heart of Belgrade, the media learned from the representative of Zepterme and a member of the executive board of Zepter Real Estate, Đorđe Rašić, why is the Zepterme luxury apartment complex located in Vrnjačka Banja, one of the most famous spa resorts and is unique in our country. This exclusive apartment complex will open its doors to its first residents in the spring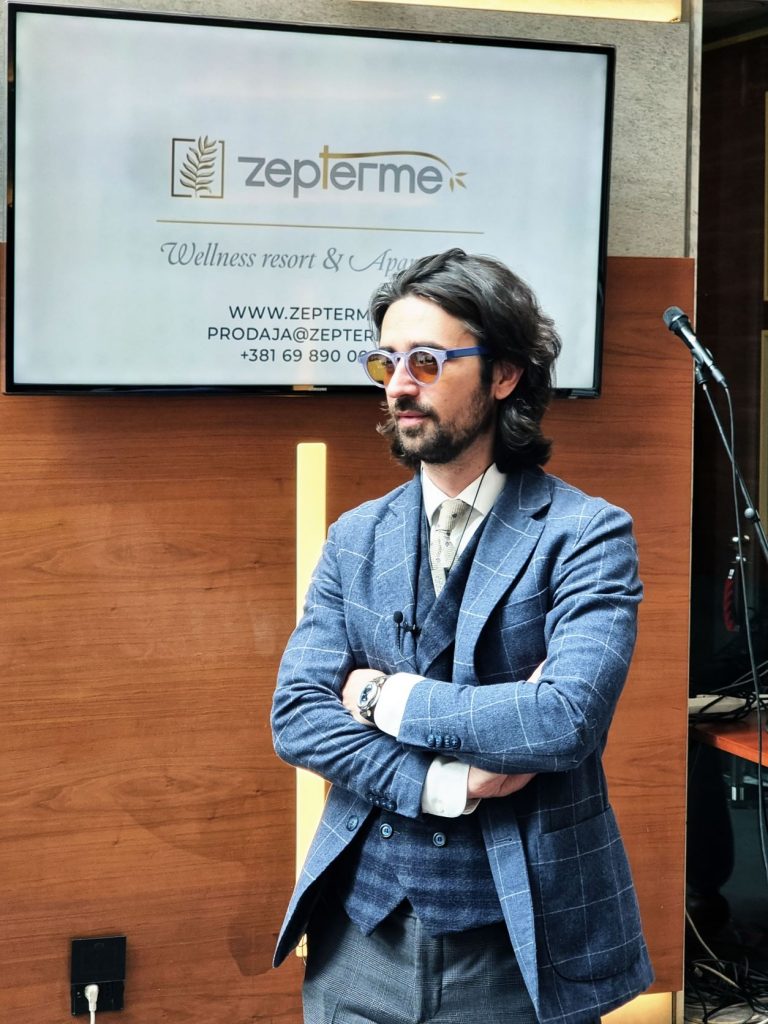 "The concept of fully furnished apartments is completely new and we are approaching the moment when the first residents will move into Zepterme. Being aware of today's fast life pace with rarely anyone having time to do market research, buy and furnish their new apartment, we have devised a way that will make life easier for everyone. This is the first apartment complex in our country where you can buy a completely furnished apartment, with furniture, lighting, domestic appliances and electronics produced by renowned brands included in the price. The only thing that future residents need to do is to bring their basic things and start life or vacation in this beautiful tourist place," Mr Rašić pointed out.
The famous pop singer, Sergej Ćetković, is just one of many people who see Zepterme as their oasis of peace and relaxation. Mr Ćetković chose one of the apartments and then performed his greatest hits for those present.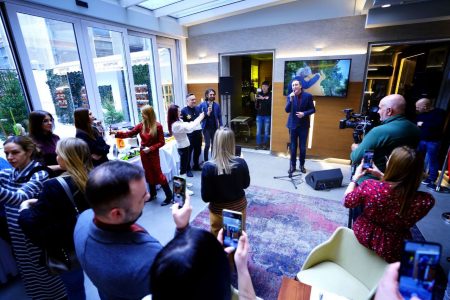 "I love spending time in nature because we live in very stressful times. Following the advice of my colleague, Jelena Tomašević, who saw for herself the quality of Zepterme last year, this complex is a choice we should afford to ourselves because the pace of our life is very fast due to the nature of the work we do. For years, my wife and I have been using many exceptional Zepter products that improve the general well-being and everyday life," said the popular musician who, along with media and Zepter representatives, indulged in the food prepared by the world-renowned, award-winning chef Damir Sertić.
Many public figures, like Sergej Ćetković, have found their escape from the hectic everyday life in Zepterme, as have many people from Serbia who live abroad. The Zepterme complex boasts first-class construction, exceptional finishing works and quality materials and is the perfect answer to even the most demanding customer questions. The facility has a twenty-four-hour reception and security, as well as a contemporary interior. Residents have access to a spa with a sauna, salt room, jacuzzi and gym, while the complex also has a rooftop pool and heliport. The ground floor is reserved for a shopping centre with numerous shops, restaurants and cafes. This is why the best proposal this year is to choose the Zepterme complex and just enjoy it!