Over 300 guests at the welcome reception of the young French wine Beaujolais Nouveau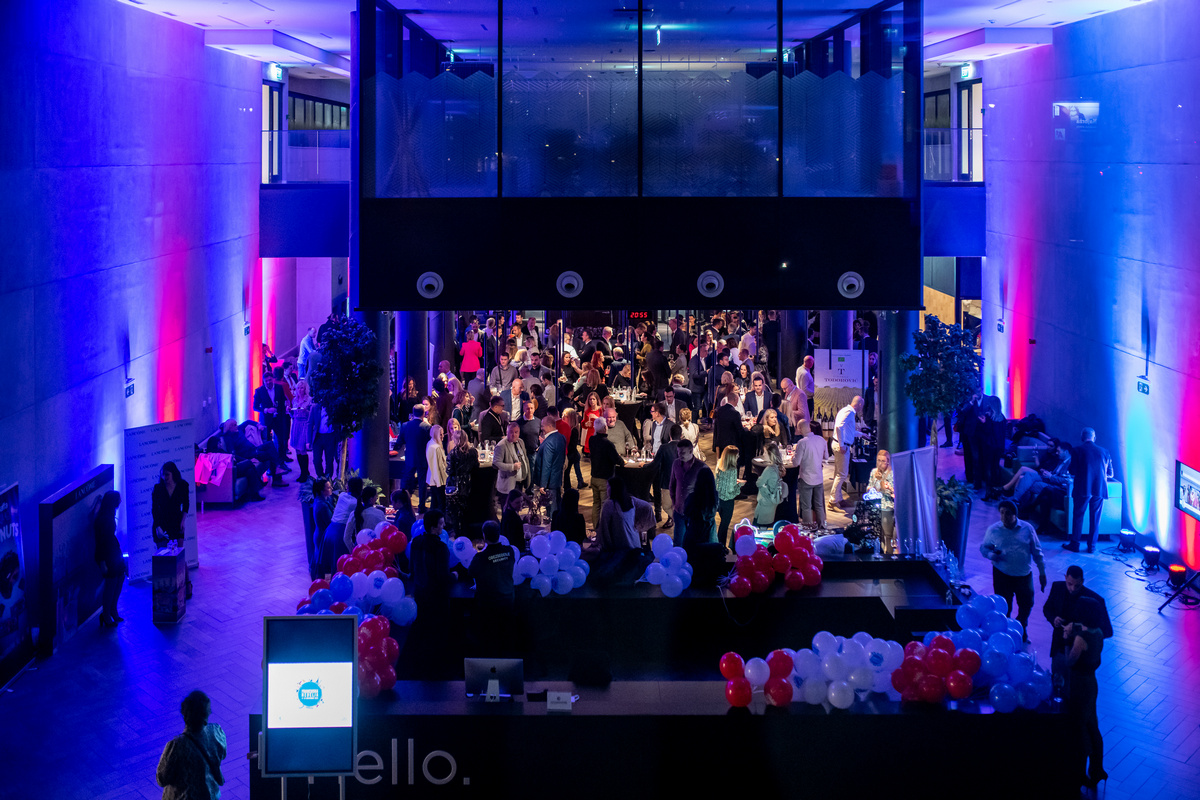 The tenth jubilee French Week, organized by the French-Serbian Chamber of Commerce, opened yesterday in Belgrade. The aim of French Week is the promotion of historical, cultural and business ties between France and Serbia, and the period of its holding is linked to a widely popular custom in France – the welcoming of the young French wine Novi Beaujolais. In the period from November 17 to 23, the lights of Paris will illuminate the streets of Belgrade through a series of cultural, educational and economic events.
The French week opened last night with a formal reception in Beaujolais powered by Belgrade Airport, attended by over 300 guests, diplomats, directors of French and Serbian companies, well-known businessmen and public figures. The president of the Franco-Serbian Chamber of Commerce, Dragan Stokić, addressed the guests and announced the program of the French Week. He pointed out that this year is particularly important because we are celebrating the jubilee, and invited everyone to visit the francuskanedelja.rs website and familiarize themselves with the French Week program. The director of the French-Serbian Chamber of Commerce, Sanja Ivanić, also wished the guests a welcome and a good time. In front of the French Embassy, ​​the guests were greeted by the first counselor of the French Embassy in Serbia, Mr. Fatih Akcal, who underlined the importance of French-Serbian cooperation in all domains and praised the work of the French-Serbian Chamber of Commerce.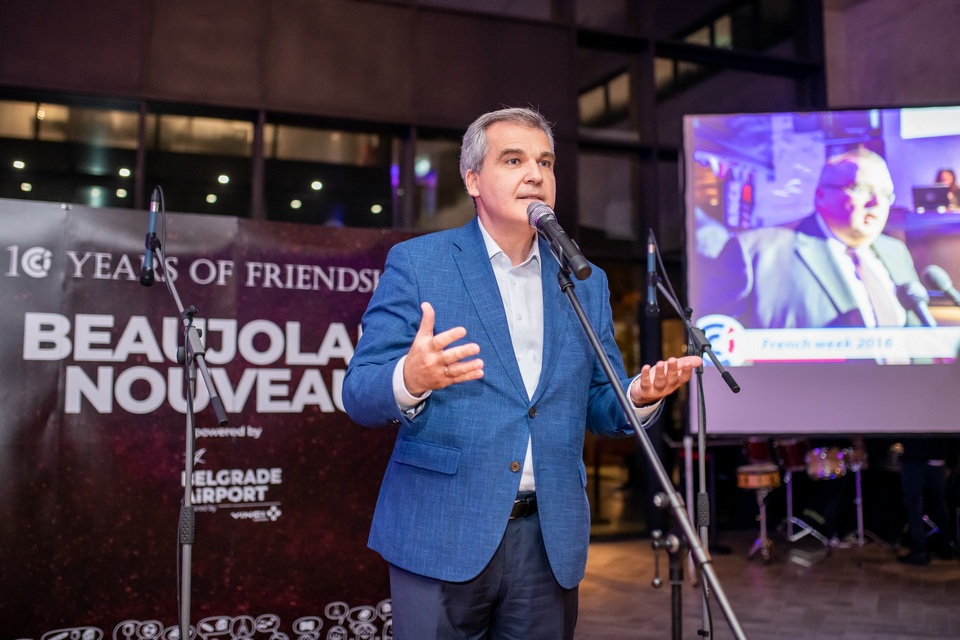 New Beaujolais (Beaujolais nouveau) is a young French wine that is consumed immediately after fermentation. All over France, on the third Thursday in November, Novi Beaujolais is welcomed in restaurants, cafes, with music and a festival atmosphere. The French-Serbian Chamber of Commerce has been bringing this custom to Serbia for ten years, celebrating it with partners and dignitaries of the Chamber. The organization of France Week this year was supported by the largest French and Serbian companies that have been operating in Serbia for years: Belgrade Airport, Saint Gobain, Veolia, Atos, Artelia, Schneider Electric, and MPC Properties.
In addition to the reception of young French wine, a tasting of French cheeses and delicacies was also organized for the Chamber's guests on the same occasion, where various companies displayed their products at special stands and organized promotions, activities, and presented guests with gifts. Casachok, Des petits gateaux, Home Made Company, Jaffa, L'Oreal and Lancome, Millesime, Petit Pate, Voda Voda and Vinarija Todorović presented themselves at this mini fair. In addition, famous French companies Mlekoprodukt (Savencia fromage & dairy), Somboled (Lactalis) and Hyatt Regency participated with their products.