What do you think is Serbia's role in the region and how would you rate the progress made so far in the implementation of reforms, as well as the results in regard to the EU accession?
I would like to underline that the Czech Republic sees the countries of the Western Balkans as an integral part of a large European family. We must not slow down the integration processes of Serbia and other Balkan countries with the EU, on the contrary, we must deepen our cooperation. As for Serbia's role in the region, suffice to say, that it is, for many reasons, definitely a key country and its role in securing and maintaining stability, fruitful regional cooperation and good relationship between countries of the whole region can hardly be overestimated.
I have to point out the importance of the process of normalizing relations between Serbia and Kosovo, overcoming stereotypes and historical burdens and reaching the overall reconciliation in the Western Balkans.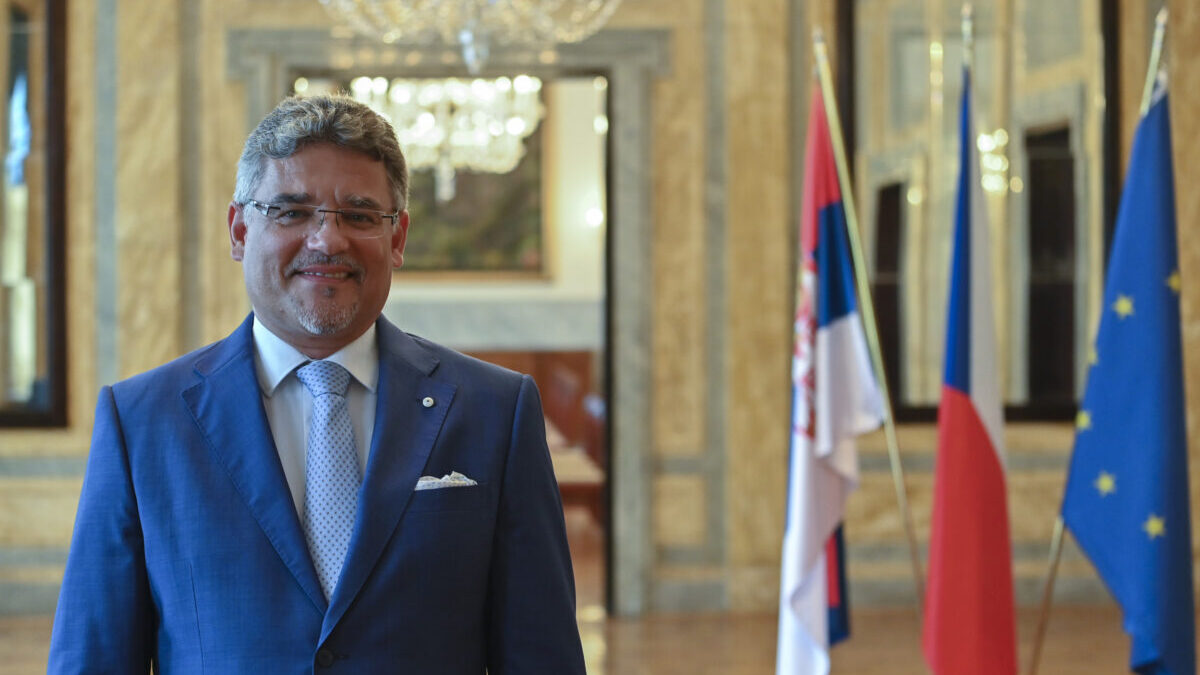 As for Serbia's progress on the EU path, a lot has already been done. On the other hand, much more has to be delivered in many fields. In this respect, the legislative alignment with EU law, the track record in the rule of law and fundamental rights chapters and harmonization of foreign and security policy positions with the CFSP, seen as a proof of sharing common values and a common strategy, are, not just in my view, the key for maintaining the pace of accession negotiations.
Diplomatic and economic relations can always be better. What do you think about the relations between our two countries and where do you see opportunities for improvement?
The Czech Republic has above-standard political relations with Serbia, which was confirmed by the high intensity of bilateral talks at the highest level during the last 2-3 years. I appreciate being an Ambassador to a country with which we have such deep friendly relations.
Mutual trade relations are thriving, exports and imports are rocketing, with a slight slowdown only at the beginning of the pandemic. Czech companies are winning contracts in infrastructure projects and, are also bidding for major strategic public contracts. Serbia is one of the most important destinations for Czech foreign investment.
We will further strengthen our potential to mutual cooperation. In this regard, our efforts to reopen the Czech House in Belgrade, which was built by Czech compatriots in 1927, could be very helpful. This would create dignified conditions for the development of the Czech minority in Serbia. In addition, the Czech Cultural Centre, the CzechTrade and CzechInvest agencies could also operate there.